Counter Strike 2 can be overwhelming for newcomers due to its chaotic and violent gameplay, but it offers an upgrade to long-time fans. While it remains a favorite among experienced players, it can be challenging for new ones to learn. Unfortunately, some users have reported experiencing input lag issues while playing Counter Strike 2. However, there's no need to worry; we have some tips to help you fix this issue. So, let's get started with our guide.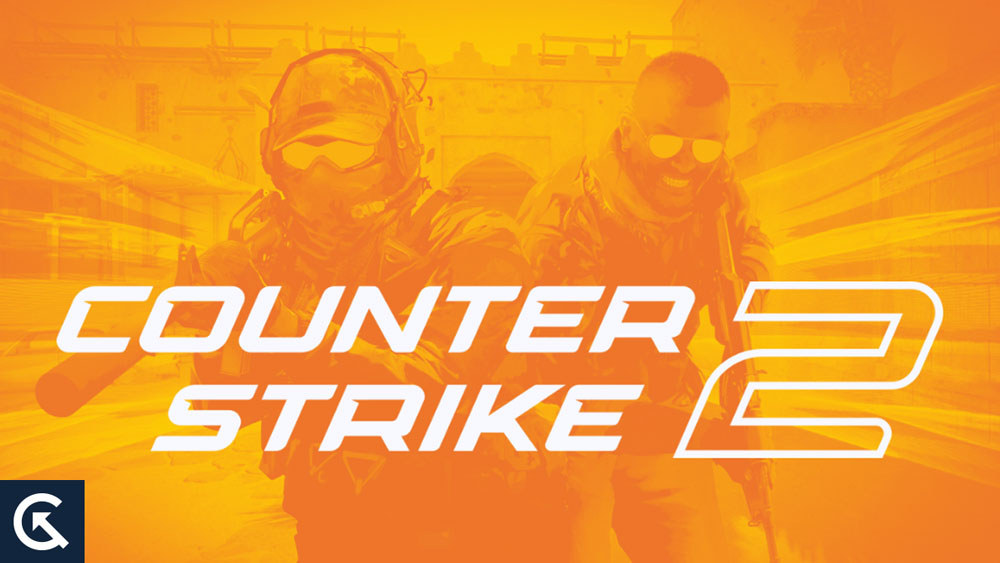 How To Fix Counter Strike 2 Input Lag
So, here are some fixes that will help you Counter Strike 2 Input Lag issue:
Fix 1: Disable Vertical Sync
Video games use vertical sync to synchronize frame rates between their games and the monitor's refresh rate. You may find this useful if you are experiencing screen tearing when playing on a monitor with a higher refresh rate.
In order to establish the sync, this technology can cause input lag since it tries to sync the frame rate and refresh rate. Counter Strike 2 needs vertical sync disabled to reduce input lag, so you will need to disable it. To do this, follow these instructions:
To begin, open Counter Strike 2.
On the top-left of the game menu, click Settings.
Then click the Video tab.
Go to the Advanced Video tab in the Video settings.
Last but not least, use the Wait for Vertical Sync menu and choose Disabled.
Fix 2: Disable NVIDIA Reflex
Game implementations that utilize NVIDIA Reflex may also cause input lag. With the help of various optimizations and measurements, NVIDIA Reflex is supposed to minimize latency in your game. Nonetheless, Counter Strike 2 seems to implement NVIDIA Reflex inconsistently.
In order to prevent the forced optimization in your game, you must disable the feature in your video settings. Here are the instructions for doing so:
On your PC, start Counter Strike 2.
Afterward, click on the gear icon at the top-left of the screen to access the Settings menu.
Switch to the Advanced Video tab from the Video tab.
After that, scroll down to the bottom and turn off NVIDIA Reflex Low Latency.
Fix 3: Disable Fullscreen Optimizations
Your computer's Windows enables fullscreen optimization for games, which gives you the fullscreen experience while still enjoying the windowed mode of the game. In this way, it is easier and more consistent to tab in and out of the game. FPS games such as Counter Strike 2 may suffer from input lag caused by this implementation, which is why you must disable it via the executable properties. Here are the steps you need to follow:
The first step is to open the Steam client and navigate to your Library.
You can also choose Manage > Browse local files by right-clicking Counter-Strike: Global Offensive.
You will now be able to access Counter-Strike's installation directory.
Navigate to the game > bin > win64 folder in the installation folder.
Next, right-click cs2.exe and choose Properties.
Go to the Compatibility tab.
You can then disable full-screen optimizations by checking the Disable full-screen optimizations option.
Click OK and test the game.
Fix 4: Enable Low Latency via NVIDIA Control Panel
In Counter Strike 2, you can reduce input lag by using the low latency option in the NVIDIA Control Panel. As a result of Low Latency Mode, your computer's graphics card reduces input lag by processing fewer frames than your processor. It offers better game results than NVIDIA Reflex Low Latency, an alternative in-game settings. Here are the instructions for enabling low latency mode:
On your computer, open the NVIDIA Control Panel. To do this, use the Start Menu.
On the left-hand side, click Manage 3D Settings.
Next, click the Add button in the Program Settings tab.
After that, select cs2.exe from the list to add Counter Strike 2.
Scroll down the list of options and locate Low Latency Mode after adding Counter Strike 2.
On or Ultra can be selected from the menu. It is possible to reduce input lag in the game using both options.
Fix 5: Reset User Config
If none of those methods work for you, you are likely experiencing input lag because of your user configuration. In such a case, a user configuration reset and settings configuration via the game menu will be required. It is necessary to delete the cfg folder in your Steam installation's userdata directory to reset your user configuration. Here are the steps you need to follow:
Using File Explorer, open the folder you want to work with.
Then, navigate to the directory where Steam was installed.
After that, open the user data folder.
You will see multiple folders depending on how many Steam accounts you have on your computer. If you want to locate your Steam account folder, you will have to find your Steam32 ID.
Visit the Steam ID Finder website to find your Steam32 ID.
In the search bar, enter your Steam profile and click Submit.
It will show you your Steam32 ID.
Once that's done, open the folder corresponding to your Steam32 ID.
Go to 730 > local > configuration.
Here are all the files that need to be deleted.
You will be able to reset your user settings by doing this.
You should try playing Counter Strike 2 again and see if input lag still occurs.
Fix 6: Use the Right Graphics Settings
It is first necessary to locate the file CS2.exe. In your Steam library, right-click Counter Strike 2, then select properties. On the Installed Files menu, click Browse. CS2's installation folder can be found in the CS2 installation folder, so take note of its location. According to our installation, the CS2.exe executable is located in the following location: "C:/Program Files (x86)/Steam/steamapps/common/Counter-Strike Global Offensive/game/bin/win64." Before proceeding, make sure you know where to find CS2.exe.
You can now access the Start menu by clicking on the Windows icon. Next, search for 'Display Settings' and click the suggested result when it appears.
Click on the 'Graphics' section in the Display Settings.
In this section, we can choose which GPU will be used for Counter Strike 2. You can add the CS2 executable by clicking the Browse button under "Custom options for apps.".
The next step is to select CS2.exe. In the first step, you were shown where to find Counter Strike 2's installation directory.
You can find "game/bin/win64" within the CS2 game's files. In this folder, click on CS2.exe and then click on Add.
As a result of these changes, Counter Strike 2 should now be displayed under the Graphics settings in Windows 11. Then click on Options in front of CS2.exe and select High Performance for the GPU (graphics card). Setting this ensures that only the dedicated GPU is used for CS2. After you have completed your work, click 'Save'.
In conclusion, while Counter Strike 2 offers a thrilling upgrade for seasoned players, newcomers might feel daunted by its intense dynamics. Moreover, the input lag issues have added an extra layer of challenge for some. Thankfully, solutions are at hand, and with the right guidance, both veteran and rookie players can enjoy a smoother gaming experience. It's essential to remember that every game has its learning curve, and with patience and the right resources, these initial challenges can be swiftly overcome. Happy gaming!