Crab Game is a first-person multiplayer psychological horror video game that's free to play and available for Windows, Android, Linux, and Mac platforms. The indie game developer Dani has made it really well with the 3D kind of visual quality that's minimal looking and engaging at the same time. Since its release in 2021, Crab Game is doing good in the market but some players are experiencing multiple issues like Sound Not Working or Audio Cutting Out.
Now, if you're also one of the victims to encounter such an issue then make sure to follow this troubleshooting guide to resolve it. The main issue is that whenever players are getting into the game or playing intense sessions, the sound suddenly goes off. Sometimes the background audio isn't clear enough to continue playing the Crab Game on the PC. Even during cutscenes, the sound either cuts out multiple times or there is no sound which is irritating.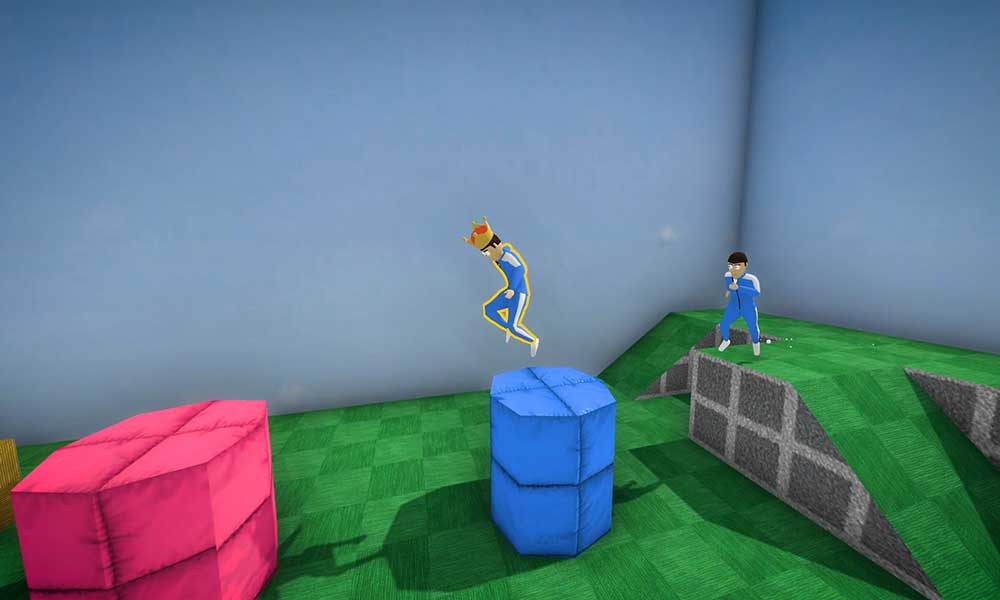 Fix: Crab Game Sound Not Working or Audio Cutting Out
Talking about the in-game sound not working issue or cutting out issue, it seems that there are a couple of possible reasons applicable. Such as an outdated audio driver, conflicts with the in-game audio settings, low or muted system volume, issues with the correct output device, an outdated game version, an outdated Windows OS or build, conflicts with the installed game files on the PC, compatibility issues with the game requirements and PC specs, etc.
Fortunately, we've mentioned a couple of potential troubleshooting methods for you that should help in resolving audio-related issues. Make sure to follow all the methods workarounds for you that should gonna help a lot. It's highly recommended to follow all methods one by one until the problem gets fixed. So, without further ado, let's jump into it.
1. Check System Requirements
It seems that your PC specifications are quite outdated or low on hardware capacity to handle the game properly. It's better to check the game's system requirements so that you can understand whether your PC build is compatible to run the game smoothly or not. You can check the requirements below. If in case, your PC isn't fully compatible then make sure to upgrade the same accordingly.
Minimum Requirements:
OS: Windows 7
Processor: Intel Core i3 2.00 GHz
Memory: 2 GB RAM
Graphics: Intel HD 520
Network: Broadband Internet connection
Storage: 200 MB available space
Recommended Requirements:
OS: Windows 10
Processor: Intel Core I5-4440 3.10 GHz
Graphics: Nvidia GeForce GTX650
Storage: 200 MB available space
2. Run Crab Game as an Administrator
If you're not running your video game using an administrator privilege, then it may cause some issues with the game launching or startup crashing, etc. So, it's better to simply run the game exe file as an administrator on your Windows computer to check if that fixes the problem or not. To do so:
Right-click on the Crab Game application file on your PC.
Select Properties > Click on the Compatibility tab.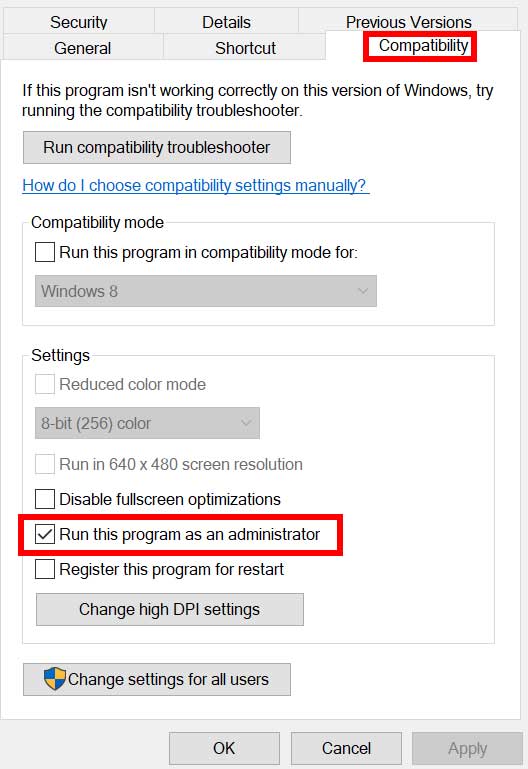 Make sure to click on the Run this program as an administrator checkbox to checkmark it.
Click on Apply and select OK to save changes.
3. Check the Audio Output Device
Right-click on the sound icon on your taskbar > Click on Open Sound settings.
Now, choose your output device that's connected under the Output section.
Make sure to test out the changes with the Master volume.
Finally, launch the Crab Game game, and check the sound issue again.
4. Update Crab Game
If in case, you haven't updated your Crab Game for a while then make sure to follow the steps below to check for updates and install the latest patch (if available). To do this:
Open the Steam client > Go to Library.
Click on Crab Game from the left pane.
It'll automatically search for the available update. If there is an update available, make sure to click on Update.
It may take some time to install the update > Once done, make sure to close the Steam client.
Finally, reboot your PC to apply changes, and then try launching the game again.
5. Verify and Repair Game Files
If in case, your game files become corrupted or missing for some unexpected reasons then verifying and repairing the game files using the game launcher can help you a lot. Otherwise, you may encounter several issues with the game launching, connectivity, performance-related issues, audio glitches, etc. To do this:
Launch Steam > Click on Library.
Right-click on Crab Game from the list of installed games.
Now, click on Properties > Go to Local Files.
Click on Verify Integrity of Game Files.
You'll have to wait for the process until it gets completed.
Once done, just restart your computer.
6. Update Audio Drivers
It seems that multiple affected players have reported the outdated audio driver on their Windows computers. If you're also using the outdated sound driver for a while then make sure to check for updates by following the steps below:
Press the Win+X keys to open the Quick Link Menu.
Click on Device Manager from the list > Double-click on Sound, Video, and Game Controllers.
Right-click on the correct audio device that you're using.
Next, select Update driver > Choose to Search automatically for drivers.
If there is an update available, the system will automatically download & install it.
Once done, restart the computer to apply changes.
7. Update Windows
You should try updating the Windows system on your PC if it's outdated for a while to avoid bugs or stability issues whatsoever.
Press the Win+I keys to open Windows Settings.
Next, click on Update & Security > Select Check for updates under the Windows Update section.
If there is a feature update available, select Download and install.
Wait for some time until the update gets completed.
Finally, reboot your PC to apply changes immediately.
8. Increase the Volume Level
Make sure to increase the volume level on your PC because a low volume can cause no audio issue in most cases. Just click on the sound icon on the taskbar and drag the slider to increase or decrease the volume level accordingly. Alternatively, you can also press the volume button on the keyboard to increase or decrease the volume level.
That's it, guys. We assume this guide was helpful to you. For further queries, you can comment below.