Crackle has emerged as the go-to option for every movie and TV Series lover. Starting from Films, dramas, mini-series, and many more, you can get a variety of content under one roof. On top of that, since it is owned by Sony, you can hope for some of the most in-demand original content and content from other production houses as well. However, for now, Crackle services are available in limited regions only. And if you are from the US, you can, fortunately, take complete leverage of their service. But what if Crackle does not provide services for your region?
Well, this is not something rare, as their services are not yet available in most parts of the world. But the good news is that it does not stop you from accessing their contents. No matter if Crackle is available in your region or not, there's always a way to work things out. And as your well-wisher, we have just brought the trick for you.
Therefore, you do not have to worry about its availability and yet carry on enjoying all Crackle contents right from where you are. If that catches your attention, then stick to us till the end to find out how.
Also Read: Fix: Crackle Not Working on Samsung, LG, Sony or Any Smart TV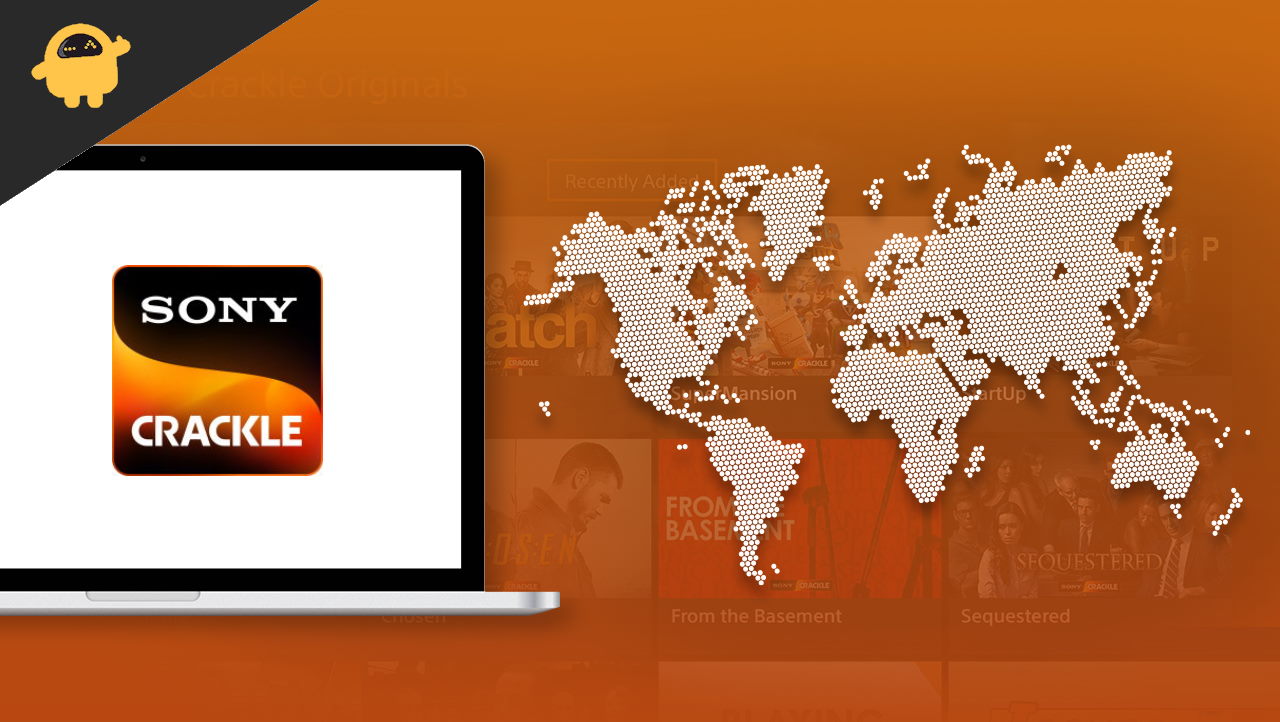 Crackle Not Available In Your Region, How to Watch?
For now, Crackle operates in around 21 countries. And that is surely not enough numbers to make one happy who cannot access its services. Sony has set its primary base for Crackle mostly in the US and Australia. Moreover, it uses geolocation blockers to prevent users from other regions to access its services. Hence, it becomes almost impossible to watch some astounding content available on the platform.
However, that's surely not enough to stop us from enjoying its contents. Perhaps, if you are really eager to watch your favorite show on Crackle, here is how you can do it.
1. Using a VPN Service
Of course, the first and the most reliable way to strike our minds is to use a VPN service that would easily resolve this problem. A Virtual Private Network provides its own servers that mask your original IP address with one of its own, making it look like one from the selected region. In the case of Crackle, we highly recommend you to go for a US server to leverage all of their services.
These IP spoofing services are by far the safest way to bypass censorships and access any service you would like to use. Moreover, your traffic in VPN is absolutely encrypted and hence, your activities on the internet would never be revealed to anyone else.
Therefore, you can simply use a trustworthy VPN service like Nord VPN, Express VPN, or so to enjoy Crackle services from your region.
2. Using SmartDNS
Another way to get access to Crackle services is by using a SmartDNS. Especially, when it comes to streaming, a lot of people head towards DNS service just because of their clean and fast connection. A SmartDNS works in a simpler way by rerouting your queries to some server other than your ISP. Now, this lets you get a fake IP address and easily access any content and go beyond all regional restrictions.
Therefore, you can also prefer a SmartDNS in case you want to access Crackle which is not available in your region. There are many SmartDNS services available on the internet which are pretty much handy to use.
However, these services do not come for free. And besides, they can also be easily blocked by your ISP by using tricks like DNS Hijacking or so.
Conclusion
So for now, these two methods are more than enough to access Crackle services that do not require a subscription. As for the registration part, you can always use a temporary email to add some extra security while creating an account. If you are to use one of these methods, we highly recommend you go for a reliable VPN service. Not only do they offer a much safer service, but also VPN services come for free as well as paid versions. So, if your objective is to access Crackle only, even the freemium version would work just fine.
Let us know which method you think is more reliable and why. Also, comment below for more queries, we are always delighted to help you out.