As the action-packed game, Ghostrunner is growing and rising to wider fame, more and more players are looking for effective ways to perform better in the game. The combat in Ghostrunner is extremely fast-paced and it includes some of the most amazing combat moves we'll ever see in an action video game out there.
One of such moves that we're talking about is Deflection. The name already suggests most of what it means but for clarification, it is an ability in the game that helps the players to block and deflect incoming bullets back to an enemy or away from you. This move is extremely helpful so we'll look into how we can do this with the help of our guide on How to Deflect bullets in Ghostrunner.
Step 1 – Unlock Modules in the Upgrade Menu
If you wish to deflect the incoming bullets in Ghostrunner, then the first thing you need to do is get the ability that helps in deflecting incoming bullets. To do this, you need to unlock the ability to attach modules in the upgrade menu, which is only possible after you complete a trip into the cyber world. Luckily, this pretty much happens in the very early parts of the game.
Step 2 – How To Equip and Deflect Bullets In Ghostrunner
After you unlock the ability to quip modules in the upgrade menu, you have to look for the Deflect module under the pink category. Simply attaching this module will essentially let you deflect bullets that are coming at you. This particular module also contains an ability named Reflect. What this essentially does is reflect the deflected bullets back to your enemy.
However, in order to deflect and reflect the bullets back to the enemy, you must do some bit of practicing. To do this, you must have precise aiming and master to swing the sword at the right time. Swinging the sword at the right time will perfectly deflect the incoming bullet. But if you want to reflect it back to the enemy, you must aim your crosshair right at an enemy and then deflect the bullet.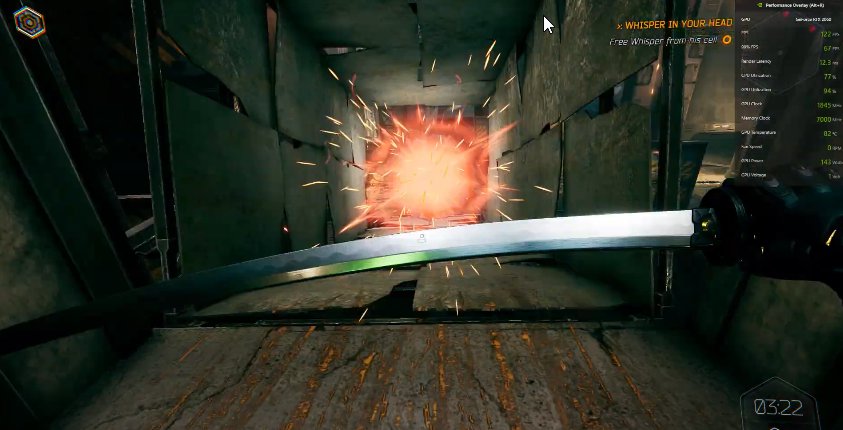 As an add-on tip, you may also add the Boost module, which essentially puts down the requirement of having to swing your sword precisely and at the right time. In addition to this, it worth noting that you are not able to deflect or reflect the projectiles from the Shifter enemy. That said, we hope reading the guide above has brought some valuable information and help to you. Please let us know by commenting down below if you have any further queries regarding the same.
Also, check out our iPhone Tips and Tricks, PC tips and tricks, and Android Tips and Tricks if you've got queries for it or want help. Thank you!