Destroy All Humans Remake is the sequel to 2015's Destroy All Humans edition. It's an action-adventure based video game developed by Pandemic Studios and published by THQ. The game is available for Microsoft Windows, PlayStation 4, PlayStation 2, Xbox One, Xbox 360, platforms. Thanks to the game developers who have allowed cheat codes in the gameplay for more benefits and tricks than others. The same thing applies to the remake version as well. You can check out the brief details on Destroy All Humans Remake: Unlock Infinite Ammo, Weapons, Abilities, and More.
So, the interested players can perform cheats using the Debug mode in the game. As always, to activate or enable the cheats for unlimited ammo, weapons, any other abilities, etc, you will need to put some of the specific codes using a tool. There is no cheat code available officially but using the debug mode on PC can do the job easily.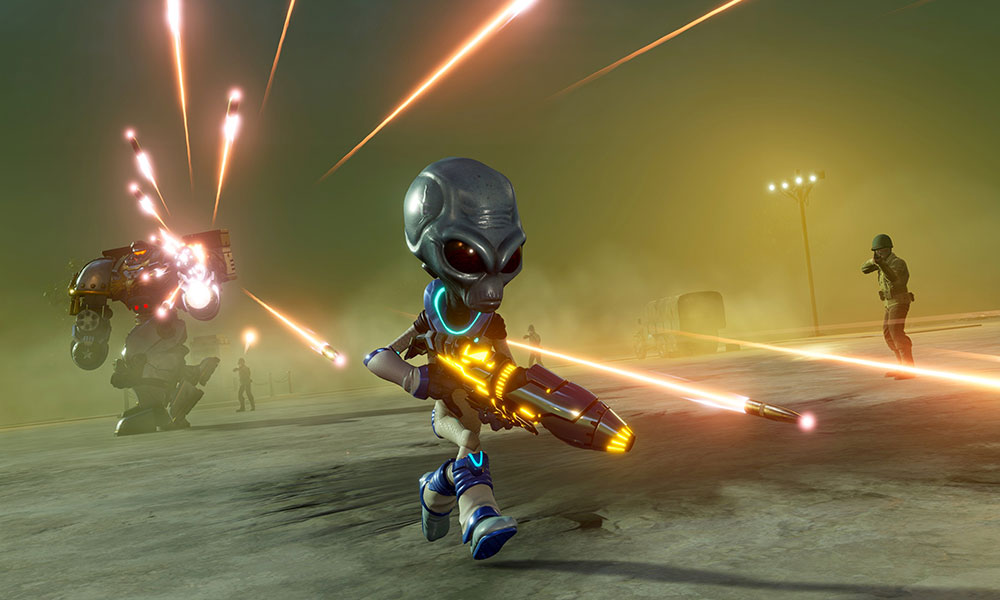 Destroy All Humans Remake: Unlock Infinite Ammo, Weapons, Abilities, and More
A big thanks to a Redditor u/Kevin-Can for sharing the process and codes. Check out the details below.
Download Universal Unreal Engine 4 Unlocker to unlock debug mode.
Launch the tool on your PC > Open Destroy All Humans Remake.
Go back to the Unreal Engine 4 Unlocker tool.
Select Destroy All Humans Remake under "Process to inject t0" from the 'General' tab.
Click on the "Inject DLL" option > Head over to the "Configuration" tab.
Next, you have to edit 'Key to open in-game console' other than the tilde (~) key.
Return to the Destroy All Humans Remake game > Use the key that you've just selected.
Enter EnableCheats 1 to activate cheats. Now, you can put your required cheat code.

Unlock all abilities = UnlockAllAbilities 1
Unlock all weapons = UnlockAllWeapons 1
Infinite ammo = ToggleInfiniteAmmo
Infinite charge = ToggleInfiniteCharge
Spawn enemy Powersuit = SpawnEnemyPowersuit
Spawn enemy Majestic = SpawnEnemyMajestic
That's it, guys. We hope this article was helpful to you. Feel free to ask in the comment below for more queries.