Today, banks are moving away from the conventional methods of doing business. Technological advances are the major cause of this dynamic shift. Many people now enjoy the convenience of online banking through effective applications. Mobile banking is in high demand as customers no longer visit bank branches to carry out simple transactions. You can easily send or receive money easily and access your account on the go. Hence, banking apps are in high demand as most financial institutions are developing top-tier products for personal banking.
There are many benefits of mobile banking that result in increased customers and high engagement. Apart from convenience, you can easily monitor your bank accounts with ease. However, you need experts to develop a secure and efficient app. Finances are quite sensitive and require high-level expertise before launching the product. Most customers are often concerned about data security before using any banking app. That is why it is essential to understand the development steps to create a top-notch app.
We will explore some of the mandatory steps developers must follow in developing an effective application.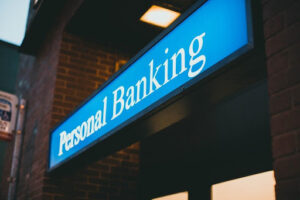 #1 Establish the Main Purpose
The first step in creating a banking application is knowing the project's main purpose. What do you aim to achieve, and why is the project significant? You have to find how the app will impact your business. Knowing the program objective will help you get the right experts to develop an efficient app. Also, you need to clarify if you want an application for specific functions or an entire service. You might want an app that provides a portal for payment services only or one that acts as an investment platform. No matter the goal, ensure you have a clear plan in this first step. Having a strategy will allow the development to proceed seamlessly.
#2 Do Comprehensive Research
You must conduct thorough research before creating any app. It is vital to evaluate the entire project to understand its feasibility. Will the application align with the clients' needs? You need to develop an app that captures the customers from the entry point. Thus, ensure you research the new market trends and user expectations. Developing an app without research is a blunder because it might fail to meet the customers' needs.
Moreover, find out the service gaps in the market and if your app will offer comprehensive solutions. If your app fills a gap, the chances of it taking off are high. However, you must find options to make your product stand out from the competition. Having expert developers in your team will help you design flawless apps with a smooth UX. Therefore, ensure the evaluation covers all areas to uncover the strong points and flaws of the project.
#3 Pick an Appropriate Platform
After getting accurate feasibility results, you have a better idea of the entire project. So, you can now scout for an appropriate platform to host the app. It is advisable to pick a platform that reflects your company objectives and product purpose. Since most banking apps are used on mobile phones, the platform must be compatible with common operating systems. You don't want your customers to download an app only to find out it is not functional on their devices.
Moreover, succeeding in the financial sector needs an efficient and reliable app. This is possible if you use a suitable platform during the development phase. You also need to create a web-based application to accommodate all users.
#4 Choose Suitable Technology
While having a reliable platform is important, choosing the right technology stack is critical. It entails combining functional programming languages and software to develop an efficient product. Not forgetting to implement a good framework and customer database for smooth operations.
So, the developers must make sure the technology stack aligns with the project goals and target audience. For instance, stacks used in applications meant for the web are different from mobile apps. Hence, having this knowledge and experience will help you create an effective product.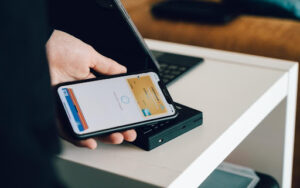 #5 Write Down the Specifications
The specifications guide you through the development process and also the design phase. This phase requires you to outline the product specifications. It is an essential step that allows you to have a clear picture of the entire project. In other words, the illustrations depict the app's blueprint.
Furthermore, it helps you understand the significance, goals, and delivery timelines. You will be able to know the available resources and what you require to complete the project.
#6 Set a Budget
After getting the accurate specifications, you need to develop a budget. One aspect to consider is that banking apps are complex and require high overheads. Besides, you need to invest time and the right experts for optimal results.
Ensure you set a reasonable budget that will cater to the entire project. To be safe, consult the developers to get their opinion on the budget, not forgetting their labor costs. Do not go for a cheap budget because you might get mediocre results. It will become more expensive to salvage the program later on. Therefore, make a wise decision to choose a reliable software company. It is advisable to go for a professional company with reasonable rates.
#7 Find the Developers
It is quite challenging to select a software firm because they are numerous in the market. So, you must be keen when looking for experts to handle your app. Many amateurs in the market might promise you results only to deliver substandard apps. So, take time and vet the available firms on your list before settling on the best.
Final Thoughts
Banking applications are the future, and many developers are at the forefront of delivering top-notch products. It is imperative to conduct due diligence on the expert developers you will hire after establishing your objectives. There is no room for mistakes in app development.
So, follow the above steps and create an efficient app that meets customers' needs and expectations.