We all know that all the custom UI of Chinese OEMs are bloated with unnecessary apps and crappy user interface. Moreover, custom UI like MIUI, ColorOS, etc are some of the skins that have too many bloatware, including ads and customized feeds. However, over time and with gradual updates, these skins have gotten sleeker and cleaner. Besides, we can see that these UI's are now bringing in new features that are actually useful for the users. But, if you are the user of Realme or OPPO devices then, you might be familiar with the "Hot Apps and Games Folder" that is there in the default launcher. Chinese OEMs try to promote and show ads that help them generate some extra bucks for keeping the price of their devices low.
All these are pretty annoying and having an official folder full of ads does not help either. In fact, you might not even want to try those apps and games yet you see them via ads and promotion under the Hot Apps and Games Folder. Do not worry, as, in this post, we will give you a guide on how to disable hot apps and games folder in ColorOS. Fortunately, there is an option provided by ColorOS that lets you disable this folder. You just need to follow the steps mentioned in this post and in no time you will get rid of those promotional folders. So, without any further ado, let us get straight into the article itself: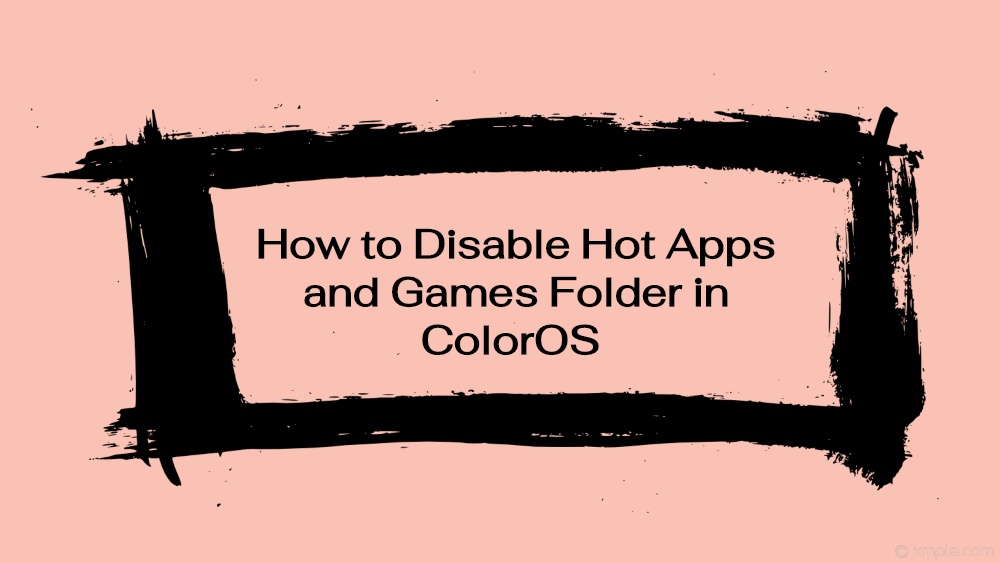 How to Disable Hot Apps and Games Folder in ColorOS
You can disable the Hot Apps and Games Folder via the OPPO/Realme's own App Market settings. Follow the steps below to toggle off the folders:
Firstly, launch the App Market on your device running on ColorOS.

Now tap on the General tab situated at the bottom right of your screen.
Then you need to tap on the Settings icon at the top right of the screen.

Finally, toggle off the Hot Apps & Hot Games option.

That's it! You will no longer see those promotional games and apps including those ads that creep up your device running on ColorOS. Besides, note that disabling the Hot Apps and Games options will also remove the folder too. Although 90% of the apps and ads promoted in this folder are totally unnecessary, there are a few apps that are quite featureful and can be discovered via this section.
So, there you have it from my side in this post. Hope you guys liked this post and were able to disable the hot apps and games folder from your Android device running ColorOS. Drop a comment below if you liked this post and also found this guide helpful. Until the next post…Cheers!