When we think of a drone, the only name that we heard is DJI Mini 3 Pro. This drone was launched a month ago and engaged numerous buyers to it. It is not a usual drone because it comes as an improved version of previous drone models. Like, this drone has a limited weight which is less than 249 grams. In terms of features, DJI Mini 3 Pro is also on the top. As it has a ton of new features such as Quick Transfer and other improved things over it.
Moreover, It has almost 95% positive reviews which means it maintains a good relationship with the customers. And, from such reviews, we can take an idea for DJI Mini 3 Pro user-friendliness. Alongside, some DJI Mini 3 Pro are happy with the drone and take the first flight. But, after that, they got disappointed. Because They are unable to transfer their drone shots via the Quick Transfer feature. For such a concern, below we have shared a guide to let you on the same.
Also Read: Fix: DJI FPV Country Code Not Updated Error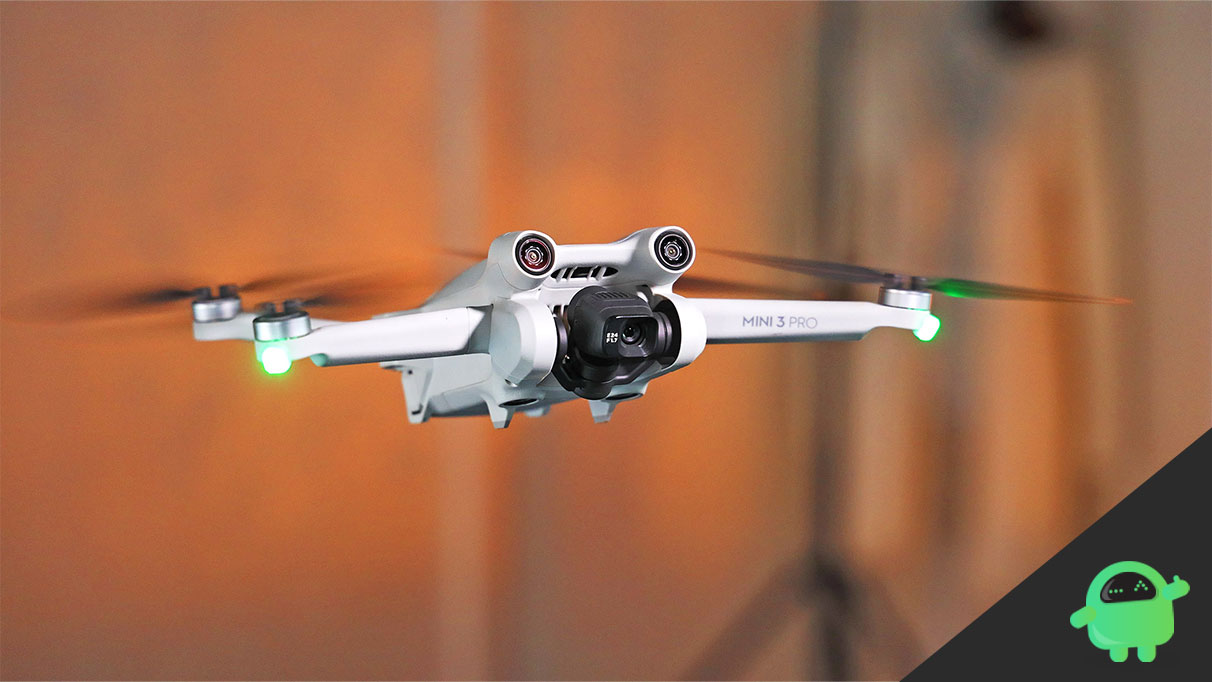 What is the Quick Transfer Feature over DJI Mini 3 Pro?
Earlier, Transferring files from a drone to your source device is a task to opt for. But, after the arrival of this DJI drone model, the task becomes a game for that drone owner. Because This drone mode has a feature that reads "Quick Transfer." With this feature, users are allowed to do fast transmission of photos and videos at up to 30MB/s. We think that is quite higher than the previous ones.
Why Does DJI Mini 3 Pro Quick Transfer not work properly?
Even the drone has the latest transferability feature with up to 30mbps transmission speed. But Unfortunately, the feature seems not working. Although, During the manufacturing process everything comes finalized after proper testing. But, According to DJI Forum, many DJI Mini 3 pro users complained quick transfer is not working on their iPhone and other source devices. Alongside, Developers are also known to the issue and they are working on the issue to find the cause and probable fixes for it.
But, The official fixes take a long time to get publicly announced. And, we know that many DJI drone users are craving to take drone shots and transfer them into their source device. For so, below we will try to explain to you some fixes that might resolve your concern.
What Temporary Fixes Can I Try on My DJI Mini 3 Pro to Fix Quick Transfer Issue?
As of now, developers have not acknowledged any fixes for that Quick Transfer issue. Meanwhile, there is no other option to beat that concern. But, you note that whenever you click on the Download button, the progress bar does not move further. Instead, It displays that the drone is trying to transfer. Unfortunately, The transferring process stopped at 0b/s and 0%. And after a few minutes, A message arrived that ith the "Downloading Work Failed" error.
So, keep in mind that thing, First, you need to turn off the cellular data and WiFi on your device. Then, open the DJI app to transfer the desired content. Follow this short and stable fix, and it should fix the Quick Transfer not working issue with DJI Mini 3 Pro. Moreover, Make a try with this fix, we expect almost 90% of users will resolve their concerns with this solution. Either, make sure that your DJI Mini 3 Pro has the latest firmware Update. Else, wait for the official fix release to have a permanent solution.
Wrapping Up
Conclusively, the DJI Mini 3 Pro is already flickering issues with iPhone and other source devices. But now the new Quick Transfer issue arrived with no official fix. For so, we have given a short and simple fix to it. As there is no official announcement regarding the fix. Due to this, we cannot consider any specific cause. But, Until the official fix at least you can make try the given fix. However, if someone has doubts about a guide then ask your queries in the below stated comment box.