Apple TV+ along with the Dolby Atmos sound system, is the perfect combination for all your entertainment needs. However, many users complain about multiple issues that they face with the above setup. Most of these complaints are about audio cutouts, audio choppiness, distorted audio, or even where Dolby Atmos is not working or not showing up in Apple TV+ settings. Most of these issues are mere technical glitches, but Apple developers haven't acknowledged this issue yet.
Are you facing audio issues with your Apple TV Plus? Specifically, if you face issues with Dolby Atmos audio, such as – sound might get distorted, being completely silent, or getting unnecessary noise. All of such complaints are quite popular with users who watch or stream online movies with HD or 4K resolution. Below are some troubleshooting ways to help you troubleshoot the Dolby Atmos audio issue with your Apple TV+.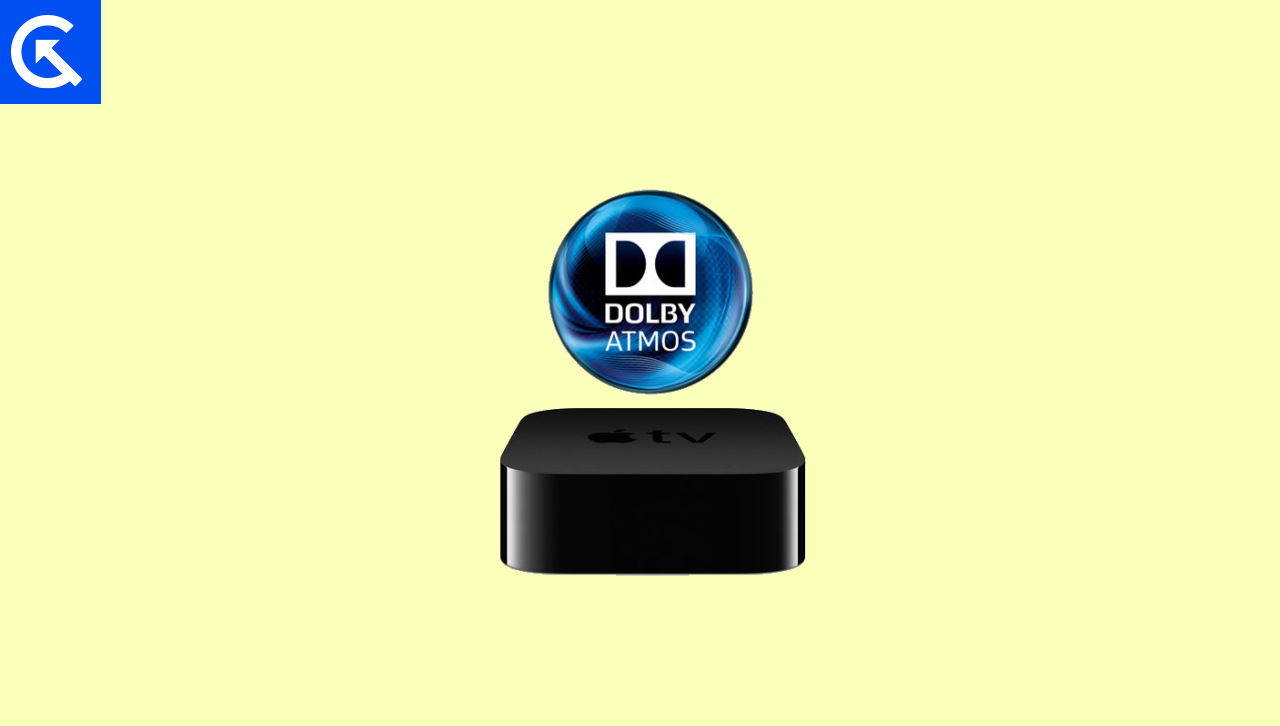 Fix: Dolby Atmos Not Working Not Showing in Apple TV+
Although the issue is a pure technical glitch, but multiple failures might ruin your entertainment experience, especially if you are watching a movie or a TV show. Today in this guide, we will share some troubleshooting ways to fix this issue on your Apple TV+.
Some sound bars and AV receivers support Dolby Atmos, but don't support video formats like HDR10 and Dolby Vision. In this case, you can plug your Apple TV 4K into either the sound bar or AV receiver to play sound in Dolby Atmos. Or you can plug your Apple TV 4K into your television to watch video in HDR and Dolby Vision. To do both, you need a television or an AV receiver or sound bar that supports both Dolby Atmos and high-quality video formats. Apple TV 4K uses a high bandwidth form of Dolby Atmos that doesn't work over ARC connections. – Apple TV+Support Page
Method 1: Restart Apple TV+
As we said before, the issue with audio can be a simple technical glitch. So, please go ahead and reboot your Apple TV+ device. It might take a minute or two to shut off, and then you may turn it back on again. If you have any additional third-party sound bar or theatre systems, then make sure to reboot them too.
Method 2: Update TV OS
According to multiple Apple TV users, the issue is existing since the start of 2020. And since then, Apple has released multiple TV OS updates, which will fix the problems on many models.
Comment
by from discussion Some Apple TV Users Complain of Dolby Atmos Audio Issues
in appletv
So make sure you check for any pending updates. You may go to Apple TV+ Settings >> About >> Software update to find out. If any updates are pending, then follow the onscreen instructions to install updates.
Method 3: Configure External Speaker
If you're an entertainment enthusiast, then you might have attached external speakers, sound bars, or even a home theatre system to fulfill your entertainment needs. However, when you use such third-party sound systems, you have to configure them for sound settings as well.
Comment
by u/Try-Parking from discussion Some Apple TV Users Complain of Dolby Atmos Audio Issues
in appletv
Many Redditors have shared that changing loudness management settings in your external speakers will help you fix the issue. Please note that these settings are only device-specific and may be labeled under a different name, such as SFX settings, Boost sound settings, Theatre sound, etc.
Method 4: Setup Dolby Audio on Apple TV+
There is a possibility that you have not configured Dolby Audio preferences with your Apple TV+. To do so, follow the below steps:
On your Apple TV 4K, navigate to Settings > Video and Audio.
Here go to Audio Format > Immersive Audio section.
Here you need to enable the Dolby Atmos option.
Once you enable it, make sure you restart your Apple TV+ to take effect.
Note: If you don't find the Dolby Atmos option or the option is greyed out, this means that your TV/Home entertainment system does not support Dolby Audio. You might check with your TV manufacturer for more info on this.
Method 5: Change Audio I/O on the TV
You might have enabled Dolby Atmos sound on your Apple TV+ setting page, but you also have to configure the same on your TV hardware. Many TV comes with smart recognition, which can change the Audio I/O settings accordingly. However, this might not work all the time, and you manually have to change the I/O settings to the e-ARC mode or Dolby Digital audio mode.
Comment
by u/GuitarSuperstar from discussion Can the new Apple TV 4K output Dolby Digital + for Dolby Atmos?
in appletv
You might have to choose ARC audio input if you have old TV hardware. Many users on Reddit forums have tried this technique which solved the issue.
Comment
by u/Est-Tech79 from discussion Some Apple TV Users Complain of Dolby Atmos Audio Issues
in appletv
Again with different TV manufacturers, the way to change audio I/O settings might be different. So please connect with your TV hardware support for more info on this.
Method 6: Update Smart TV
If you use Android Smart TV with your Apple TV+ setup, then you have to update it to the latest version. With the latest Android TV OS updates, the issue of Dolby audio will be fixed. You may even install the Dolby Atmos audio app from Playstore, which will give you step-by-step instructions to configure Dolby sound on your Android TV.
Method 7: Check in-app Audio Preference
In this modern age, we tend to use multiple apps, including Netflix, Amazon Prime, Hulu, etc. All these media entertainment apps have built-in audio preferences, allowing you to change the audio channels to 5.1 & 7.1 surround HD sounds or even normal ERC sounds.
If you use these apps, please crosscheck their audio output format; they need to be either 5.1, ERC, Dolby, or MAT sound. Each app has a different way of accessing these settings, but usually, you can find these under app settings >> Audio >> Audio output settings section.
Method 8: Disable Dolby Audio

If none of the above methods helps you, you might have to turn off the Dolby Audio setup altogether. Many users across Apple forums have suggested that disabling Dolby Atmos audio will fix the audio issues on your Apple TV+ for both normal and HD sound media content.
Conclusion
This brings us to the end of this guide for fixing Dolby Atmos not working or not showing in Apple TV+ issue. Please note that in most cases, such issues are mere technical glitches that can be fixed once you restart your Apple TV+ device. However, if you face the issue consecutively, then the issue might be in the audio setting, which you can fix by following the above methods.