Doogee is a global leader in the rugged phone industry releasing various high-level phones several times a year. Halfway through, Doogee is marking it with the launch of three amazing products. With Doogee V20 Pro, S100 Pro, and T30 Pro up for sale, there is something for everyone. A brief review of each product.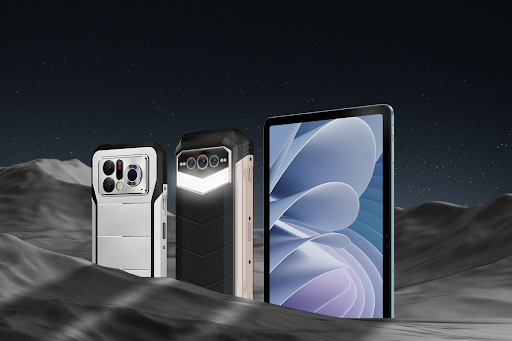 The V20 Pro – A Rugged 5G Phone with Advanced Features
The V20 Pro from Doogee is a rugged phone designed to withstand tough environments while offering advanced features. With the industry's highest thermal imaging resolution, the V20 Pro allows you to detect heat signatures precisely and explore a variety of applications in areas such as construction, outdoor activities, and more. Even up to 1000m away, you can still detect heat signatures. And its excellent all-round image system will capture every precious moment clearly no matter in day or night. What about its back? It's the first time that the Corning Gorilla Glass is used on the back of a phone, the breakthrough design of which was achieved through 18 complex technology processes, creating a unique aesthetic appearance while enhancing grip. With up to 20GB RAM and 256GB ROM (expandable up to 2TB), the V20 Pro offers enormous memory and storage for your files, apps, and media. No need to delete anything any more. One of its standout features is the 6.43-inch 2K AMOLED display made from strong Corning® Gorilla® Glass 5, which delivers stunning visuals with vibrant colors and sharp details. Additionally, the phone is powered by an advanced 7nm 5G Chipset, providing fast and reliable connectivity for all your online needs. With the 6000mAh battery capacity, it is capable of delivering reliable power all day long. The device also boasts a durable and stylish design, meeting IP68/IP69K/MIL-STD-810H standards for water and dust resistance.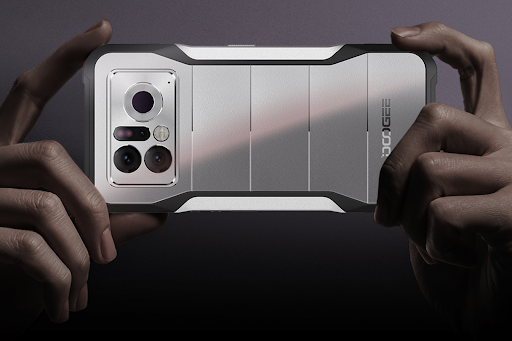 The T30 Pro – A High-end Tablet with Stellar Display and Audio
The T30 Pro is a high-end tablet that stands out for its impressive 11-inch, 2.5K massive display. Whether you're browsing the web, streaming videos, or enjoying multimedia contents, this tablet delivers crisp and vibrant visuals that will captivate your eyes. With the TÜV SÜD low blue light eye protection certification, it won't hurt your eyes even after long-time use. Additionally, the T30 Pro boasts quad speakers with Hi-Res audio, ensuring an immersive audio experience that complements the stunning display. The tablet is powered by a flagship MediaTek Helio G99 6nm processor, delivering smooth performance for multitasking and demanding applications. With up to 15 GB Extended RAM and 256GB ROM, the T30 Pro provides ample storage for all your files and applications. Furthermore, the T30 Pro offers a long-lasting massive 8580mAh battery, ensuring that you can enjoy extended usage without worrying about running out of power.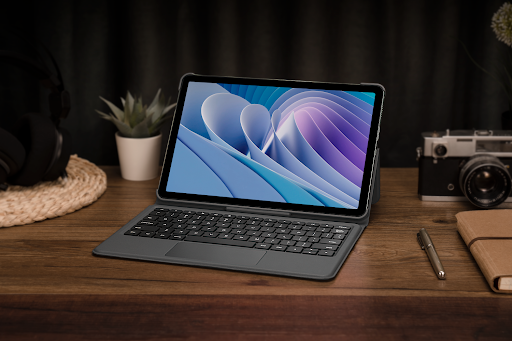 The S100 Pro – A Rugged Phone with a Powerful Torch and Battery
The S100 Pro is a rugged phone that combines durability with practical features. Its standout feature is the 130-lumen powerful camping light, making it an ideal companion for outdoor adventures, camping trips, and emergencies with the 18-hour runtime. The S100 Pro's big, powerful battery with a capacity of 22000mAh ensures long-lasting usage without the need for frequent recharging. Furthermore, it can act as the power station to charge your devices, such as smartphones and tablets. The phone is powered by an Helio G99 6nm processor, allowing you to handle complicated tasks and demanding applications with smooth performance. With up to 20GB Extended RAM and 256GB ROM, the S100 Pro can hold all your files, photos, and videos. What's more, the device features a high-resolution 108MP flagship-level imaging system, enabling you to capture stunning photos and videos even in challenging conditions. In addition, its 6.58" FHD+ Waterdisplay made from strong Corning® Gorilla® Glass 5 will immerse you in a world of wonder. The S100 Pro also boasts a 120Hz ultra display and dual speakers by Hi-Res, enhancing your viewing and audio experience. The phone's alloy enamel process gives it a premium and rugged look.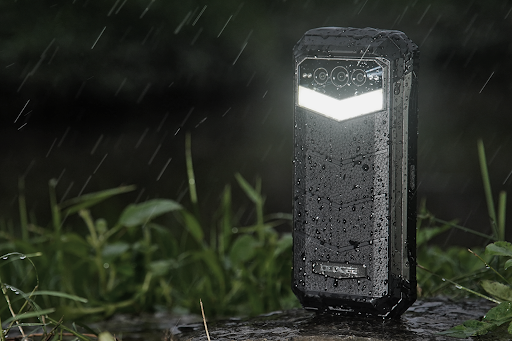 Conclusion
As mentioned earlier, all three products, the T30 Pro tablet, the V20 Pro rugged phone, and the S100 Pro rugged phone, are now available for purchase. As for their availability, you'll be pleased to know that these gadgets will be accessible on popular platforms such as Amazon, AliExpress, and Doogeemall. Pricing details as unique to each platform. Visit each platform to learn more.