Everyone knows how dominating the title "Doom Eternal" is for the entire gaming industry. But alongside that, such game is known for its smooth delivery of FPS while playing. Being a first-person shooter game, it is imperative that somewhere, it causes errors and problems for the players. But a few problems are such that a normal user can't tolerate. Yes, you understand right, I am talking about the Doom Eternal Discord Stream lagging issue; players can't able to Stream it more over Discord.
Similar to Doom Eternal, Discord engages the same level of dominance potential in the market. But there is no addressing from anyone why such a stream can't happen. The prior performance of Doom Eternal also showcased FPS downgrade, and Discord also explained the streaming problem on their platform. But this does not mean we stop to stream such games on Discord. Don't worry residing on current updates; we found a few troubleshoots to fix such Streaming concerns.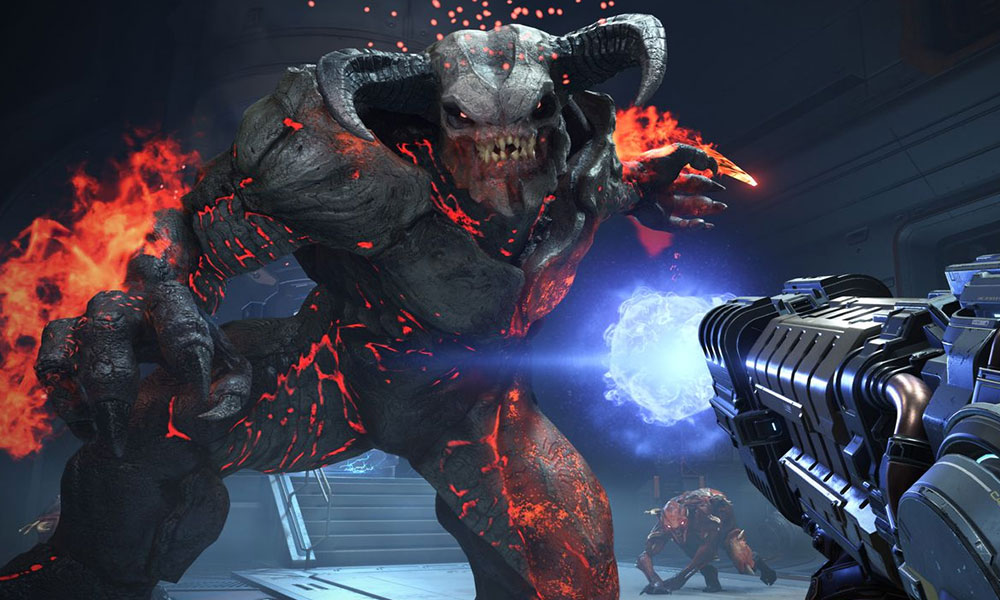 Fix: Doom Eternal Discord Stream Lagging, Not Streaming Issue
Doom Eternal is a first-person shooter game with a pinch of new additions based on the basic segment game's principle. And you remember that these types of games have dedicated requirements to run on your device. In case you violate such a requirement, then of course the concern will arise in front of you. Although, neither from Discord nor Doom Eternal, there is no acknowledgment from any side.
In preparing such matters, we found that there might be some common mistakes that happen secretly and losing players control of successfully streaming on Discord. On that note, we started our research and tried to determine the best possible cause behind this error. Fortunately, we have something that you should try to fix the Doom Eternal Discord Stream lagging. So, without wasting time, let's have a look here.
Note: Before going ahead, consider running Discord as an administrator, as this option gives complete strength to such applications to use CPU strength.
Force Discord to Use CPU as Processing Strength
Many times, while running games, your GPU gets overstressed and finds less strength to process the running application. However, before that, we are assuming you have opened Discord as an administrator and even that you are facing the same lag issue. In such a scenario, you should force the CPU to take the weight of extreme processing requirements from the GPU to the CPU. So that the current lags will be removed and work accordingly. If you don't know how to force, follow the instructions.
Open the Discord on your PC.
From the lower left corner, click on Settings.
Under App Settings, Select the Voice and Video section.
Now, head to advanced settings and disable the Toggle next to openH264 video codec.
From the same menu, go to the advanced section and disable the next to hardware acceleration.
That's it, after that, your Discord can offload processing needs to GPU and leave out lags.
Use a different Screen Sharing Setting
I know you spend a lot on your PC to make it capable of Screen Sharing and Ultimately can say Streaming. And here the concern is screen sharing itself. See even if you are tried the above fix and still have FPS lag while Streaming on Discord. Then we recommend you switch the settings to an acceptable level. Because it might be possible your PC has the power to deliver such a level of streaming but Discord can't support it. So, below are some steps to change Screen Sharing Settings.
Simply, Head to the Discord Channel that ought to Stream.
Then Click on the Share your screen icon.
Now choose Screen Sharing Quality and select smoother video under Stream Quality.
Similarly, choose the frame rate and resolution accordingly.
That's it, Everything is now fine.
Update your Graphics Driver
Currently, we merely look for basic settings to adjust and fix the lag issue accordingly. But even after that, the problem still persists, so we recommend you look towards Graphic drivers. Somehow, your system's graphic drivers seem outdated, stopping processing smoothly and setting a lag problem. Now, whether you run any basic application, if the graphic driver is outdated, then you cannot do anything except update it to the latest version. So, To update it, follow the instructions given below.
On your PC, right-click on the Start menu and open the quick menu.
Then Click on Device Manager from the given list.
Now, double-click on the Display Adapters category to expand the list.
After that, right-click on a specific graphics card and select update driver.
From there, select the option "search automatically for drivers".
As a result, the new graphic update will download and install itself.
That's it; now try Streaming Doom Eternal on your Discord.
Choose a Customized Power Plan
Plenty of things to look up for power planning need attention. Like we have done all possible fixes to reduce the lag problem. But I think choosing a customized power plan can fix everything. Here, you exactly do Iis prioritize your PC power to high performance. The Discord runs over High-performance settings and ultimately helps the PC to run Discord on High-performance capability. If you don't know, follow the steps below to choose a customized power plan.
Press the Windows + R key simultaneously
Then, type control to open the control panel.
Next change the view to larger icons.
From there, select the power option.
Now, under Choose a Customized Power Plan, click on Maximum Performance.
Lastly, save the changes and try Streaming Doom Eternal; I hope it stops lagging.
Adjust fullscreen and DPI settings
It might be possible DPI settings and full-screen settings on which you are currently using Discord might be defective. The settings are such that now the FPS is losing while streaming Doom Eternal. From this context, we found that some users ever tried this and found it useful as after changing such settings, the Streaming became FPS sufficient experience. Meanwhile, you need to adjust and set these settings to the appropriate state. So, To change such settings, follow the steps given below.
On your Desktop, right-click on Discord.
Then select properties and go to the compatibility tab.
Now mark the option "Disable Fullscreen Optimisation".
After that, Click on the Change DPI settings button.
Next, mark the option "Override high DPI scaling behavior".
Then, Select Application in the drop-down menu.
Lastly, save the changes and restart your PC.
Conclusively, There are different ways to fix the FPS loose problem of Doom Eternal. But remember the concern happening over DOOM Eternal. Then, we recommend you update the game itself. Apart from that, do these different fixes to try and solve the concerns we are getting today. For sure, most of you find these fixes helpful to you. However, even after any user finds the concern still alive we recommend you write a help request to Discord and get the appropriate solution from them.