This online multiplayer battle arena (MOBA) game was developed and released by Valve in 2013 as a follow-up to Defense of the Ancients, a popular mod for Warcraft III: Reign of Chaos. During Dota 2, two teams of five players attempt to destroy the opponent's Ancient structure while protecting their own base. However, this kind of error may bother you. Yes, whenever the error code 1114 appears while playing Dota 2, they start complaint about this and get furious. That's why we are here. In this troubleshooting guide, you will learn how to fix Dota 2 error 1114. So, let's get started with the guide.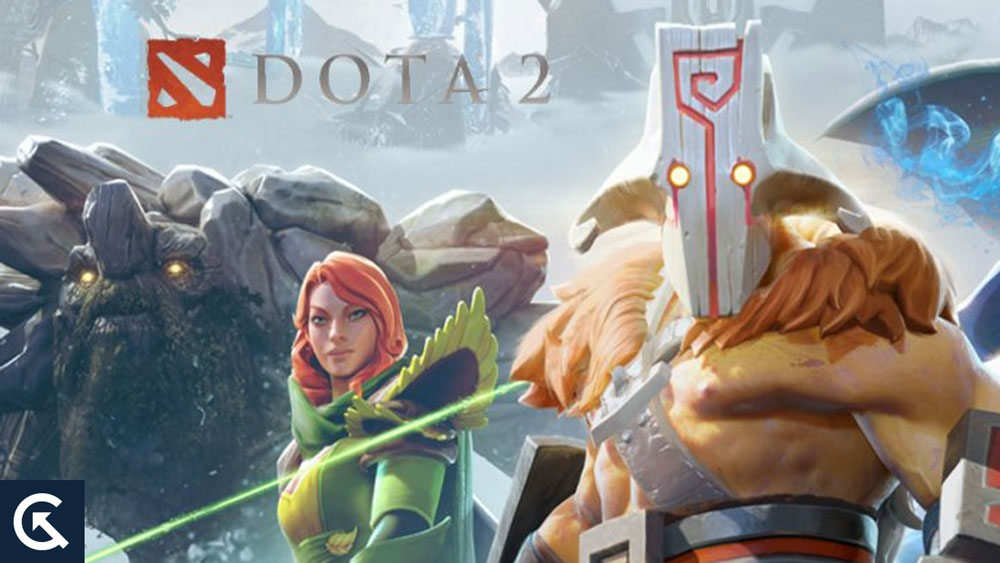 What is Dota 2 Error 1114?
LoadLibrary Error 1114 occurs when graphics drivers conflict, which leads to a DLL initialization error. Dota 2 and Adobe software, as well as Windows File Explorer and other applications, can be impacted by this error. These issues are caused by issues within the Dynamic Link Library (DLL) initialization routine, which prevents the affected applications from operating properly. When you encounter this error, you can usually resolve it by upgrading, reinstalling, or rolling back your graphics drivers to ensure compatibility.
Causes of Dota Error 1114
In Dota 2, "LoadLibrary failed with error 1114" is caused by a number of factors, each of which affects how smoothly the game runs. This error is caused by the following factors:
Misconfigured Graphics Settings: The graphics card that you use plays a significant role in the performance of Dota 2. You may experience this error if your graphics settings are not configured properly. It is possible for the game to fail during initialization if your graphics settings are too high or your hardware is incompatible.
Incorrect Power Settings: Your computer's power-saving settings can adversely affect Dota 2's graphics performance. Power savings are prioritized over performance, resulting in a game that cannot access the resources it needs.
Missing DLL Files: For Dota 2 to run correctly, a variety of Dynamic Link Libraries (DLLs) are required. This will result in the game not being able to load any of these essential DLL files, resulting in a "LoadLibrary failed with error 1114."
Corrupt System Files: If your operating system's system files are corrupt, it can affect all your software, including Dota 2. It can result in issues like this error if vital system files are damaged or missing.
Fix: Dota 2 Error 1114 Unable to Load Module (Dependency of Application)
So, here are some fixes that will help you fix the Dota 2 Error 1114 Unable to Load Module (Dependency of Application) error:
Fix 1: Adjust power plan settings
You can adjust power plan settings by following these steps:
First and foremost steps is to open the Control Panel, press Windows + S, type "Control Panel," and click on the relevant search result.
Go to the Control Panel and click "System and Security."
Click on "Power Options."
Whenever you are viewing the Power Options window, click on "Change plan settings" next to the power plan you are using.
Select "Change advanced power settings."
When you select "On battery" and "Plugged in," select "Maximize performance" for both "On battery" and "Plugged in." in the Advanced settings.
To save the changes, click "OK."
Fix 2: Update your Windows Operating System
You should always make sure that your Windows Operating System is up to date when encountering any errors in a game. It is often the case that outdated system files cause compatibility problems. However, the following steps will guide you through updating your Windows operating system:
Initially, on the Start menu, click the gear icon and select Settings.
Go to Update & Security.
To install any updates available, click "Check for updates."
Fix 3: Optimize power settings for dual graphics laptops
It may be possible to resolve Error 1114 by optimizing your power settings if you use a dual graphics laptop. There are many laptops that have both integrated graphics (usually Intel), as well as dedicated graphics (usually Nvidia or AMD). It is common for laptops to use their integrated GPUs to save energy, but this may not be optimal for gaming. Follow these steps to optimize power settings:
In the system tray, right-click the Battery icon.
From the menu, select Power Options.
To ensure your laptop uses the more powerful GPU for gaming, choose High Performance.
You can prevent conflicts and improve performance by running Dota 2 on the dedicated GPU when your laptop is set to High-Performance mode.
Fix 4: Verify integrity of game files
You may be able to resolve Error 1114 by verifying the integrity of your game files if you are unable to log into your Dota 2 account. Here are the steps to follow:
Go to your Library in Steam.
Right-click Dota 2 and then select Properties.
Click the "Local Files" tab in the Properties window.
Thereafter, click "Verify Integrity of Game Files," and Steam will do the rest.
If any missing or corrupted files are found in Dota 2, they are replaced with the correct ones by verifying the integrity of game files. It may be possible to resolve Error 1114 as well as other related issues by doing this.
Fix 5: Uninstall Unnecessary Graphics Software
Dota 2 can sometimes be affected by graphic software like GeForce Experience and AMD Software:
For Nvidia Users: Select Control Panel > Programs > Uninstall a Program > Locate GeForce Experience > Uninstall.
For AMD Users: Under Control Panel > Programs, select Uninstall a Program, then locate AMD Software, and then click Uninstall.
Delete Specific Files From The Dota 2 FolderClose Steam: Don't let it run in the background while you're doing this.
Locate the Dota 2 Folder: This is normally found in C:/Program Files (x86)/Steam/steamapps/common/dota2.
Delete Cairo.dll: Look for this file and delete it.
Run the Game: When you double-click Dota 2's executable file, the game will run without Steam.
You can also try deleting the NavSystem.dll file from the Dota 2 folder and running the game again if the error persists.
Fix 6: Disable your GPU
Sometime, disabling your GPU may help you resolving this problem. Therefore, you must also try this out:
Using the Windows Search, locate "Device Manager" and open it.
Right-click your (discrete) GPU under "Display Adapters.".
Then select "Disable device" and launch Dota 2.
Fix 7: Obtain the DLL file
Fortect, which can detect and resolve issues with broken or damaged DLL files, is an effective tool for locating and retrieving the DLL file. To do so, follow these steps:
On your computer, download and install Fortect.
Once the program has been installed, open it to begin scanning.
Afterward, once the scanning process has been completed (usually within five minutes), wait for the results.
To resolve missing DLL problems and other issues, click on the "Start Repair" option after the scan is complete.
With Fortect's extensive database of software components, you can replace problematic software files with healthy components after you have completed this procedure.
Fix 8: Execute the Diagnostic Policy Service
Here are the steps for executing the Diagnostic Policy Service:
The first and foremost step is to open the Run window and press Windows + R.
Afterwards, in the Run box, type "services.msc" and click OK.
Locate the Diagnostic Policy Service under Services.
Then right-click on the "Diagnostic Policy Service" and select "Properties."
Thereafter, to start the program automatically, choose "Automatic" from the "Startup type" dropdown menu.
To start the service, click on "Start".
To save your changes, click "OK."
To apply the changes, restart your computer after completion.
So, that's all we have for you on how to fix Dota 2 error 1114 issue. It's our hope that this guide has helped you. We'd be happy to provide you with more information, just leave a comment below.