A few weeks ago, Oppo announced new Color OS 6 custom skin. The Color OS 6 upgrade is really important for both Oppo and Realme devices. Because it has so many bugs and stability issues, some of the important but missing features. While many users still not prefer Color OS as their daily driver on Oppo and Realme devices. But it seems that the new UI solves most of the issues. Though, only Android 9 Pie or higher version running devices will only get the Color OS 6 update. After the announcement, the stock ringtones and UI sounds are available to download and use. Here in this article, we will share with you link to Download Color OS 6 Stock Ringtones from below.
Color OS 6 Custom Skin Top Features:
Oppo has released a new version of Color OS with gradient interface and some system changes. It quite looks like the iOS interface. However, this time the Color OS looks better and so much polished in terms of the design and icons. Overall the UI or theme is crafted on white background with soothing different gradient colors on different sections. Whereas the black fonts are quite eye-catching.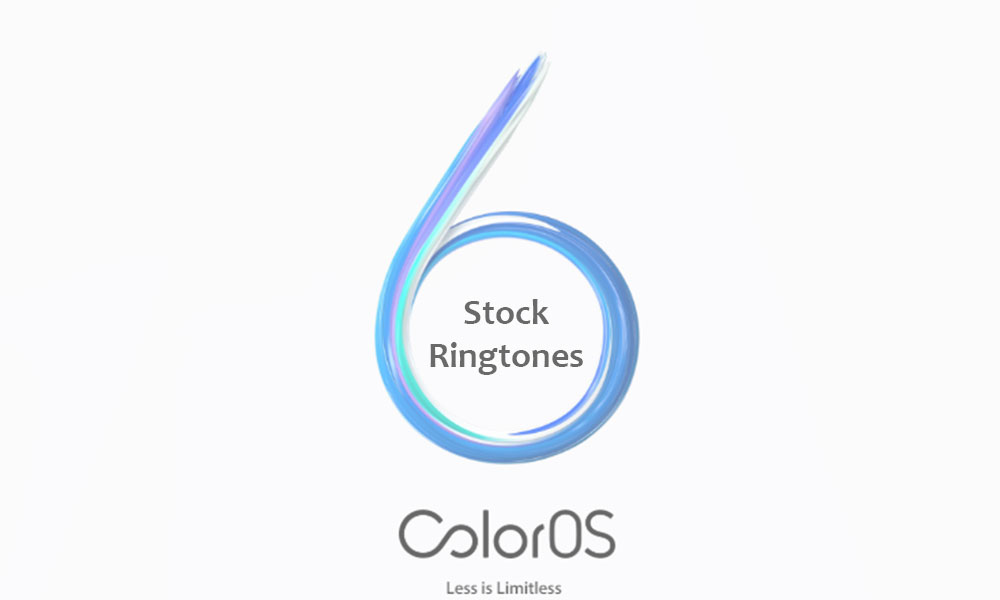 The new power consumption mode with advanced AI features has been implemented in Color OS 6. A home launcher and app drawer are now included. Oppo also added the Game Booster mode and some user-defined settings so that you can play your favorite games without any disturbance. The swipe gesture navigation also added which gives a full view mode to the screen.
Read More: OnePlus 7 Pro Stock Ringtones – Download (65 Ringtones)
Download Color OS 6 Stock Ringtones:
The Color OS 6 Stock ringtones are available now to download and use. It offers Alarm, Notifications, Ringtones, UI sounds all-in-one-pack. All of these are in MP3 format. Download the zip file from the link given below and extract it on your device. Then search for the ringtones from the file manager app and set whatever you want for. You can also set alarm or notification tone from the Settings > Sound option.
Color OS 6 Stock Ringtones Download Link: