Technology is growing in full swing and there are new and innovative gadgets and devices that are coming up every now and then. However, point to note that most of the new features and applications or even gadgets for that matter are being developed keeping people without any disabilities in mind. But, all these new high-end tech can be utilized for the benefit of people with disabilities. This also helps them to come at par with the technology that we as normal people are experiencing in our day to day life. And, adding to this are two new applications from Google called Live Transcribe and Sound Amplifier.
Both the applications are made for the benefit of the hearing impaired. And in this post, we will give you the links to download both the Live Transcribe and Sound Amplifier applications. To give you an overview, Live Transcribe converts the conversations from phone's mic or audio recording into captions in real-time. On the other hand, Sound Amplifier amplifies the low sound present in the background to help hear important announcements or saying.
Live Transcribe
As mentioned above, it converts the voice or audio recording into captions in real-time making it easier for the deaf to understand what is being said. This also showcases the progress that has been made by Google in this department for the hearing impaired.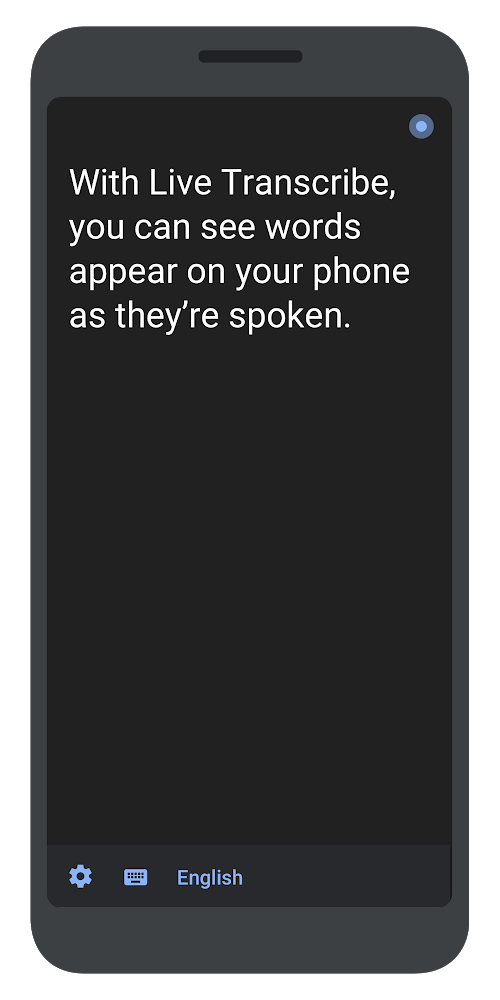 Talking about the features of the Live Transcribe, it supports over 70 languages and dialects. In fact, apart from just converting the live conversations or the audio recording into live captions, it also enabled two-way conversation by making use of the type-back keyboard for users that cannot speak. Note that Live Transcribe is available as beta application for a limited number of users on the Google Play Store. Surprisingly, it will come pre-installed on Pixel 3 devices. To use Live Transcribe on your Android smartphone you need to enable it from the Accessibility settings then start it from the Navigation bar.
[googleplay url="https://play.google.com/store/apps/details?id=com.google.audio.hearing.visualization.accessibility.scribe"]
Sound Amplifier
Google unveiled this new application called Sound Amplifier back in the Google I/O event in 2018. It works by increasing the low-frequency sounds without hampering or over boosting the loud sounds. In fact, you can go ahead and tweak the sound settings and even apply noise reduction. You can get this application on Android devices running on Android 6 Marshmellow or above. Google has released a new version of the app that also has an audio visualization feature that shows sound when detected.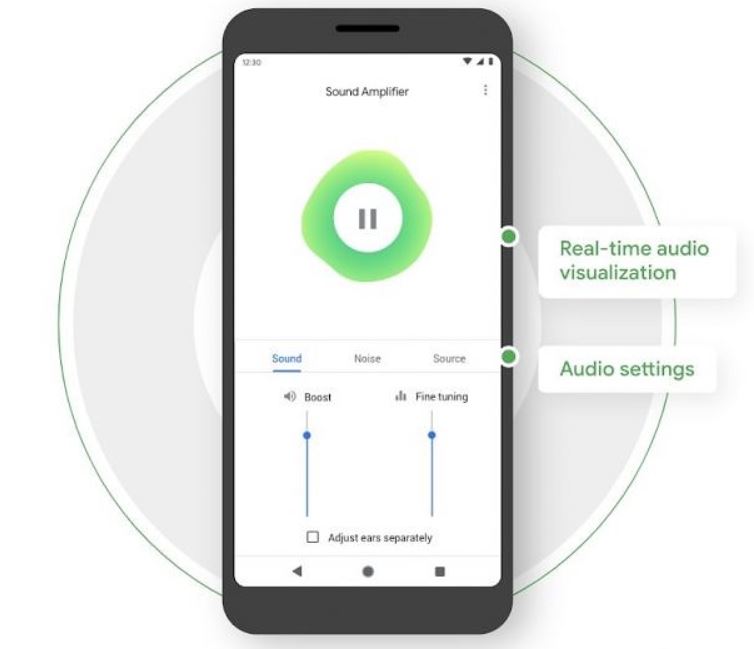 Moreover, you can trigger the application right from the home screen like any other normal application. Google has also redesigned the control settings in order to quickly swap between boosting sound or filtering background noise. You can tap the below download button to get the application from Google Play Store:
[googleplay url="https://play.google.com/store/apps/details?id=com.google.android.accessibility.soundamplifier"]