The latest 15-inch MacBook Air was announced at Apple's WWDC event this year, alongside Mac Studio and Mac Pro. As far as the specifications are concerned, leaving a bigger display, there's nothing much to differentiate between the latest 15-inch MacBook Air, and the 13-inch model announced last year. However, the latest MacBook Air comes with some eye-catching, stunning wallpapers; you'd want to use on your laptop. Here you can download the Apple MacBook Air 15-inch wallpapers in high resolution.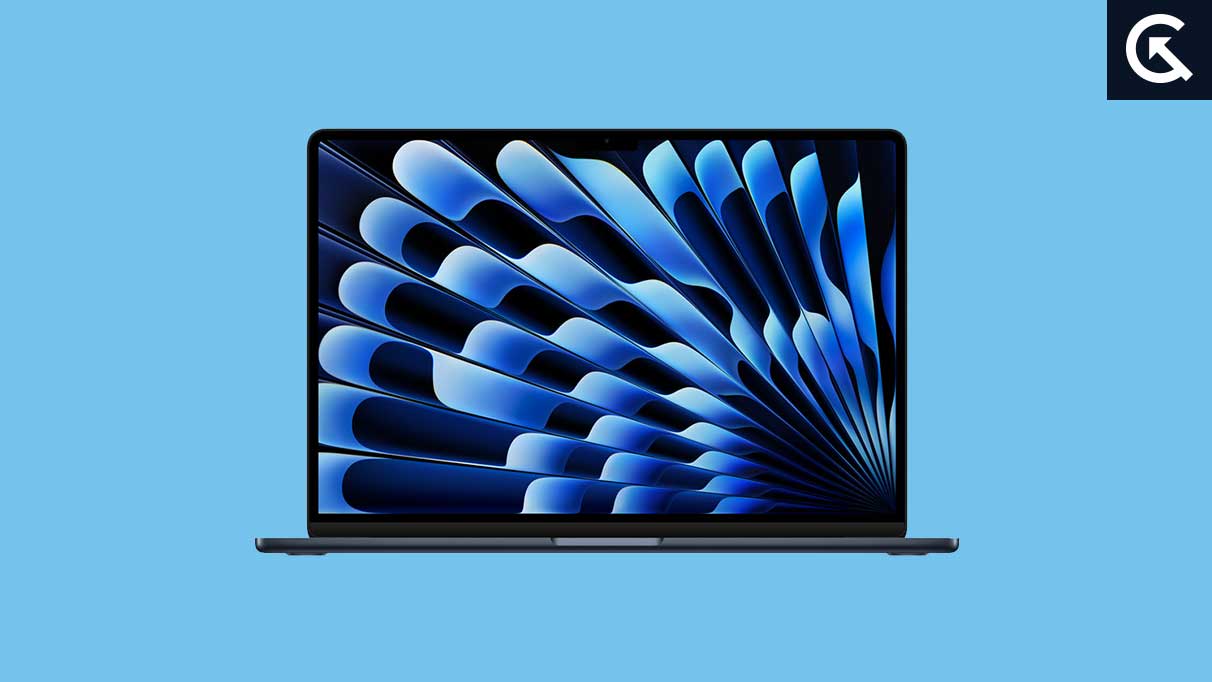 Apple MacBook Air 15-inch: Quick Overview
The latest MacBook Air is probably the best fit for people looking for a laptop with a big display. It features a 15.3-inch notched display with a resolution of 2,880 x 1864 pixels, putting it at 224 PPI. While the display has got bigger, the refresh rate remains the same – 60 Hz – and also the maximum brightness – 500 nits.
Apple MacBook Air 15-inch is packed with the powerful Apple M2 8-core chip. It's the same CPU that was used in last year's MacBook Air, however, the latest model gets two additional GPU cores, making it a 10-core GPU. If you work on graphics-intensive tasks, you're going to see a lot of improvements. You probably do not know, but the latest MacBook Air 15-inch is the world's thinnest laptop with a thickness of 0.45 inches.
The area where the Apple MacBook Air 15-inch differentiates itself from last year's Apple MacBook is a six-speaker sound system instead of four speakers and two additional GPUs. Rest, everything remains the same such as 8GB RAM, a high-quality 1080p camera, up to 2TB storage, and Wi-Fi 6 support. The latest MacBook Air starts at $1,299, whereas the MacBook Air 13-inch (2022) is available starting at $1,099.
Download Apple MacBook Air 15-inch Wallpapers
The latest MacBook Air is equipped with some cool wallpapers. Even if you are not looking to buy a new MacBook, you can still enjoy the wallpaper on your desktop. The wallpapers do not look great only on Mac, they also look stunning on iPad or Windows PC.
The wallpapers look similar to what you see in the Apple MacBook Pro 13-inch model. However, Apple has tweaked the colors for the 15-inch model to refresh the wallpaper collection.
Here's a preview of Apple MacBook Air 15-inch wallpapers. These are low-quality images; do not download them. Below the preview, we have shared the Google Drive link that contains original images in 6016 x 6016 pixels resolution.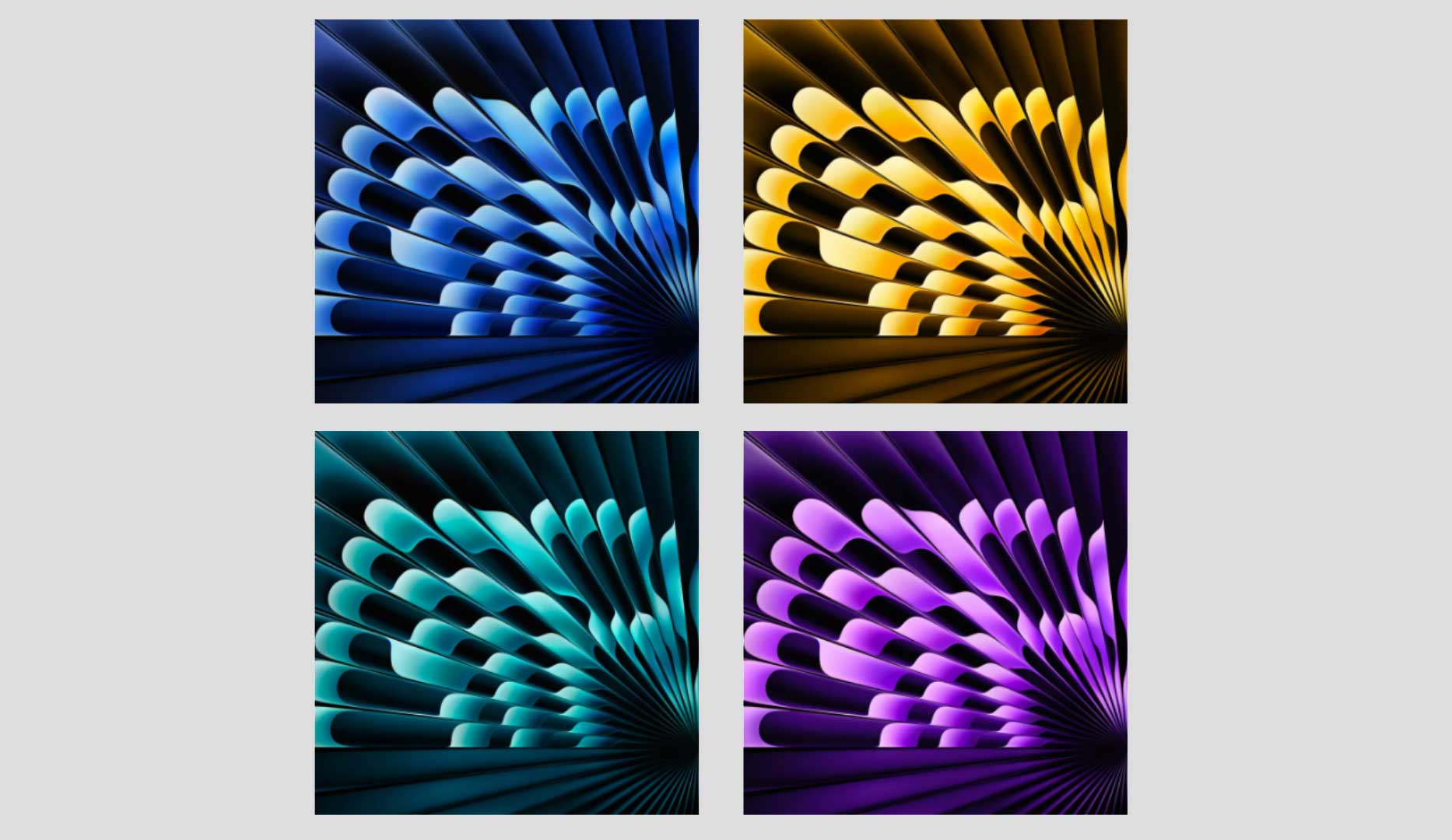 Apple MacBook Air 15-inch Wallpapers – Google Drive
The latest MacBook Air has a total of four new wallpapers. The colors of these wallpapers are Yellow, Light Blue, Blue, and Purple. After downloading the wallpapers, set them as wallpaper/background images on your phone or desktop.
Don't know how to set an image as your desktop's background? No worries. We have mentioned all the steps below.
How to Change Your Desktop Background Image?
Press Windows + I buttons together to launch Settings.
Tap on Personalization from the left pane.
Click Background.
Tap on the dropdown next to Personalize your background and select Picture. If it's already set, don't change it.
Next to Choose a photo, tap on Browse photos.
Select the image you want to set as your desktop background.
That's how easily you can change your desktop background image.
How are the new wallpapers from Apple MacBook Air 15-inch looking on your computer? Do let us know your thoughts in the comment section below.