From this guide, you could download and install the official TWRP Recovery on AMlogic X96 Max. Every Android device has its stock recovery. However, the thing is they are only capable enough to perform a few stock functions. These include the reset option, ADB sideload and reset. That is it. But your Android device is capable of so much more. As and when you unlock the bootloader of your device, you could flash custom ROMs, kernels, frameworks, modules, or even root your device. The latter gives you the option to make changes to the system partition and carry out tweaks that weren't initially possible. However, here is the thing. You cannot carry out any of the above-mentioned tweaks using the stock recovery.
Call it its weakness or limitation, the stock recovery isn't designed for these purposes. So how could you get a taste of all these on your device? Well, this is where a custom recovery like TWRP enters the scene. TeamWin Recovery Project, or more famously known as TWRP, is the best and most widely used custom recovery for Android. Well, as of now, TWRP is the only recovery being used across the open-source platform. There are other recoveries as well, but they use the source tree of TWRP and is more or less based on it only. There exists both the official and unofficial build for this recovery. As far as AMLogic X96 is concerned, there is some good news for you as there is now an official TWRP for this device. In this tutorial, we will share the download link of this device and also list out the instructions to install this recovery on your device.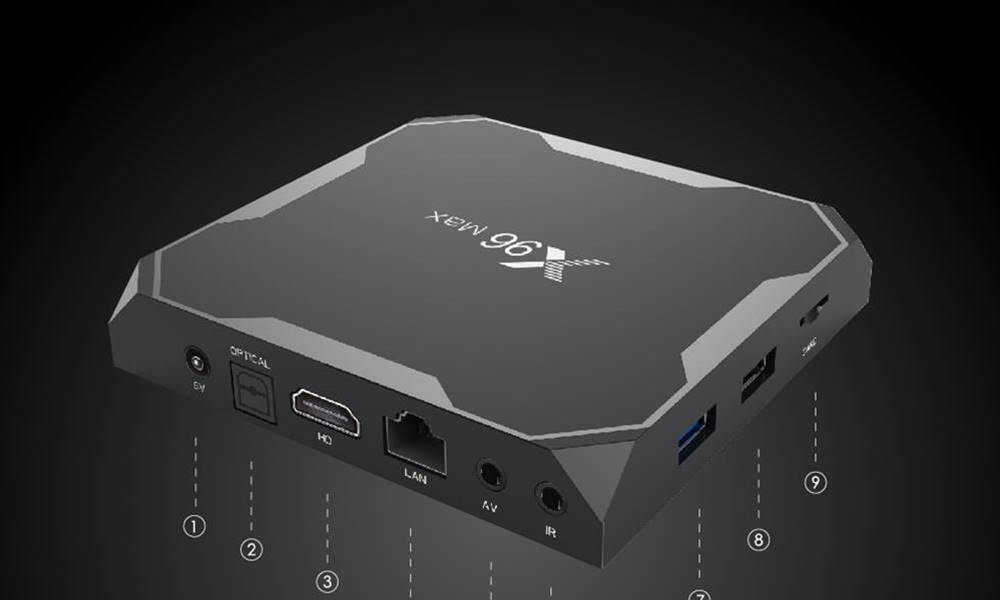 The Need for a TWRP Recovery
So a logical question bugging you all should be why you need to install the TWRP Recovery? Here's the thing. If you just wish to use your device for normal purposes and don't want to tweak the device OS or try other modifications, you don't need to install this recovery. However, since you have landed on this page, you might be one of those tech geeks who like to tweaks the device's system. And for that, the first prerequisite is an unlocked bootloader. Although it opens the gate to the plethora of options, yet you wouldn't be able to try out many of the tweaks. For that, you need a working custom recovery like TWRP. Here are some of the other benefits of TWRP recovery:
The Install functionality of TWRP lets you install flashable ZIPs, image files, mods, substratum themes, and even the Magisk ZIP file that gives you rooting capabilities.
Then there is the all-important Backup feature. This is much more than the normal backup functionality baked into the Settings on your device. The TWRP backup creates a Nabdroid backup of all the device partition and every bit of data on your device. If you ever end up with a bricked device or in a bootloop, just head over to the Restore option and your device will get back to normal working condition.
Apart from that, you could also perform the Advanced Wipe feature. This will help you to wipe all the partitions on your device, which is a prerequisite for installing custom ROMs.
You also get the option to Mount external drives like Pen drive using OTG cable. Likewise, the reboot functionality allows for changing the slot of the device (an important need for A/B partition devices).
Well, these are just some of the noteworthy features of the TWRP Recovery. To enjoy all of them, install it onto your device right away. Here are complete instructions on how to install the official TWRP Recovery on AMlogic X96 Max. Check it out.
Installing TWRP Recovery on AMlogic X96 Max
Before we list out the instructions, please go through the below requirements section and make sure to follow each one of them.
Prerequisites
The bootloader of your device should be unlocked.
Next up, download and install the Android SDK and Platform Tool on your PC.
Finally download the TWRP official build for AMlogic X96 Max from here: Download Link
These are the requirements to keep in mind. Now let us proceed to the installation instructions.
Installation Steps for AMlogic X96 Max
First of all, rename both the twrp builds to just twrp. Hence the two file names will be twrp.zip and twrp.img. Now transfer the twrp.zip file to your AMlogic X96 Max device. On the other hand, transfer the twrp.img file to the platform-tools folder. Once that is done, follow the below steps-
Connect your device to PC.
Power off your device completely. Hold volume down and turn on the device. Your device should now be in the bootloader menu
Now that you are in the bootloader mode, execute the below command to temporarily boot your device to TWRP Recovery:

fastboot flash path/to/twrp.img

This will temporarily boot TWRP on your device. You will now have to install the TWRP.zip file. If you haven't transferred it to your device till now, use ADB or MTP to push the zip onto your device:

adb push path/to/twrp.zip/ sdcard

Now to permanently flash it, go to the Install section from the TWRP home screen, select the twrp.zip file, and perform a right swipe to install it into your device.
When your device reboots to TWRP, you could now reboot it to the system. For that, go to Reboot and tap on System. That is it.
So with this, we conclude the guide on how to install TWRP recovery on AMlogic X96 Max. On that note, if you have any queries, do drop them in the comments section below. Rounding off, don't forget to check out our iPhone Tips and Tricks, PC tips and tricks, and Android Tips and Trick.