One of the most popular third-party app stores in the world, Panda Helper offers a huge choice of tweaked and modified apps and games, along with loads more cool content. It's completely free, and you don't need to jailbreak, so read on to find out why you should be using Panda Helper on your device.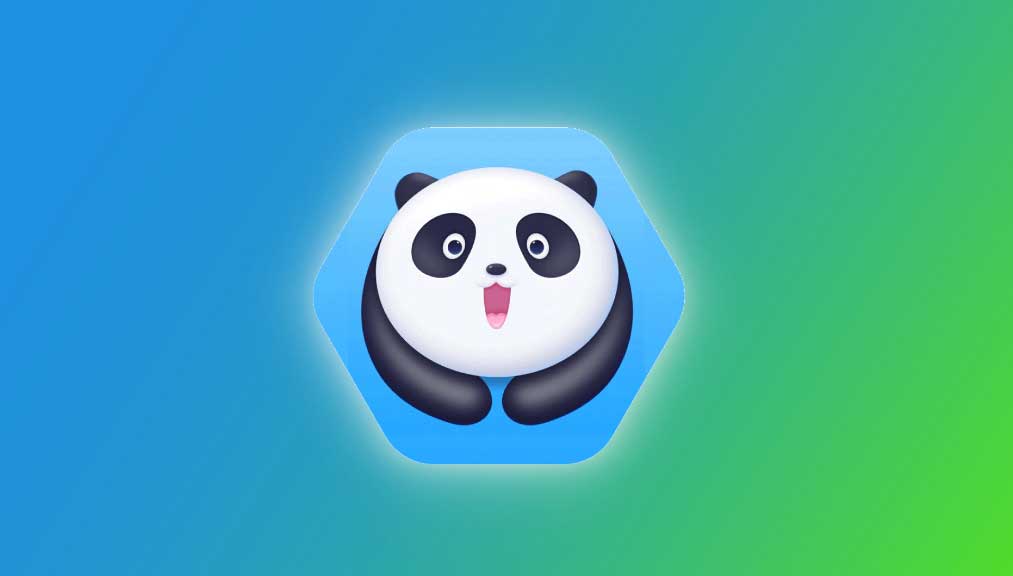 Why Use Panda Helper?
Panda Helper offers tons of features, including:
iPhone and Android Apps – plenty of official content, including unofficial apps
Exclusive Apps – unofficial content, such as screen recorders, game emulators and more
Tweaks – stock apps and games with extra features
Completely Safe – no jailbreak means you are not compromising security on your device and you keep your warranty safe too
Rooting Alternative – offering unofficial content without rooting
24/7 Support – via Twitter and Facebook; all time zones covered
Download Panda Helper on Android:
This is easy enough:
Download the Panda Helper APK onto your device
Tap OK on the warning and open the file
Tap on the Chrome Settings option and enable Allow From this source
Wait for the App to install
How to Download Panda Helper on iPhone :
Panda Helper is easy enough to download, and you get to choose from a free or a VIP version:
Download the Panda Helper configuration profile to your device
Tap Allow and then Install on the next screen
Input your passcode if requested
Tap Install and wait; when the app icon is on the home screen, Panda Helper is successfully installed
To use it, tap the icon, find what you want to download and tap on it
Anti-Revoke Trick:
Anyone who has used unofficial app stores or apps before knows that the App is likely to crash after a few days. This is down to Apple revoking the app certificate, but there is an easy way to get around this. If your app certificate has been revoked, leaving you unable to access your apps and games, do NOT delete Panda Helper. Instead, do this:
Place your device into Airplane mode and check you have no Wi-Fi access
Open Settings > Safari
Tap Clear History and Website data
Open Panda Helper; it should work even without internet access
Disable Airplane mode, ensure you have a Wi-Fi connection and you should have all your apps and games back
Troubleshooting Panda Helper
While Panda Helper is stable and typically reliable, a few common errors are being reported on installation:
Profile Installation Failed:
This usually happens when you try to download the App at a busy time, and the servers are struggling. Try again later; if you still get the error, try this:
Enable Airplane Mode ad open Settings
Go to Safari and tap on Clear History and Website Data
Tap on Clear History and Data
Disable Airplane Mode, wait for a couple of minutes and install Panda Helper again; it should now work
White/Blank Screen
Open Settings>Safari
Tap Clear Website Data
Try Panda Helper, and it should be normal again
Untrusted Developer Error
This happens with all unofficial apps and is simple to solve:
Remember the developer name form the error message and open Settings
Tap General>Profiles and find the developer name
Tap it, tap on Trust and the App should now work
App Revoked
The app developers use expired enterprise certificates in Panda Helper, so it's no surprise they get revoked. The developers do usually get the certificate replaced before it is revoked, but sometimes Apple gets there first. Follow the Anti-Revoke steps from earlier, think about using a good VPN on your device or use anti-revoke apps to prevent this.
Cannot Verify App
If you get this error message, follow these steps:
Remove Panda Helper
Go to the official Panda website using Safari browser
If it says the App is available for download, go ahead. Else, come back later – the developers are fixing the certificate issues
If it is available, tap on Download Free Version>Install
Once it's installed, follow the steps above to trust the developer; the app store should now work
The App Cannot Be Downloaded at This Time
Try these steps:
Reset Network Settings – Open Settings > Network > Reset Network. Reboot your device and install it again
Reinstall Panda Helper – delete the App and start again
Wait – the servers may be overloaded with traffic so try again in a while
Clear Cache – clear the Panda Helper Cache.
No Profile to Trust
Some users are reporting that there is no app profile to trust, usually with the free App. When you install it, choose the VIP version and then install the Free version from there
Panda Helper is the most popular of all the unofficial app stores; of that, there is no doubt. The free version is likely to be more than sufficient for most users, but you do have the option of upgrading for more content, no ads, and more stability.
Do try it and see how you get on with it; you've nothing to lose as it's free and doesn't need a jailbreak.