PUBG Mobile is a hugely popular free-to-play battle royale game. It was released in 2017 for Android and iOS, and since then, it's been one of the most popular games in the world despite getting banned in several countries. The battle royale game gets intense and more exciting as you spend more time on the battlefield.
The stunning graphics and thrilling experience have made PUBG Mobile one of the best battle royale games. However, the game does not run smoothly on low-end phones, as they can handle large maps and high-quality graphics.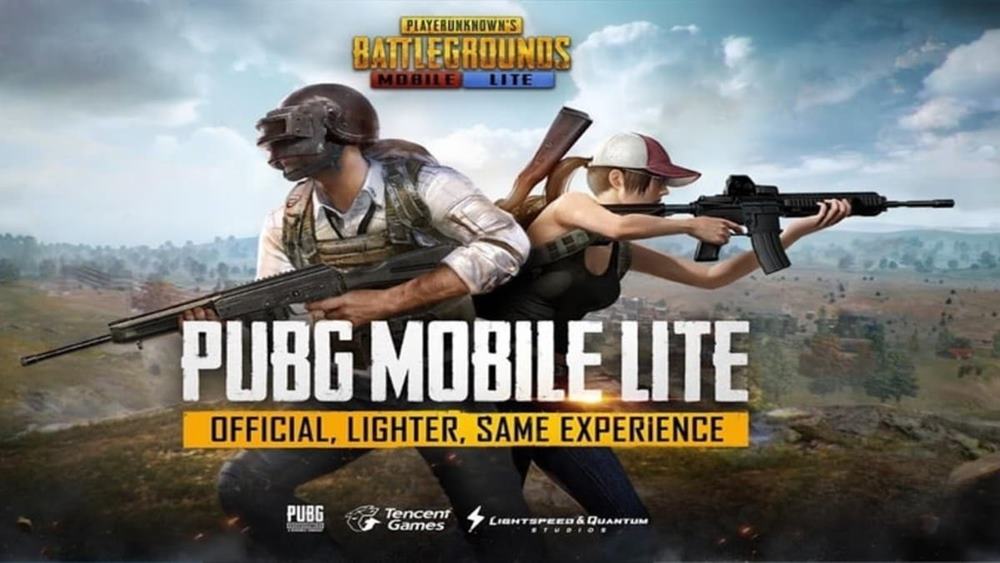 To run PUBG Mobile on low-end devices, a 'Lite' version was initially announced in 2019 and is being updated regularly to add new features and improvements. If you have a smartphone with low RAM and a decent processor, the PUBG Mobile Lite is indeed a good choice.
In this guide, I'll share the PUBG Mobile Lite download links for phones with low RAM. I'll also highlight the major differences between PUBG Mobile and PUBG Mobile Lite.
PUBG Mobile vs PUBG Mobile Lite: What's the Difference?
Although both PUBG Mobile and its Lite version have been built using the same engine, Unreal Engine 4, there are a lot of differences.
Here, I've highlighted the major ones:
Graphics:
PUBG Mobile is designed for high-end mobile phones, thus, they have better graphics with detailed texture, more realistic views, and better animations. PUBG Mobile Lite, on the other hand, is designed for low-end smartphones. Hence, it has lower graphics and not-to-great animations in order to improve the performance.
Number of players:
If you have ever played PUBG Mobile or know a little bit about it, you know that it can have up to 100 players in a single match. But, the Lite version can only have up to 60 players in a match. Reducing the number of players puts less strain on the device's hardware, resulting in better performance.
Maps:
PUBG Mobile has more maps, and those are large compared to maps in the Lite version. The PUBG Mobile Lite has only two maps. One of them is a toned-down version of the Erangel map, designed for fast-paced gameplay.
Installation size:
As you might already know, PUBG Mobile Lite requires less storage than PUBG Mobile. It's designed to work well on devices with low storage.
Match duration:
A PUBG Mobile match typically lasts for 30 minutes, while a PUBG Mobile Lite match would last for 10 minutes. The Lite version is designed for faster-paced gameplay, hence a shooter match duration.
Customization:
You don't get to play with the customization settings in PUBG Mobile Lite. It lacks detailed character customizations, complex weapon modifications, and access to a large variety of game modes.
So, these are major differences between the PUBG Mobile and its Lite version. Before you go straight and grab the PUBG Mobile Lite file, let me tell you that it also requires a decent specification, as mentioned in the next section.
PUBG Mobile Lite Requirements
Not all Android devices can smoothly handle PUBG Mobile Lite. According to the developer, your phone should have at least 600MB of free storage and 1GB RAM in order to run the game.
If your Android smartphone satisfies the requirements, you're good to go. Otherwise, you should consider upgrading your phone.
Download PUBG Mobile Lite [Latest Version 0.26.0]
You can download PUBG Mobile Lite directly from the Google Play Store. Or, grab the PUBG Mobile Lite APK using the link given below.
PUBG Mobile Lite has a download size of around 800MB. Ensure you have enough internet data left in your pack for uninterrupted downloading.
If you've downloaded the APK, tap on it to install it. You may need to allow installation from unknown sources. Allow the permission (if required) and install the game.
Launch PUBG Mobile Lite, sign in/create your account, and get into the gameplay.
Tips for Smooth Gameplay in PUBG Mobile Lite
Installing the Lite version of PUBG Mobile doesn't guarantee a smooth and lag-free gaming experience. So, if you face performance issues, try these useful tips to boost PUBG Mobile Lite performance:
1. Close unnecessary apps:
Before launching PUBG Mobile Lite or any other game, you must ensure that there are no unnecessary apps running in the background. Not doing so can result in less resources for the PUBG Mobile Lite, and then you may face lagging problems.
Close apps from the recent apps menu and then launch PUBG Mobile Lite. These days, most Android smartphones have built-in software to clear background apps. Some phones also have a game mode, which can be beneficial during gaming.
2. Disable battery saver:
Do not play games like PUBG Mobile Lite, when your phone is running on the battery saver mode. If enabled, your Android device will automatically reduce background activities and change several settings to get the best out of the remaining battery.
While battery saver can give you more battery backup, It can also result in performance loss, which you wouldn't want when playing PUBG Mobile Lite or any other game.
3. Restart your device regularly:
Restarting your device regularly is a good practice to maintain the battery health and performance. Doing this cleans up temporary storage and closes background apps.
So, only essential apps are running after the restart. Hence, more RAM is available for apps and games. Launching PUBG Mobile Lite after a restart can give you a performance boost.
4. Use a Wi-Fi connection:
Wi-Fi connections are more stable than cellular connections. I have observed that the battery drains at a faster rate when using mobile data, compared to Wi-Fi. Try connecting to a Wi-Fi network, and let us know if it makes any difference.
5. Avoid gaming while overheating:
Most Android smartphones are smart enough to detect overheating. If a device overheats, it will automatically apply necessary measures to reduce the heat and prevent damage to internal components. In the process, there can be performance throttling, which can negatively impact the game's performance.
For your and your device's safety, do not continue gaming if your device temperature goes beyond normal. Most budget phones do not have good thermal management. So, the battery can burst, too, if you keep using the device while overheating. The best approach here is to shut down the device and place it in a slightly cool environment. Avoid direct sunlight on your device.
6. Ensure sufficient storage:
If your device has low storage, the device may lag. Many mobile phones use some part of storage as virtual memory, which gives an additional boost to the performance while gaming. So, you must ensure that your device has sufficient storage.
To free up some storage, you can backup your large files to a cloud storage (Google Drive, Mega, etc.) or move them to your computer.
I hope this guide has been helpful to you. How's your experience with PUBG Mobile Lite? Share your thoughts in the comments section below. If you have any questions, do not hesitate to write them in the comments.