There are plenty of RDA chipset powered devices available in the market. RDA Multi Download Tools is an application for Windows computer that allows you to flash Stock ROM on RDA devices. If you're using any RDA chipset enabled device and want to install the stock firmware easily, download it from here. This portable app or you can say a tool offers to flash stock firmware easily.
The tool also comes with a simple easy to use interface. It doesn't require installation on your computer as well. Just download and extract the tool on your PC and start using it. It also supports the .bin format file in the stock firmware of your device.
RDA Multi Download Tools Features
This tool has some of the highlighted features that you can know from below: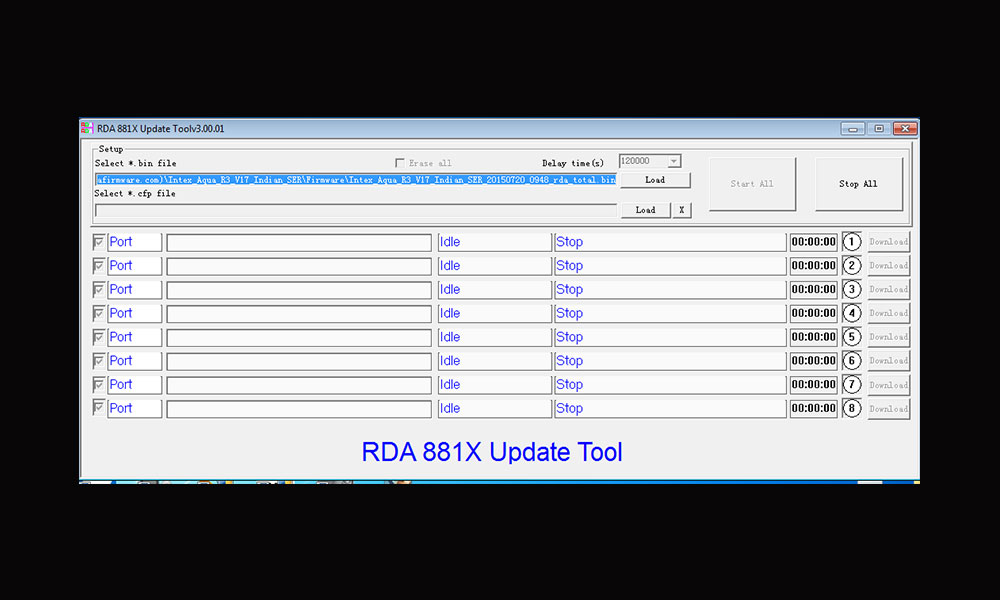 1. Portable App
It comes as a portable app which doesn't require to install on the PC. Just download and extract the tool and open it to start the process.
2. Flash Stock ROM
The tool helps you to flash stock firmware on the RDA chipset devices. Whether you're using RDA devices like smartphones, tablets or feature phones, the tool will do the rest.
3. RDA Chipset Supported
Only the RDA chipset powered devices will be eligible to flash stock firmware via this tool. Make sure to download the latest stock firmware for your actual device model.
4. Support BIN File
The tool supports the .bin file from the stock firmware to flash the RDA enabled device easily. Once you upload the file, it will auto-detect it.
Download RDA Multi Download tools [All Latest Versions]
Notes:
Compatibility: The Tool runs on Windows XP, Windows Vista, Windows 7, Windows 8, Windows 8.1, and Windows 10 versions (32-bit and 64-bit) perfectly.
Backup: Before using this tool, we will recommend you to take a full backup of your phone. If anything goes wrong, you will get back your data.
Credit: RDA Multi-Tool is created and distributed by RDA, Inc. All credit goes to RDA for sharing this free tool.
Let's assume that you have downloaded the tool and easily using it to flash the RDA device firmware. For any queries, do let us know in the comments below.