SigmaKey Huawei Edition is a new mobile flashing and software unlocking tool that's basically designed for the latest Huawei HiSilicon, Qualcomm, MediaTek, and Spreadtrum chipset-powered device servicing. As it's a professional tool, it obviously requires professional skill and knowledge to get the job done. Otherwise, an entry-level user may end up bricking or stuck in the bootloop issue their device in most cases. The Huawei Edition allows you to read and generate Huawei bootloader code and more. If you're one of the Huawei device users and want to repair IMEI, backup/restore, root/unroot, remove FRP, remove Huawei ID, etc check this article to Download SigmaKey Huawei Edition | Crack Version 2.40.02 easily.
As we've already mentioned it's a professional and powerful utility tool that also offers direct unlock codes, resetting wrong code counter, removing carrier lock, unlock the bootloader, remove FRP via testpoint, firmware flashing, firmware downgrade option, write firmware partitions, and more. Additionally, it allows you to flash regular update files with a locked bootloader, loading fastboot mode, checking device full info, changing SIM card mode, repairing security measures, repairing Wi-Fi/Bluetooth/other serial numbers, etc. The SigmaKey Huawei Edition supports Windows OS versions such as Win XP/Vista/7/Server 2008 for both 32-bit & 64-bit architecture.
Benefits of SigmaKey Huawei Edition
Additionally, if you're an existing SigmaKey user, you can upgrade SigmaKey Huawei Edition to Sigma Full Version and PowerPack. It also offers a lifetime license that means you don't need to pay for this tool every year. Apart from the SigmaKey Dongle and 6-months warranty, you can upgrade the tool via one-click which is much appreciable.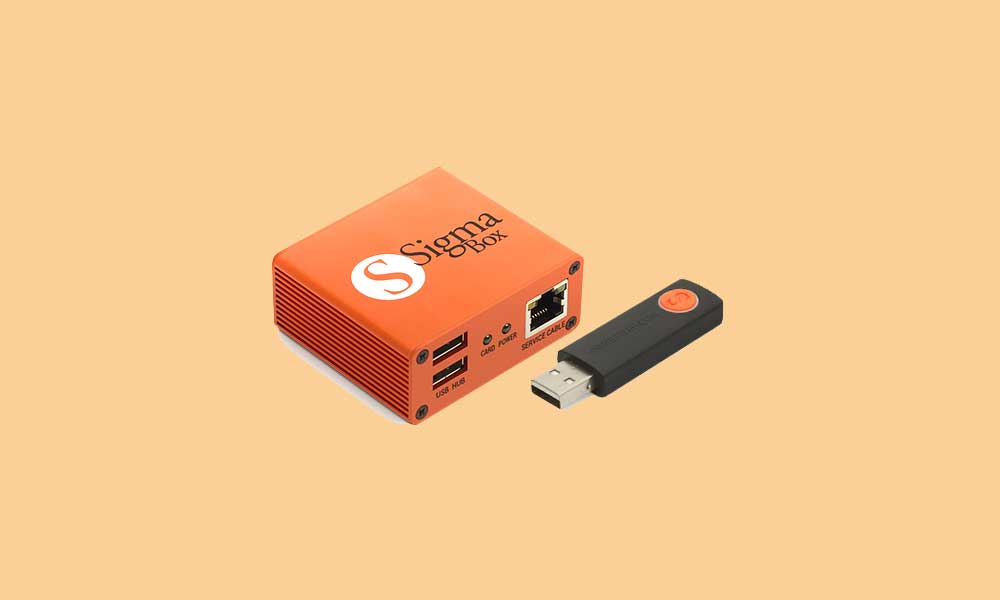 SigmaKey Huawei Edition Features
There are a bunch of useful features of the SigmaKey Dongle for Huawei devices that we've mentioned below.
SP Unlock:
Get Unlock Codes
Direct unlock
Wrong Code Counter Reset
Unlock other locks:
Remove FRP
Unlock Sim Block
Remove Huawei ID
Read User Code
FRP Remove via Testpoint
Unlock Bootloader / Read the bootloader code
Operations with firmware:
Flash / Backup
Enable downgrade feature (new method)
Change provider (vendor/county)
Rescue mode entering
Full flashing of Huawei 2019-2020 devices
Huawei devices with UFS flash memory type are supported
Allows to service newest devices on Kirin710 / Kirin 810 / Kirin 820 / Kirin970 / Kirin980 / Kirin990 processors
Write original Update.app files USING TESTPOINT
ENABLE DOWNGRADE USING TESTPOINT
Write OEM INFO USING TESTPOINT
Create profiles for flashing
UPGRADE MODE flashing using FULL OTA UPDATE files
Resurrecting totally software bricked devices:
Full/partial write of firmware partitions
Fast direct firmware writing via fastboot mode
Flash of regular update.app files to devices with locked bootloader
Possible to use original flash files from open sources
Repair feature for bricked Huawei smartphones based on HiSilicon/Qcom that still can be detected in the system as:

VID12D1 PID3609 (HUAWEI USB COM 1.0)
Qualcomm HS-USB QDLoader 9008

Load Fastboot
Servicing:
Get device info
Change Sim card mode (single-dual)
Backup and Restore NV area
Root and unroot the device (normal mode or via CWM/TWRP)
Export Phone Book
Repair Security Area
Phone's repair:
Repair IMEI
Repair IMEI, WiFi, Bluetooth, and other serial numbers
Please check options supported by Sigma for each device here.
Downgrade firmware:
Downgrade / Change firmware feature using downgrade files for smartphones running on Android 10, 9 and 8
DOWNGRADE the phone using full OTA update files
Download SigmaKey Huawei Edition | Crack Version 2.40.02
You can also get a full list of compatible Huawei devices in the link.
That's it, guys. You can comment below for additional queries.