With its rejection of FIFA's demands for hugely expensive new terms, EA Sports knew it was making a big play. Its first installment is FC 24, and the series is continuing under a new guise – EA Sports FC. With FC Sports 24's Hypermotion V, this system is replaced with actual video clips taken by cameras around the pitch at hundreds of real-world matches. This is enhanced by AI-enhanced animation that analyzes and replicates the movements of each player.
Nevertheless, this game still has some bugs despite all its features. Yes, there are many users who reported that the EA FC 24 shows an error message that says the EA Account is restricted from accessing any online feature. That's the reason why we are here. In this guide, we have mentioned some crucial steps using which you can easily resolve this problem. So, let's get started with the guide.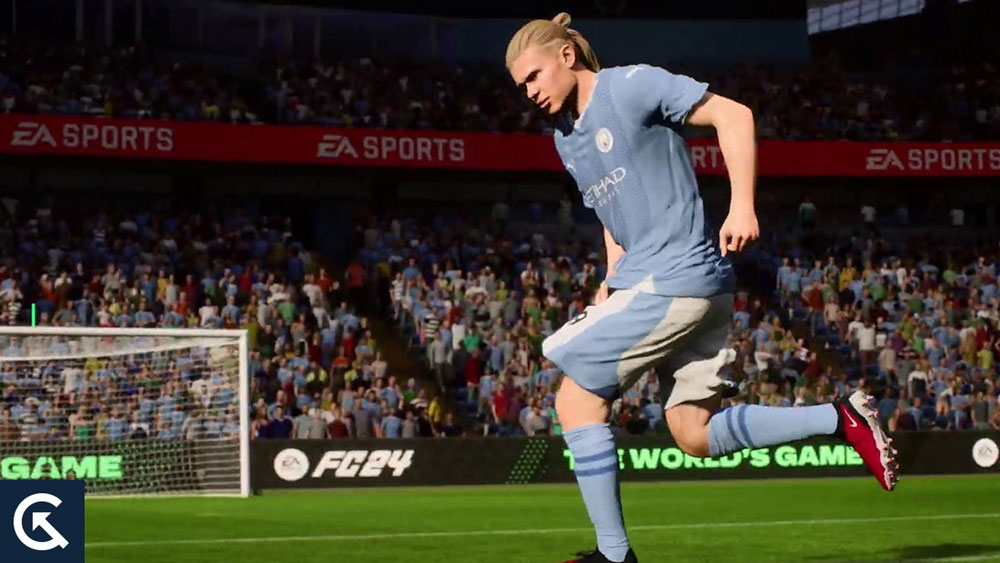 Fix: EA FC 24 Error "EA Account Is Restricted From Accessing Any Online Feature"
So, here are some steps that will help you resolve the EA FC 24 EA Account is restricted from accessing any online feature:
Step 1: Restart Your PC
You can start by restarting your computer. Minor problems can sometimes be resolved by doing this. To verify if the error still persists, restart the game and try launching it again.
Step 2: Run the game from EA (Origin) rather than Steam
Make sure Steam and the game are closed if they are running.
Launch the EA (Origin) app.
Log in to the game with the account you have access to.
From the EA app, launch the game.
There have been reports of success with this method from some players.
Step 3: Redeem Ultimate Edition Content (For Ultimate Edition Owners)
You may find an option near the play button in Steam to "Redeem Ultimate Edition Content" if you own the Ultimate Edition. Once the content has been redeemed, click it.
Once you have redeemed the game, you should be able to play it without any errors.
Step 4: Start the game in offline mode (temporary solution)
When Steam is open, click the three horizontal lines (menu) and select Offline. When prompted, confirm the action.
You will be able to play the game offline once you launch it.
After the game has finished running, return to the EA (Origin) app and reconnect.
To refresh the EA app, restart it.
Ensure that the game is launched again.
Some players have found this method to be effective, but there is no guarantee it will work for everyone.
Step 5: Verify or Repair Game Files
For Steam Users:
Using Steam's right-click menu, select "Properties," select "Local Files," and click "Verify Integrity of Game Files."
For EA (Origin) Users:
Open the EA (Origin) app, select the game, then choose "Manage" and "Repair."
Step 6: Sign up for a 10-Hour Trial (if you are a subscriber to EA Play or Game Pass)
You can access the 10-hour trial version of the game if you are subscribed to EA Play (via Steam) or Game Pass (via Xbox app).
You can try the game with EA Play by visiting the game's store page on Steam.
Start your trial by clicking the "Explore EA Play now" button in the Xbox app.
Sum Up
So, that's all we have for you on how to fix the EA FC 24 EA Account is restricted from accessing any online feature issue. It"s our hope that this guide has helped you. However, in case you still have any queries on your mind, comment below and let us know.