In the midst of getting banned by the U.S. government and the U.S. tech companies including the tech giant Google, Chinese smartphone manufacturer, Huawei has rolled out the EMUI 9.1 for its devices. The EMUI is the skin which runs on the Android operating system and you can find this skin on Huawei devices. A total of 49 Huawei devices are expected to receive this update, and recently the company has released the timeline of 23 smartphones that will be receiving the EMUI 9.1 update this July. The new update of EMUI brings in a lot of performance and aesthetic updates for the Huawei users. Moreover, the first batch of Huawei Mate 20 series has been already updated to the EMUI 9.1. This batch includes the Huawei Mate 20, Huawei Mate 20 Pro, Huawei 20 X, and Huawei 20 RS Porsche Design.
However, other smartphones are expected to start receiving this new EMUI 9.1 update very soon in the next phase of July 2019. With this announcement, you might be thinking whether your device is eligible or not for the new update. To clear your doubts, in this post we will share with you what is new in the EMUI 9.1, the supported Huawei devices and how to download the new update EMUI 9.1. So, without any further ado, let us get straight into the article itself;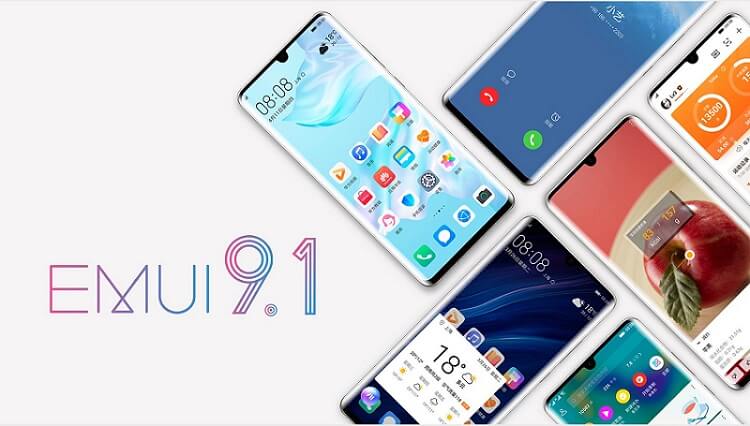 What's New in EMUI 9.1?
Here is the list of new features that will come along with the new EMUI 9.1;
1. GPU Turbo 3.0
The GPU Turbo 3,0 is the enhanced upgrade that will give you the optimal performance while you play on your Huawei or Honor devices. Moreover, the new update EMUI 9.1 brings support for25 new game titles as well. Besides, the GPU Turbo 3.0 gives you energized performance and uses the right amount of memory of our device so, that you can have the best gaming experience. The GPU Turbo was announced in June 2018, and since then, it has been updated a couple of times.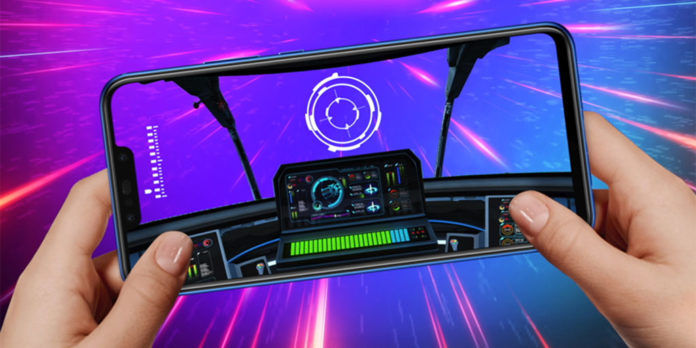 As per the company, the new upgraded version of the GPU Turbo 3.0 cuts down the SoC power consumption by 10%, and optimizes "the underlying system performance to provide a continuous gaming experience." Previously the GPU Turbo supported a mere 6 gaming titles but now the updated version will support 25 gaming titles which include Fortnite, Knives Out, Crazy Taxi, Real Racing 3, Into the Dead 2, NBA 2K19, Subway Surfers, FIFA Mobile, and more.
2. New EROFS file system
Previously, the F2FS file system was tailored for flash memory to improve the read and write performance after long-term use. Now, with EROFS, the random read speed will be 20% faster1 and the system space will provide extra personal storage of up to 1000 pictures or 500 songs. Plus, the read-only memory design isolates outside interference for added security in your system files.
Moreover, the EROFS File system (Extendable Read-Only File System) will help the Huawei and Honor devices to run smoothly and save memory and space on the device. However, the company claims that it speeds up the read speed by 20% than the EXT4 file system up to 63.3MB/s to ensure smooth performance.
3. New Voice Assistant
Whenever you need to use the virtual assistant to carry out tasks, look up facts or need an answer to a simple question, just press and hold the power button and the Google Assistant will launch in a second. Moreover, the EMUI brings in the new voice assistant with new interaction and some changed interface as well.
4. HUAWEI Vlog
HUAWEI Vlog has new features and effects that are perfect tools for easy editing and you can share with one-click. The Highlight videos are automatically edited with dramatic filters and give you the option to apply special speed effects and unique background music.4 Your cherished videos can be transformed into a personal cinematic masterpiece.
5. OneHop
A simple tap from your phone to the computer can send pictures, videos, and documents in seconds. You can also efficiently copy and paste between devices with HUAWEI Share OneHop. And, while playing a game, just shake and touch the phone to your computer to initiate a 60-second recording of the screen that saves to your phone. Moreover, the OneHop brings to you the ease and speed of sharing media between your smartphone and PC.
6. Workout Partner
EMUI 9.1 turns your phone into an ultimate workout partner. Use your phone to connect to a treadmill and collect information like calories burned, running speed and length of the workout. The phone can also use an algorithm to intelligently measure the step vibrations, so you can accomplish your personal fitness goals.
7. AR Measure
When you need a quick measurement tool for simple DIY projects, just open the AR Measure App. You can accurately measure length, total area and volume with the HUAWEI TOF Camera. By utilizing the Face Recognition technology, you can now measure the height of a person with just a simple task of scanning from toe-to-head.
8. HUAWEI CarKey
EMUI 9.1 allows you to automatically unlock your car with NFC on your phone when you forget the key and you can share this key with up to 5 people. You can still unlock your car even if your phone is out of battery. Additionally, you can start your engine using your phone, once the phone is placed inside the secure phone box.
9. Phone Clone
With HUAWEI Phone Clone, you can simply and quickly transfer your contacts, photos, videos and more to your new phone in just a few moments. This is very brilliantly designed software and come handy if you are a frequent mobile switcher and also for those who want to quickly switch between smartphone.
10. New Wallpapers and Icons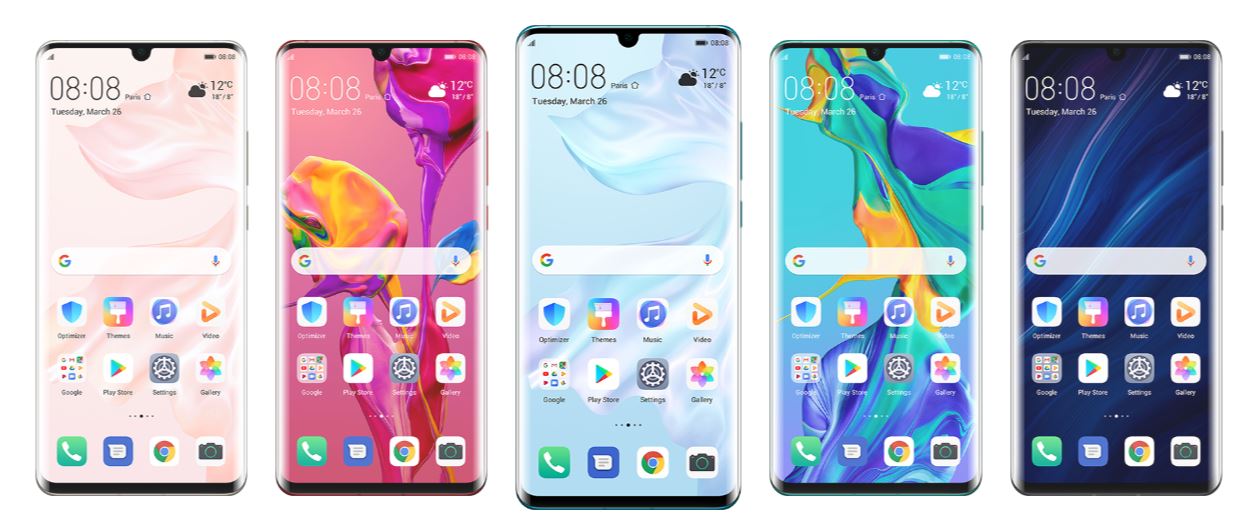 The new EMUI 9.1 update brings in a lot of high-quality wallpapers and new icons that have been redesigned in order to enhance the beauty of your home screen. Inspired by the freezing moments of a paint color collision and fluttering silk, EMUI 9.1 features new wallpapers to reflect in-the-moment beauty and the app icons have been redesigned to be more realistic.
Supported Huawei Devices list
Below you can find the list of Huawei and Honor devices that are confirmed to support the EMUI update and will receive it.
Huawei EMUI 9.1 Supported Devices
• Huawei Mate 20
• Huawei Mate 20 Pro
• Huawei Mate 20 X
• Huawei Mate 20 RS Porsche Design
• Huawei Mate 20 Lite
• Huawei Mate 10
• Huawei Mate 10 Pro
• Huawei Mate RS Porsche Design
• Huawei Mate 9
• Huawei Mate 9 Pro
• Huawei Mate 9 Porsche Design
• Huawei P20
• Huawei P20 Pro
• Huawei P10
• Huawei P10 Plus
• Huawei Nova 4
• Huawei Nova 3
• Huawei Nova 3i
• Huawei Nova 2S
• Huawei Nova 4e
• Huawei Nova 3e
• Huawei Enjoy 9 Plus
• Huawei Enjoy 8 Plus
• Huawei Enjoy Max
• Huawei Enjoy 9S
• Huawei Enjoy 7S
• Huawei Enjoy 9e
• Huawei MediaPad M5 10.1
• Huawei MediaPad M5 8.4
• Huawei MediaPad M5 8.0
• Huawei MediaPad M5 Pro 10.8
• Huawei MediaPad 5T 10.1
Honor EMUI 9.1 Supported Devices
• Honor Play
• Honor 10
• Honor Play 8A
• Honor View 10
• Honor View 10 Lite
• Honor Note 10
• Honor 9
• Honor V9
• Honor 8X
• Honor 9 Lite
• Honor 8X Max
• Honor 20i
• Honor 9i
• Honor 7X
How To Download and Install the EMUI 9.1
The new EMUI 9.1 will be rolled out to the supported devices via the over the air update. Many users have reported that they have already received the notification regarding the new update for the EMUI beta and stable versions. In any case, if you have not received the notification and want to check whether your region has started receiving it or not, follow the below steps to check;
You need to download the HiCare application from the Google Play Store. This is a pre-installed application by Huawei and Honor devices but, in any case, your device does not come with this app installed, you can download it from the Play Store by clicking the below button;
[googleplay url="https://play.google.com/store/apps/details?id=com.huawei.phoneservice&hl=en_US"]
Now, once you have downloaded the HiCare application on your device, then follow the below app to check whether your device has received the EMUI 9.1 update or not;
1. Open the HiCare app.
2. In the welcome screen, you will be asked to Log in. Then Select country/region > Agree to the User Agreement and Privacy Notice > Update > Request update > Apply > Checking for new system update.
3. Then, if there is an update, the app will prompt you to Download and install.
4. That's it! Pretty easy right?
You can check the image below for your reference.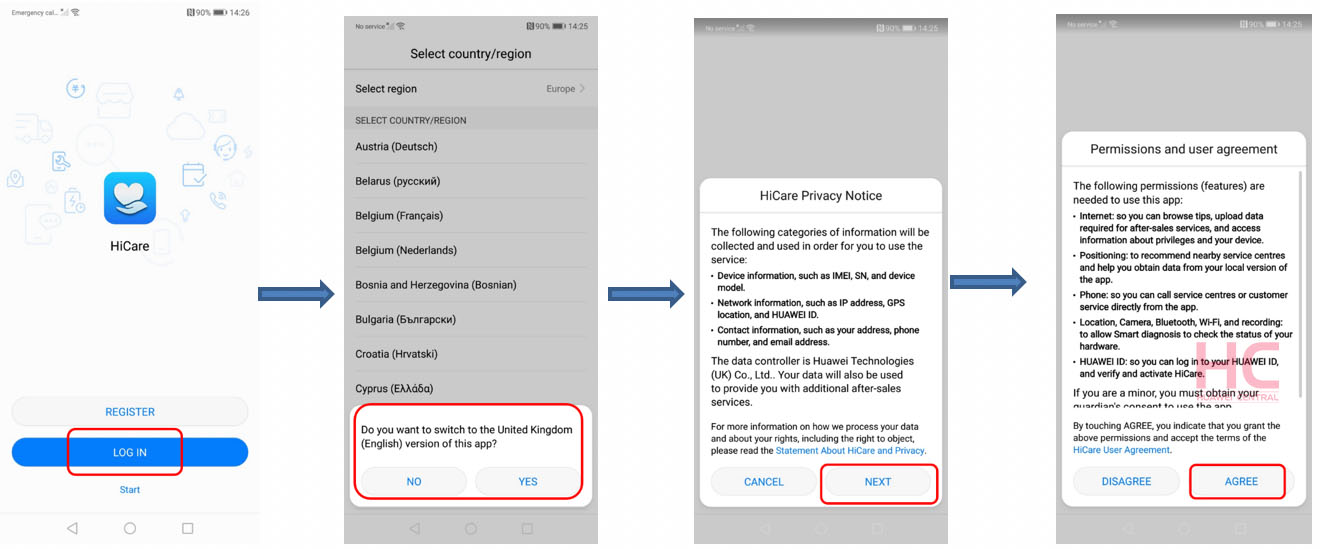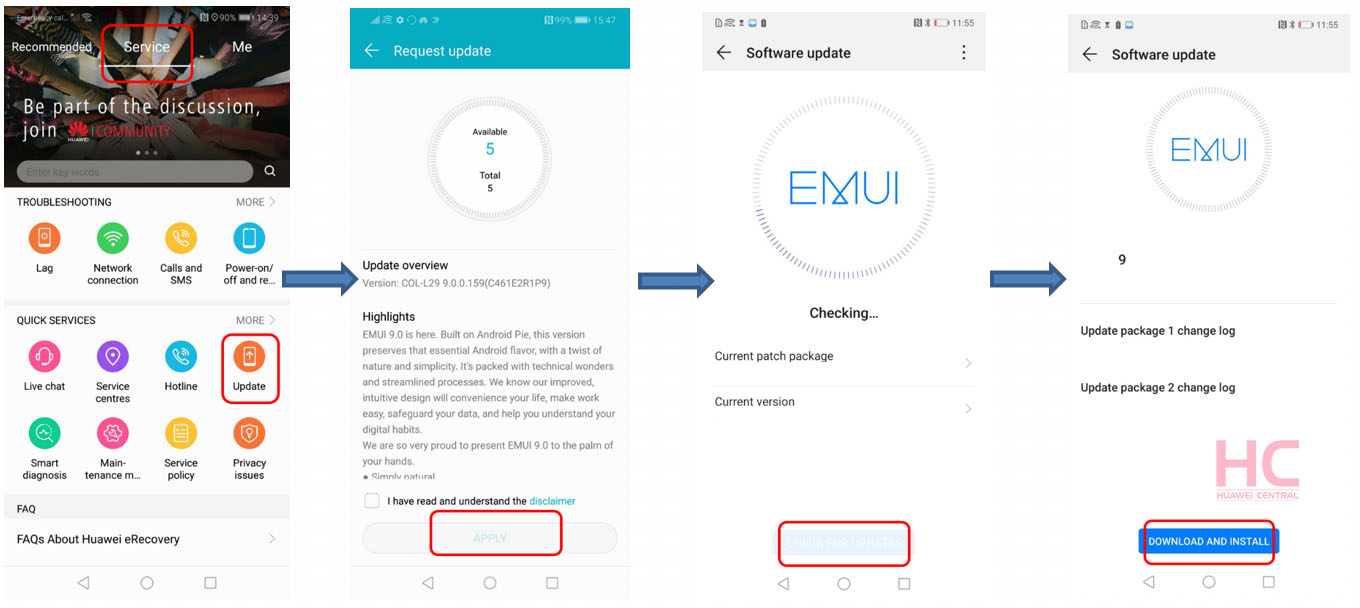 Note
Note: Under normal circumstances, you will receive the EMUI 9.1 version within two hours. But due to a large number of applicants, the system will have a little bit delayed to send the version timely. Moreover, you will receive the update if the update arrives for your region. Please be patient.
Another method to check for the update of EMUI 9.1 on your Huawei or Honor devices are given below;
Please check if your phone is on the applicable version by going into Settings > System > About phone > Build number.
For another version, please upgrade to the applicable version by Settings > System > System update.
Source: Huawei.com
Conclusion
So, there you have it from my side. Hope you liked this post and don't worry if you have not yet received the EMUI 9.1 update on your device. You can always go and check with the above methods regarding the update. You just need to be patient as the official supported devices no matter what will receive the updates.