Every smartphone comes with many hidden features that not all the users are allowed to access until they enable the developer mode on the device. Well, the fact is, Android is actually an open-source technology and any developer can customize it with some knowledge. This is actually the reason why we have custom ROMs and in fact, why developers can be seen copying the features of one device into other. If you want to enable developer mode on OnePlus 5T, this post is for you. Check out the useful information regarding this in the below paragraphs.
Enabling this option actually unveils a whole new set of features. At the same time, it will disable all the limits on the device functionality. As a user, you will be allowed to customize the device as per our wish. There are also a lot of restrictions that can simply be eliminated. This seems wonderful but before you proceed with this, I would like to make it clear that enabling the developer mode may void the device warranty. If you still wish to proceed, here is exactly what you need to do simply.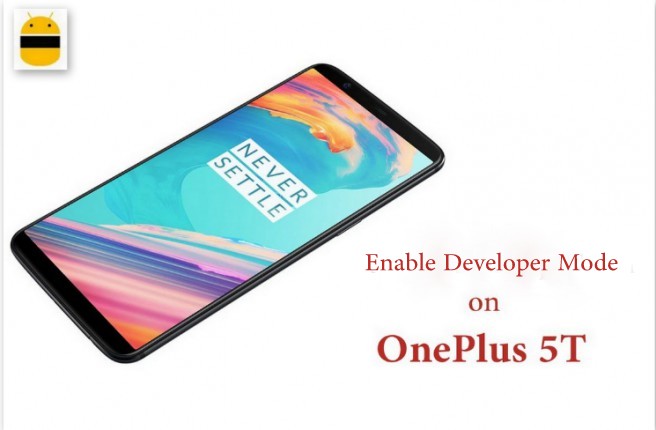 How to enable Developer Mode on OnePlus 5T?
First of all unlock the device screen
Open device Settings and scroll down to find the option About Phone
Tap on it and scroll down to find the option Built Number
Tap 7 to 8 times continuously on the Built Number
You will get a message on screen that says "You are now a Developer"
You are done. The developer options remains preset under settings and can be accessed anytime you want
After this, you can easily keep up the pace with your device and can add any feature you want. Keep it in mind that all such features are considered as advanced features. Although this will not cause any damage to your device, GetDroidtips.com doesn't take the guarantee if anything goes wrong and if any feature wouldn't work on for you. So this is how you can enable Developer Mode on OnePlus 5T.