In today's modern computing world, companies like Microsoft are always trying to make things faster and better. This has led to some amazing new changes that completely change how we use Windows 11. Windows 11, Microsoft's latest version of its iconic operating system, has taken this ambition to new heights with the introduction of the revolutionary CoPilot AI. CoPilot AI is a big step forward in making computers work better for us. It's like having a helpful friend who can make difficult things easier, help us do many things at once, and make us feel more capable than ever before. The feature is now rolled out for everyday users in the latest Windows 11 23493 update. In this guide, we will explain how you can enable new CoPilot AI on Windows 11 23493.
The wait is over, and Windows 11 build 23493 early preview has been released. This update has brought many interesting new features along with the Windows CoPilot. The Windows CoPilot is a new AI chatbot that is integrated with Windows 11. This integration basically refers to the combination of Bing Chat AI and some first- and third-party plugins into the Windows operating system. This feature allows its users to interact with Bing Chat AI more conveniently, like asking complex questions without the use of a browser or customising settings on Windows 11, like setting an alarm, turning dark mode on or off, and so on.
As of now, this preview is limited to a few regions only, and Microsoft is planning to push this update to the stable version of Windows 11 so that every user can use the CoPilot feature. If this Co-Pilot AI is not available for your region and you still want to get this feature on your PC or laptop, Then you have come to the right place; we have everything covered for you. We will explore the core features, benefits, and step-by-step methods to enable the latest CoPilot AI feature on Windows 11 and harness the power of this cutting-edge AI technology.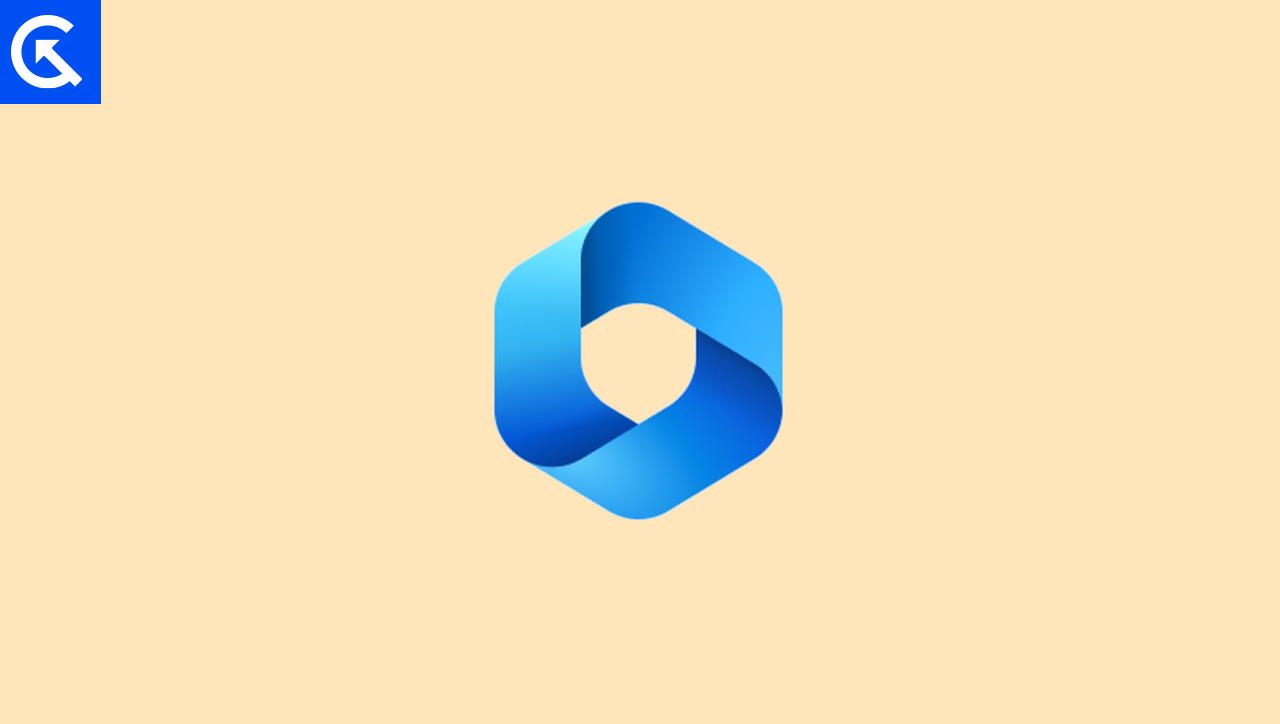 How to Enable New CoPilot AI in Windows 11 23493
The initial journey of Microsoft towards the development of CoPilot AI began with the vision of creating an operating system that was more intuitive, responsive, and catered to the individual needs of users. CoPilot AI uses smart computer technology like artificial intelligence, machine learning, and natural language understanding. This means CoPilot AI can understand user intent and context to provide real-time assistance, boosting efficiency and reducing the time spent on mundane tasks.
Before Enabling Windows Co-Pilot AI on Windows 11, make sure you are enrolled in the Microsoft Windows Insider Programme and that Microsoft Edge is up-to-date. So now here are the steps that you can follow to enable the New CoPilot AI on your Windows 11 build 23493 early preview.
Click on the link "ViveTool-vx.x.x.zip GitHub" and wait for the screen to load.
Now scroll down a little bit and look for an option that says "Assets".
Under Assets, you will find "ViVeTool-v0.3.3-arm64.zip" Click on it, and it will start downloading.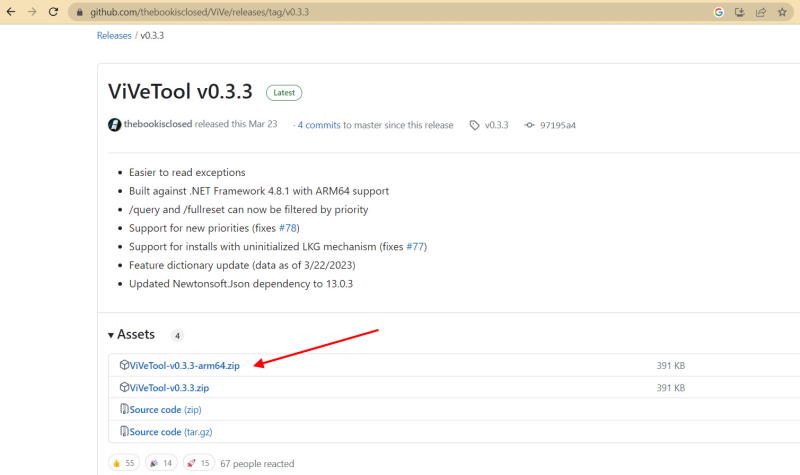 Now head to the folder where you downloaded the file and extract it to a new folder.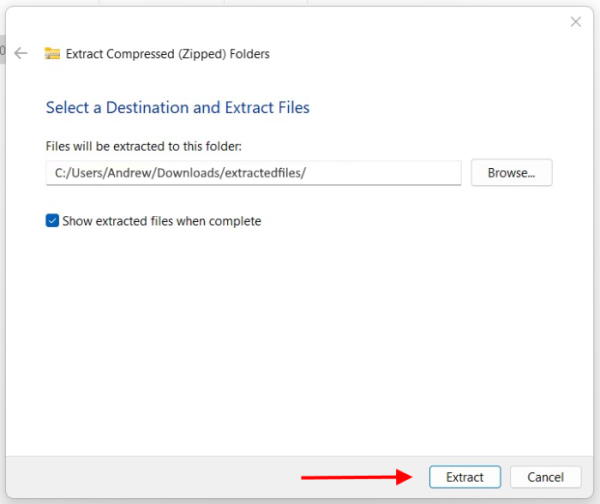 Copy the path of the folder by performing a right-click on the folder and selecting "copy as path ".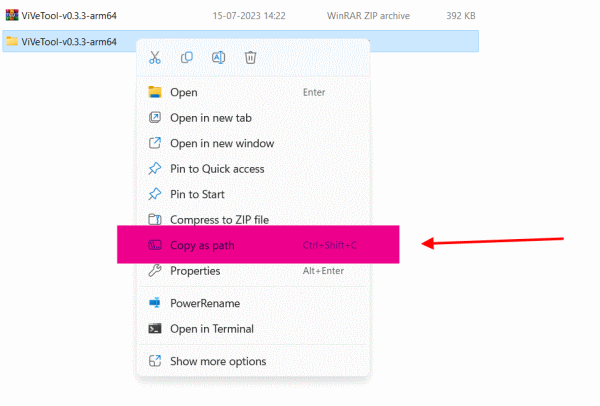 Head to the taskbar, search for command prompt, and run it as an administrator.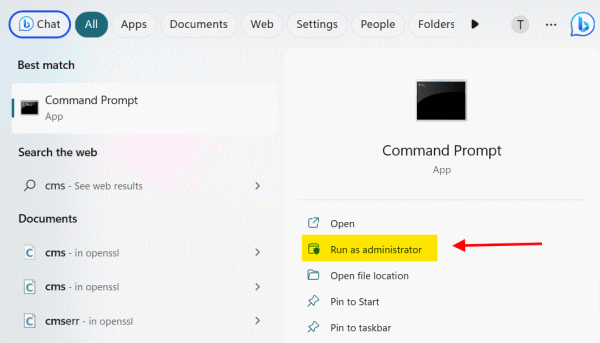 Type the following command, as given below, and press enter.
cd "your folder path"
Now enter the commands given below one by one and press enter to execute the process enabling Co-Pilot AI.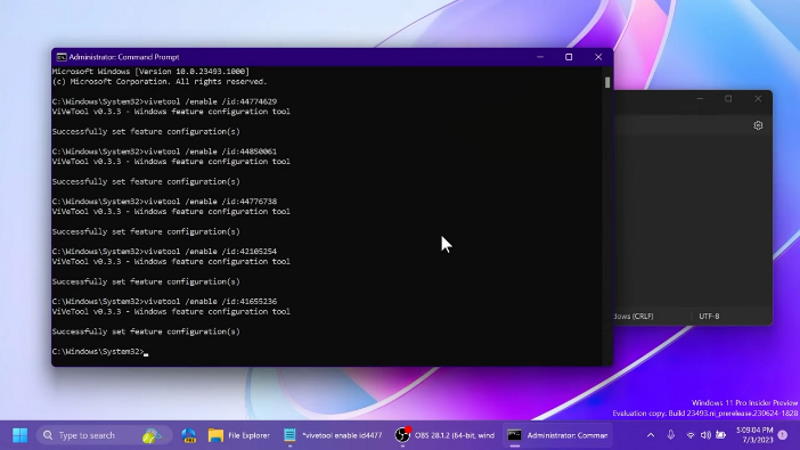 vivetool /enable /id:44774629

vivetool /enable /id:44850061

vivetool /enable /id:44776738

vivetool /enable /id:42105254

vivetool /enable /id:41655236
Now restart the computer so that the changes are enabled on your PC.
After restarting, you will notice a CoPilot (preview) icon on your taskbar, and now you have successfully enabled Co-Pilot AI on your Windows 11 23493.
If, due to some issue, Co-Pilot doesn't appear on the taskbar, then follow these steps.
Launch the Settings app on your PC. Head to personalization.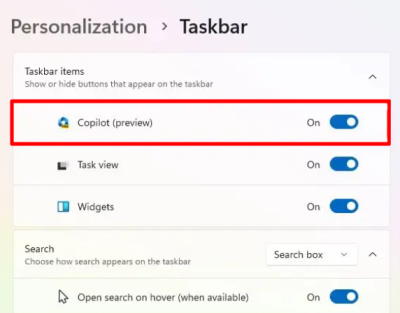 Now click on the taskbar and turn on the Co-Pilot (preview) toggle.
Once you have completed every step precisely, you can get started with the Co-Pilot AI by clicking the Windows + C Button on your keyboard, or you can click the icon on the taskbar to do the same.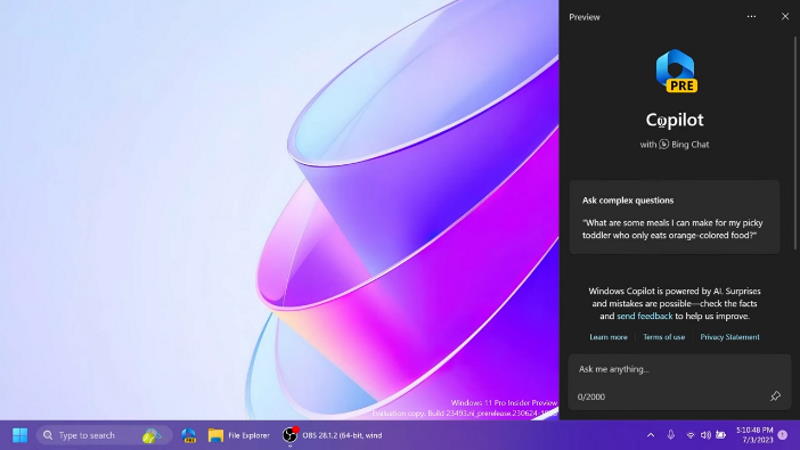 As Co-Pilot AI is still in its early stages, it is quite a bit slow, but it does the needful. You can try commands like , take a screenshot, write a story, or make a picture of a donkey, and many more as per your imagination.
Conclusion
This brings us to the end of this guide to enable New CoPilot AI in Windows 11 23493. Enabling CoPilot AI in Windows 11 opens the door to a myriad of possibilities and gives us a special experience that's just for us. It knows what we need even before we ask and suggests helpful things to make our work smoother. Whether it's writing emails, organizing files, managing schedules, or simply navigating through the operating system, CoPilot AI is there to lend a helping hand, learning from user interactions and continuously improving its capabilities.