Today computer manufacturers are numerous in with printer industry got the same scenario but even that one company still rules over the printer industry. I am talking about Epson Printers formally called Seiko Epson Corporation serving the globe for the last 48 years. No doubt, being a Japanese company they are well efficient in making the best quality and affordable printers, but who knows such an ordinary start-up can be on such heights. All credit goes to the Founder Hisao Yamazaki who took such initiative to come out from a Clock Shop to such a domain.
Epson is now at such heights that even after several years people prefer to buy Epson printers as their primary printers. But suddenly some users reporting that Epson Printer not printing properly. However, developers already initiated troubleshoots to fix that issue. But it seems that people unable to understand what is the cause of that error on their printer and how it could be resolved. To reach out to such users, below we are sharing a guide in easy want to figure out and fix the problem of the Epson Printer not printing properly.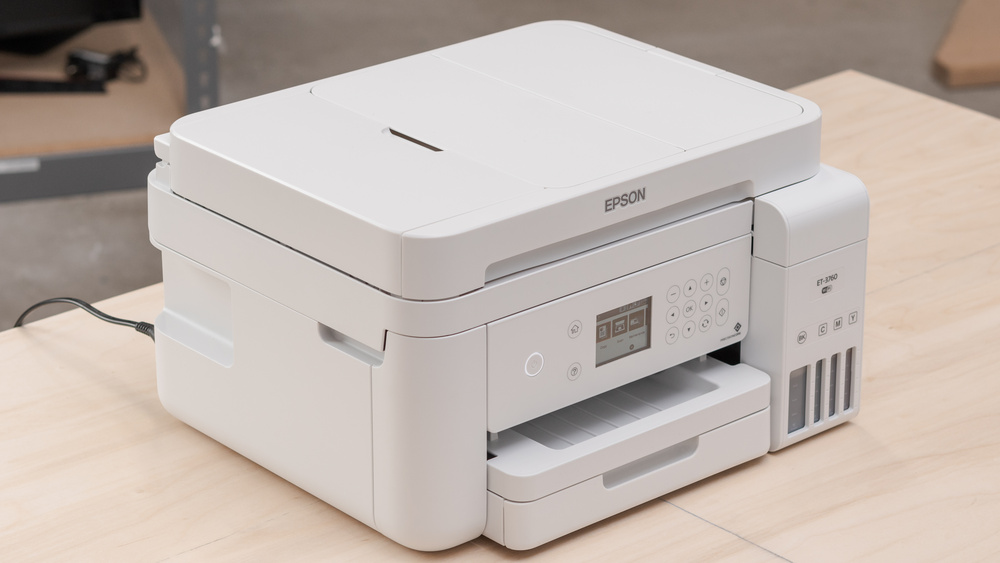 Fix: Epson ET-3760 Not Printing Correctly Anymore
Epson ET-3760 is a well-established Printer model that people love to purchase as the first printer. Do you know why it is such popular? I mean what's special here is that all people prefer to buy it only. For this the simple answer is divergent small footprints, Low running cost, and mobile Connectivity are some best attributes that people love to explore. I don't know why some people getting printing issues with it. Because ideally, I find this printer to be the most worthwhile deal on this globe. But Yes one thing I accept is there might be some user end mistake resulting in such an error.
Meanwhile, many things can influence the Epson printer to not print properly. On the other hand, if you think from the developer's point of view, you will find that if there is some developer's end issue they will surely acknowledge it. As of now, they have not accepted that instead providing a troubleshooting guide. It means there is for sure some mistake happening from the user's end. For this, I know you can't figure out the cause behind it. We found some common mistakes that needed to be corrected, so don't worry. So, let's see how to fix such an issue.
Note: Before going through the below troubleshoots do note that here we are assuming that you have checked basic things such printer has enough cartridges and papers. Also, there is no power cord loose connection.
Ensure to Insert the Cartridge firmly
If you closely look over the concern for Epson ET-3760, you will find it unable to print properly. Users claim that even after refilling the cartridge completely. From this, you will notice one thing even if everything is working accordingly but still Epson Printer cannot print. It means somewhere the Cartridge has the problem as we find this cause the most common. So, As a prior fix ensure that the cartridge inserts into your Epson ET-3760 is properly inserted. Otherwise, You can't be able to print, after all, it is a crucial part of your printer to print.
Clean out the print head
The other thing you should check is your Epson ET-3760 Printer's Print head. As while researching we found most of the user's printers have an issue with the print head. To be specific, those users who complain that Epson ET-3760 not printing properly have Ink Stuffed Print heads. And you know if the print head will not clear, it will not print properly. So do ensure that whether such thing happening with your printer. If it is then make sure to clean it wisely and check whether the Epson ET-3760 started printing properly or not.
Update Required Drivers
See, Printers take command of your device, and that command process through drivers installed therein. In case such drivers get outdated then even your Epson ET-3760 Printer can't Print properly. In some cases, it has been seen that the printer starts showing malfunctioning and frustrates the user. For this, like here if you are getting the same issue upto this fix then ensure that the required drivers are updated. If any case you find that your Epson printer has outdated drivers then reach out to the below steps and update those drivers to resume printing.
On your PC, Do right-click on the start menu.
Then, Click on Device Manager.
On the next screen, find your printer driver.
Do right-click over it and select update driver.
Following that, the system will itself searching for the latest drivers and install them automatically.
Wait for it to install and restart your PC.
That's all, you are done.
Besides that there is one more thing a normal user can try is stopping all the background print jobs. As it helps the Printer to focus on the single print command. Even after that the users get the same problem in their Epson ET-3760 then I recommend you to raise a request over Epson Support. Because it seems that your printer has some specific or special issue that needed a dedicated solution and assistance. From that way, I am sure your Epson ET-3760 will start printing properly. Even after that, if any user has a query then ask them below.