EVERSPACE 2 is a newly launched fast-paced single-player spaceship shooter video game that can be considered a role-playing game as well. It's currently running in an Early Access mode that has been released for PS4, Xbox One, Windows, Linux, Macintosh platforms. The offers spaceship shooter experience with intense exploration in space and on planets, loots, RPG elements, and more. Though the game has received very positive reviews on Steam for the PC platform, some of the PC players are reporting that they're experiencing EVERSPACE 2 DirectX, GPU Crashed or D3D Device Removed Error. So, if you're also one of them, make sure to follow this troubleshooting guide to fix it.
As a newly released RPG, it's quite common these days for the PC version to have multiple issues or bugs initially. We can expect that ROCKFISH Games will soon fix all of these known issues completely by releasing patch updates. However, that may take a while and if you're in love with this game to continue playing it quite often then you may not like to wait for the game to be fixed via developers. In that scenario, we've shared some of the possible ways to fix the DirectX, GPU crashing, or D3D Device Removed error by yourself.
Fix: EVERSPACE 2 DirectX, GPU Crashed or D3D Device Removed Error
To be very precise, EVERSPACE 2 players are reporting that whenever they trying to launch the game via Steam client, the game literally throws the DirectX error. It's basically a compatibility error because the EVERSPACE 2 game requires DirectX 11 for Windows users. Meanwhile, the latest Windows 10 OS build is running on DirectX 12 officially. So, this particular DirectX error can be easily fixed by following the steps below.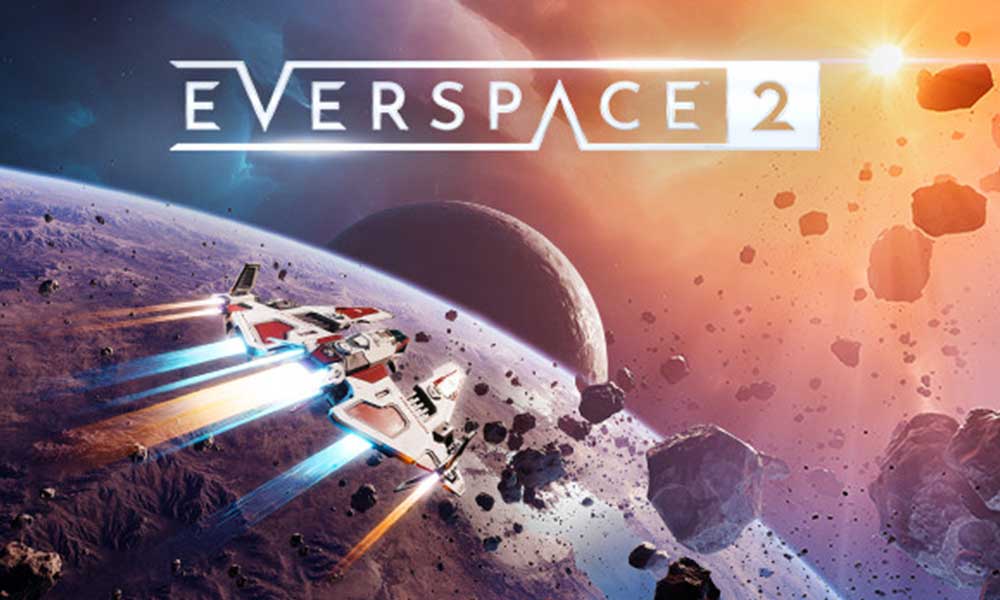 1. Use DirectX 11 Command
Some of the EVERSPACE 2 players are mentioning that the DirectX error is recommending them not to use the -dx12 or -d3d12 command-line argument in the Steam client. If that's the issue, you can do the following steps:
Launch the Steam client on your Windows PC/Laptop.
Click on Library > Right-click on the EVERSPACE 2 game title.
Select Properties > Click on the LAUNCH OPTIONS field.
Type -dx11 and click on the Play button of the game to run it.
Your EVERSPACE 2 game should run without having any DirectX error anymore. If in case, the D3D Device Removed error is still appearing to you, then you can follow the next method.
2. Fix GPU Crashed or D3D Device Removed Error
EVERSPACE 2 PC players are reporting that the game is also crashing a lot with the 'GPU Crashed or D3D Device Removed' error. Though some of the affected players have already fixed the issue by following the first method to change the DirectX command-line argument, some of the unfortunate players are still getting the GPU crashes or D3D device removed error which is quite irritating.
It's worth mentioning that the overclocked GPU can be another reason behind the D3D Device Removed error for most of the affected players. If you've overclocked your GPU previously to get additional performance then we'll recommend you to revert clock speed to the factory default to easily fix the issue. The same reason can also trigger startup crashing to the Hitman 3 PC players.
Therefore, you can use the MSI Afterburner tool or Zotac firestorm application by downloading from online sources and install it on your computer to set the default clock speed. Initially, you can reduce the GPU clock by 100 MHz to check the performance as well as the crashing error. However, if you don't aware of what you're doing then you should not mess with your GPU overclocking settings.
Alternatively, you can try lowering the FPS limit for your game from the graphics card utility program on your PC. To do that:
Open the Nvidia Control Panel > Click on Manage 3D Settings.
Now, go to the Program Settings > Browse and choose the installed EVERSPACE 2 game file.
Simply TURN ON the 'Max FPS Limit' count > Set the Value to 30 FPS.
Once done, close the Nvidia Control Panel window.
Finally, launch the EVERSPACE 2 game and check if the GPU Crashed or D3D Device Removed Error is bothering you or not.
That means your game will run at 30 FPS maximum to reduce any kind of graphical errors in most cases. Additionally, it'll also help the system to load CPU resources as low as possible.
Meanwhile, if your game is set to a higher display resolution and somehow the GPU Crashed or D3D Device Removed Error is appearing again, make sure to press Alt + Enter keys to quickly go into the Windowed Mode and the screen will start displaying normally. This trick works like a charm whenever PC players experience such kind of graphical errors or black screen issues.
That's it, guys. We assume this guide was useful to you. If you've any other queries, let us know in the comment below.