FineShare is an intelligent software company that offers innovative solutions to enhance multimedia experiences for individuals and businesses. As its latest AI tool product, FineShare Singify can create high-quality covers in seconds by making your voice sound like a professional's. You can express yourself through music in a variety of ways, including creating, parodying, entertaining, or harboring nostalgic feelings. So, if you want to know more about FineShare Singify, make sure to read this review guide until the end.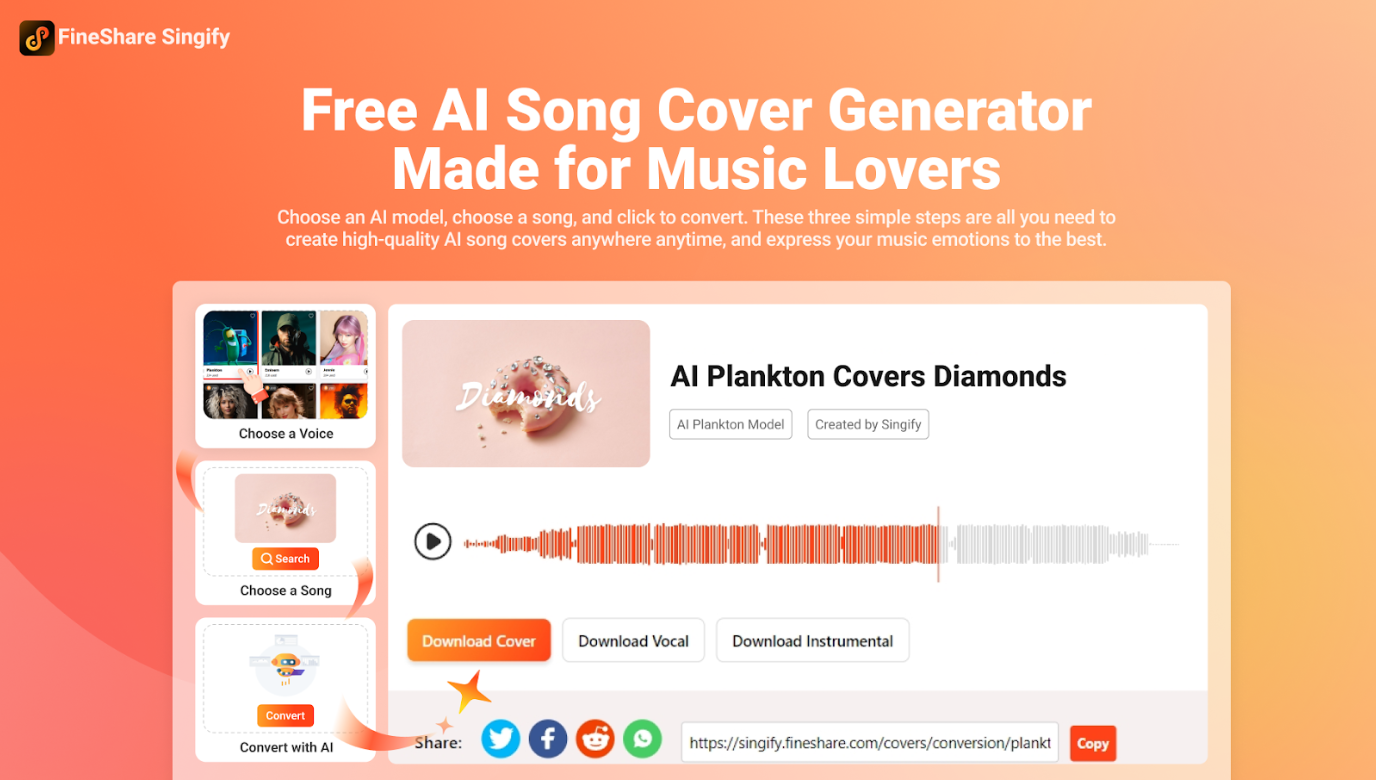 You can create AI song covers with FineShare Singify for free online. Its advanced AI technology helps you create amazing music works out of your favorite songs.
Including the voice models of popular singers, rappers, and characters, FineShare Singify offers a library of over 100 AI voice models. It is possible for users to make AI song covers by selecting their preferred voice model, adding a song, and generating one. With the tool, users can experiment with different vocals to create unique musical experiences and spark creativity and passion for music creation.
Compatibility
FineShare Singify works on Android, iOS, Windows, Mac, Linux, Chrome, Edge, and other mainstream browsers.
Here are some of the best features of FineShare Singify:
#1. Library of Vivid and Realistic Voice Models
With FineShare Singify, you can choose from more than 100 voice models, singers, rappers, celebrities, characters, etc, you can choose any voice you like. What's more, these voice models are almost indistinguishable from archetypes due to their realistic effects.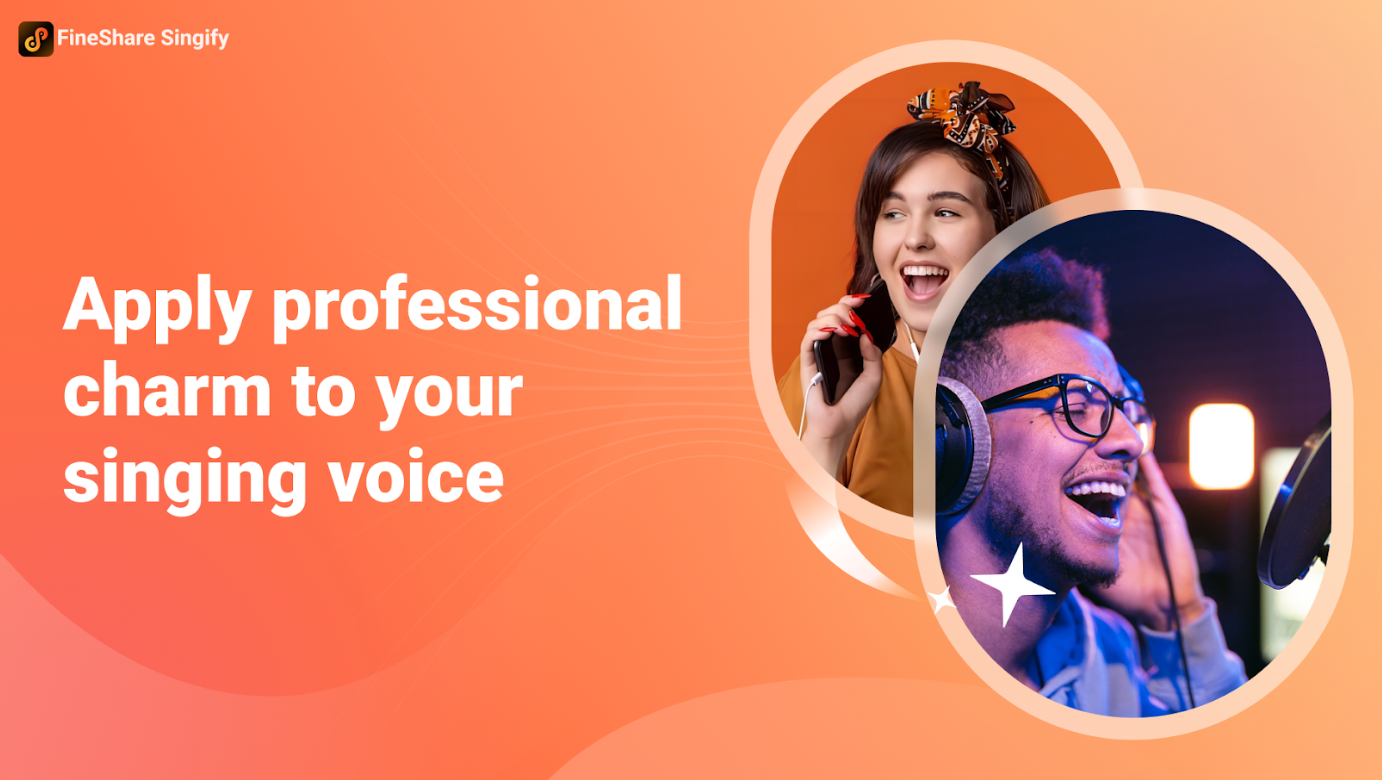 #2. Updates and expansions on a regular basis
With FineShare Singify, new voice models will be added regularly to provide a more diverse selection. No matter what music types you prefer, there will be endless motivation for creating music with FineShare Singify.
#3. Music Assistant for Long-term Usage
With FineShare Singify, anyone can create their own music by using the free AI song cover feature. The possibilities for making your own music are endless for music lovers.
The co-founder of FineShare, Jared Dun said:"FineShare Singify opens a whole new world of music creation." With this program, amateurs and professionals can easily explore the unlimited possibilities of music. It's time to embark on the music journey brought to you by FineShare Singify! "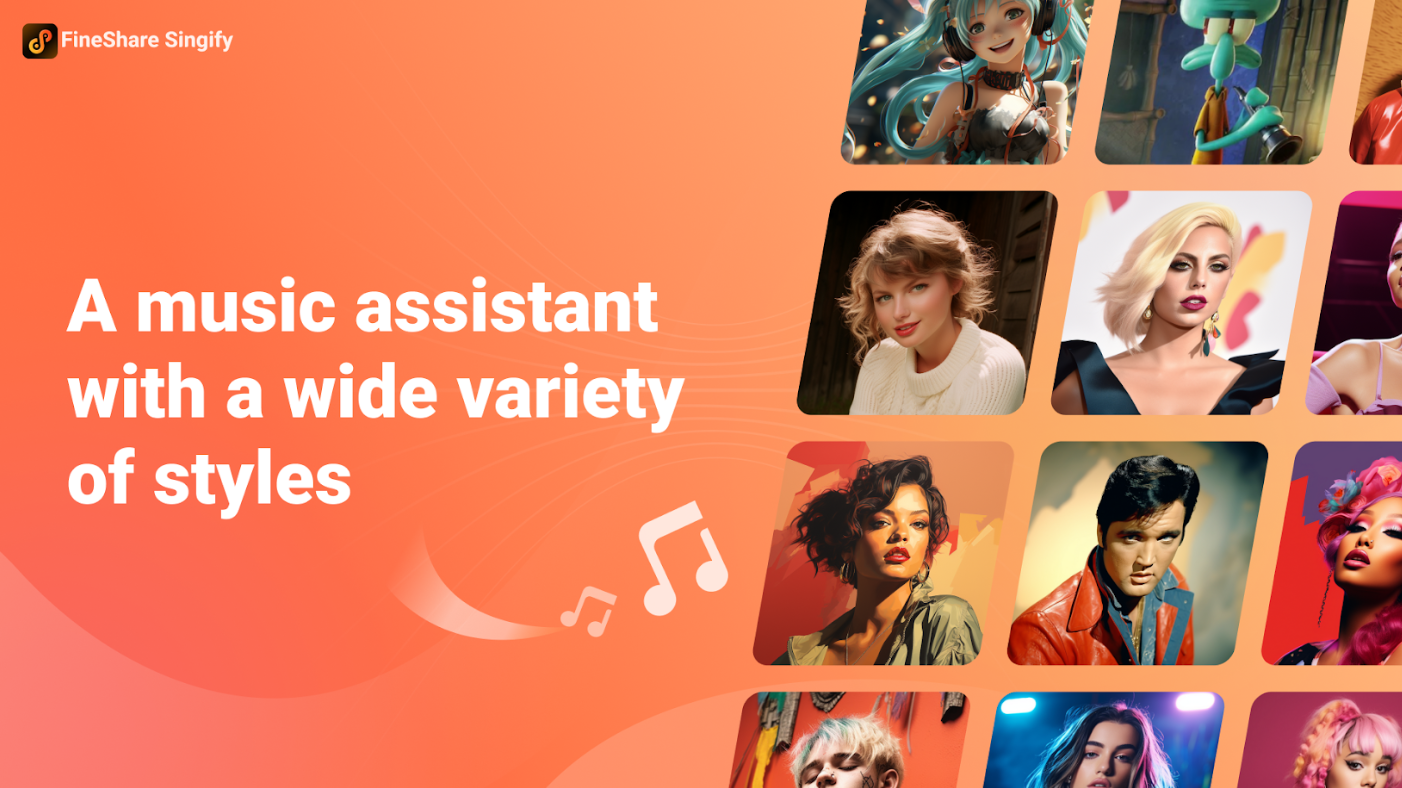 #4. AI Machine Learning:
Anyone can create a realistic effect that is close to professional singing skills, even a beginner can get personalized masterpieces with ease.
#5. Song search:
You can search for the song you want to make song covers of, and start creation with one click within the app for any song, regardless of the level of difficulty.
#6. Audio file upload:
You are also able to upload an audio file, and it will be automatically converted to the voice of your choice.
#7. Real-time recording:
If you'd like to make your music creation more unique, you can even record your own voice and it into song covers by using the built-in record function.
Music Creators:

Enhance your music with AI by covering your own works or injecting inspiration into them.

Music Lovers:

Sing your favorite songs with your own voice resources, making your voice sound like a professional.

Content Creators:

Provide you with opportunities to explore music through contrast and share your work on YouTube or TikTok.

Singer Fans:

Create unique covers for your favorite artists and experiment with different combinations of music.
How to Make An AI Cover Song Quickly
Your favorite vocals will be incorporated into AI songs in just three steps.
Choose the voice model

Add the song

Click to create song cover
FineShare is an intelligent software company committed to providing individuals and businesses with innovative solutions. FineShare's mission is to help people create and share inspiring content on any platform and device. Ignite creativity, build better connections, and embark on a shared journey of delightful digital experiences with FineShare!
Conclusion
So, that's all we have for you about FineShare Singify. We hope that you liked this AI tool. In case you have any doubts regarding this AI tool, comment below and let us know.