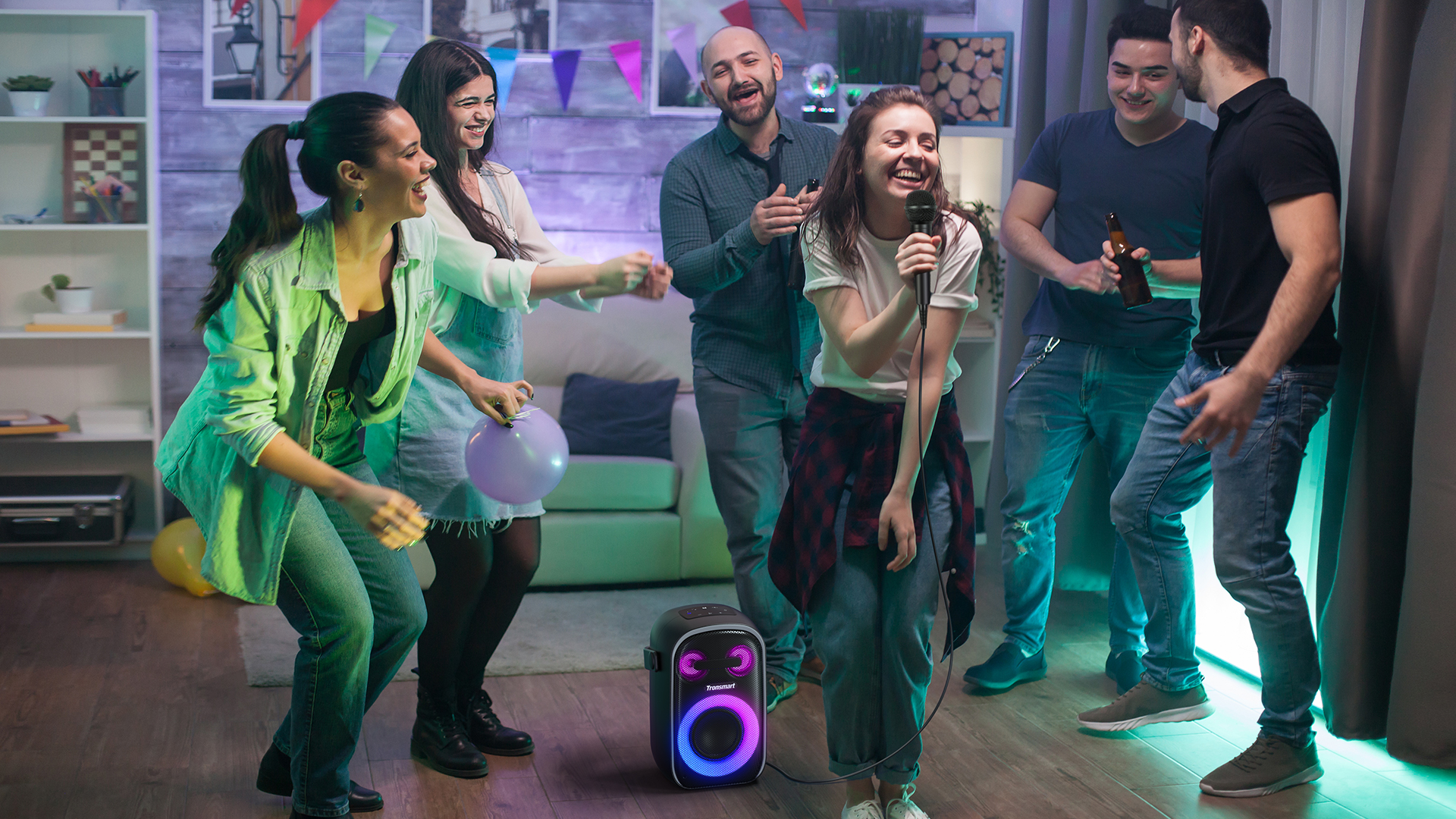 Celebrate the New Year in style with Tronsmart's Halo Series Party Speaker. This revolutionary system offers a powerful audio experience accompanied by eye-catching, vibrant lighting effects. Comprised of the Halo 100 and Halo 110 Speakers, this is the first karaoke series product from Tronsmart. It was created to provide fun and entertaining experiences through powerful sound quality and appealing design.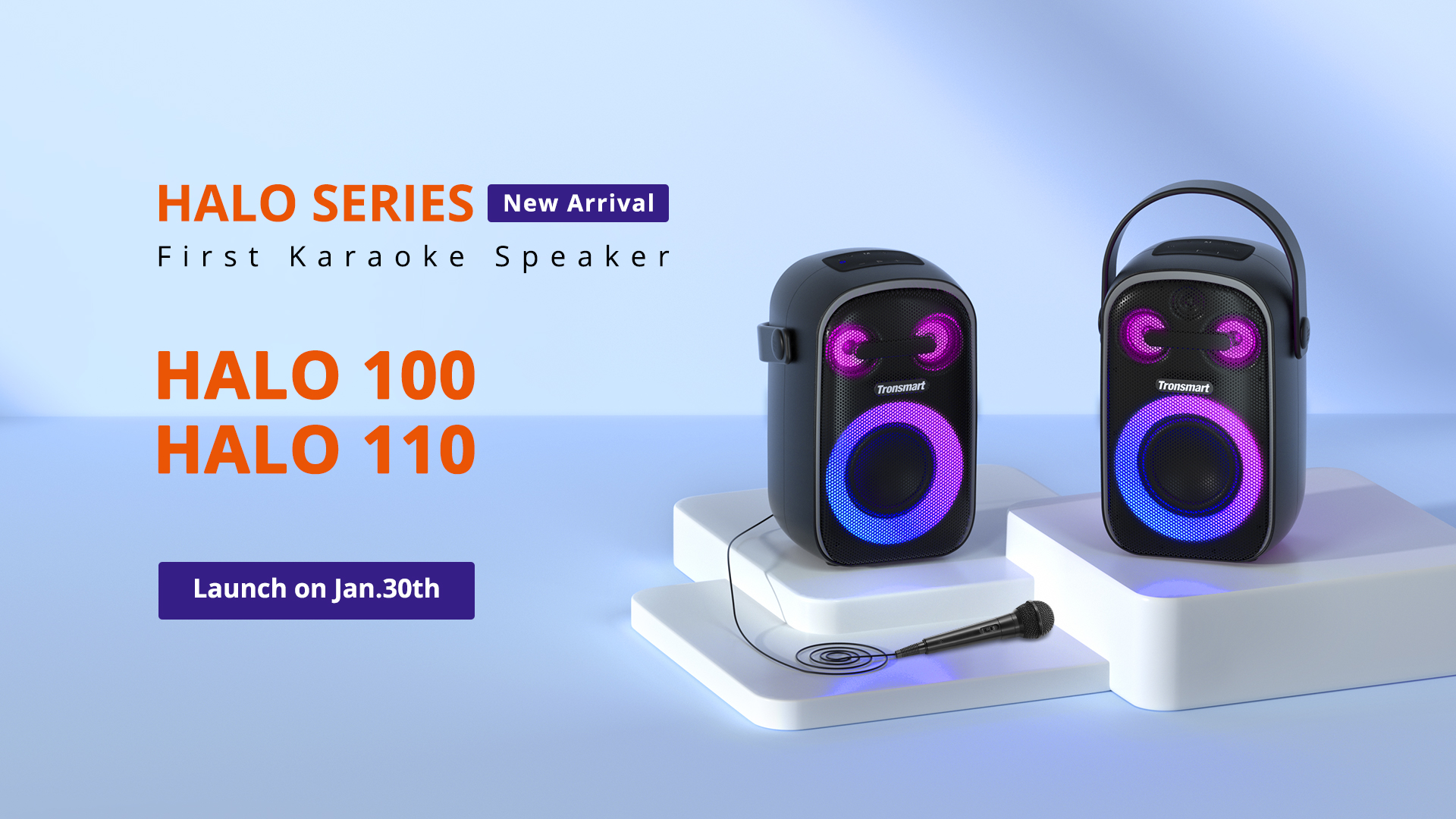 Halo 100
"You can throw the greatest New Year's part of all time with the Halo series," said Eric Cheng. "Wherever you want to party, Halo 100 can be there with you, delivering amazing sound and hours of fun."
New Year's revelers and anyone else who likes to have a good time will enjoy the Halo 100's three-way sound system, which features a woofer for enhanced bass and two mid tweeters and one tweeter for clear treble. Halo 100 delivers extraordinary clarity in audio. Partiers can dance while experiencing a variety of splendid lighting effects, with the ability to switch between five lighting modes and a beat-driven light option.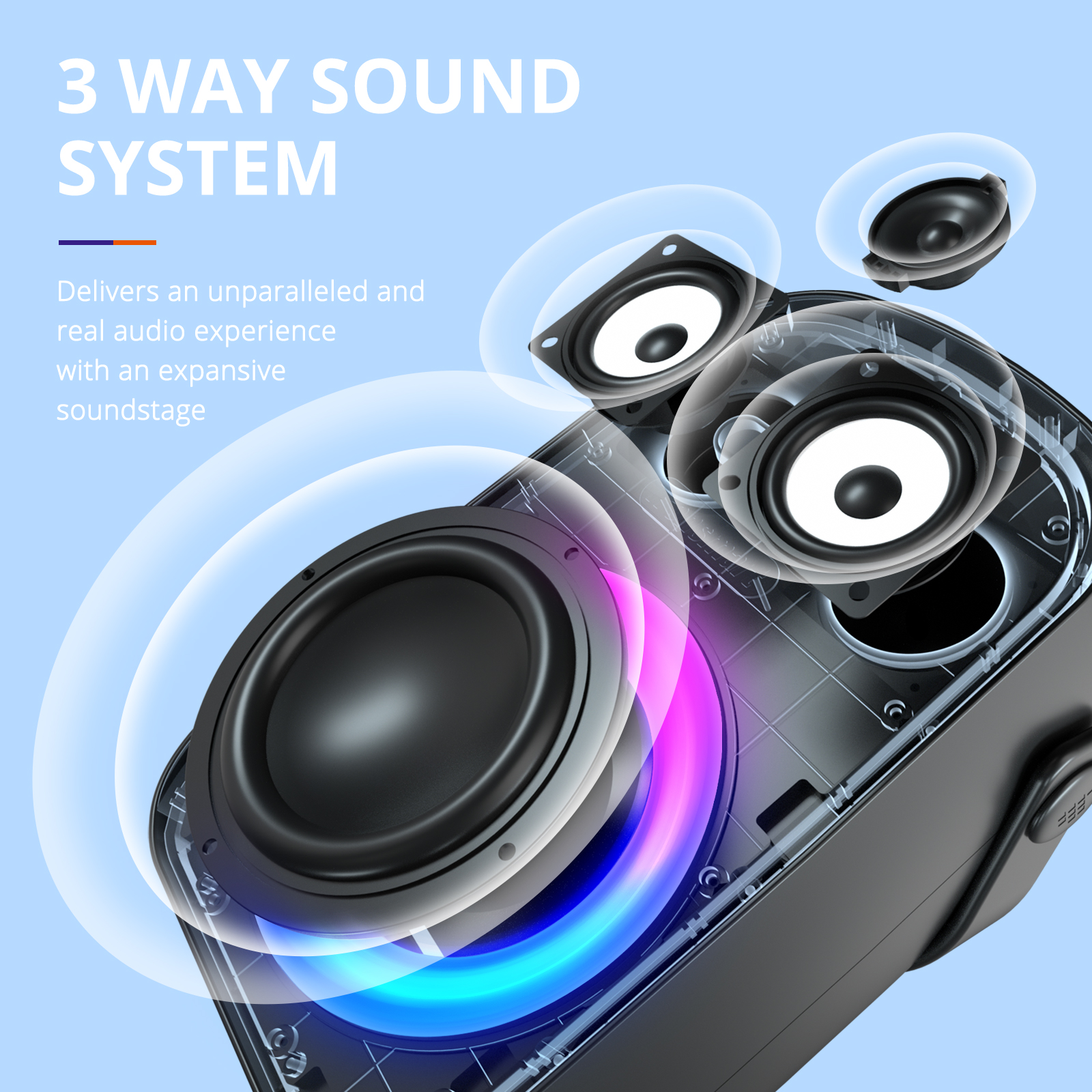 The Halo 100's ultra-portability lets you take the party anywhere they want. A built-in fabric handle makes it easy to carry. With its 18-hour Playtime, Halo 100 will keep the New Year party going on well! It's easy to keep phone charged while partying by link it with the built-in power bank.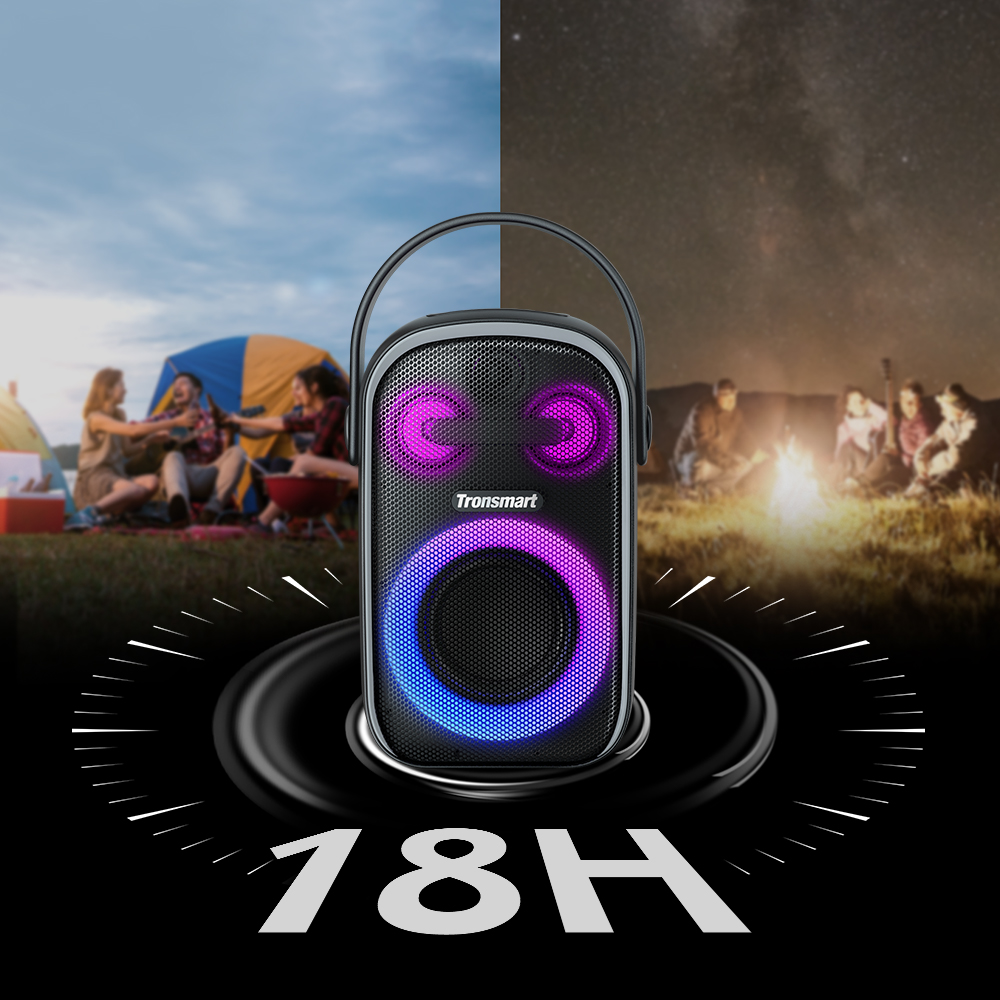 Enhance the experience even further by connecting two Halo 100 speakers for even bigger and bolder sounds, as well as personalizing audio effects through the Tronsmart App. It has dual audio modes, allowing connecting two devices simultaneously and switch between playlists easily.
Pool parties will be the rage with waterproof Halo series. The speakers feature an IPX6 rating, making it suitable for use at the beach or pool without worrying about getting it wet. Whether someone is hosting a small gathering or a large event to celebrate the New Year, the Tronsmart Halo 100 will provide an entertaining and unforgettable audio experience.
The Halo 100 is available for £89.99 on Amaozn UK, €99.99 on Amazon ES and Amazon DE now. For Amazon US, it will be available in February. More details can be found on Tronsmart's Official Store.
Halo 110
Also introducing Halo 100's brother, Halo 110, comes with a wired microphone, turning any room into the ultimate karaoke party. 60W sound can support more mundane but still important public speaking tasks that provide a high-quality audio experience. In addition, the Halo 110 features a vibrant light show for added visual excitement.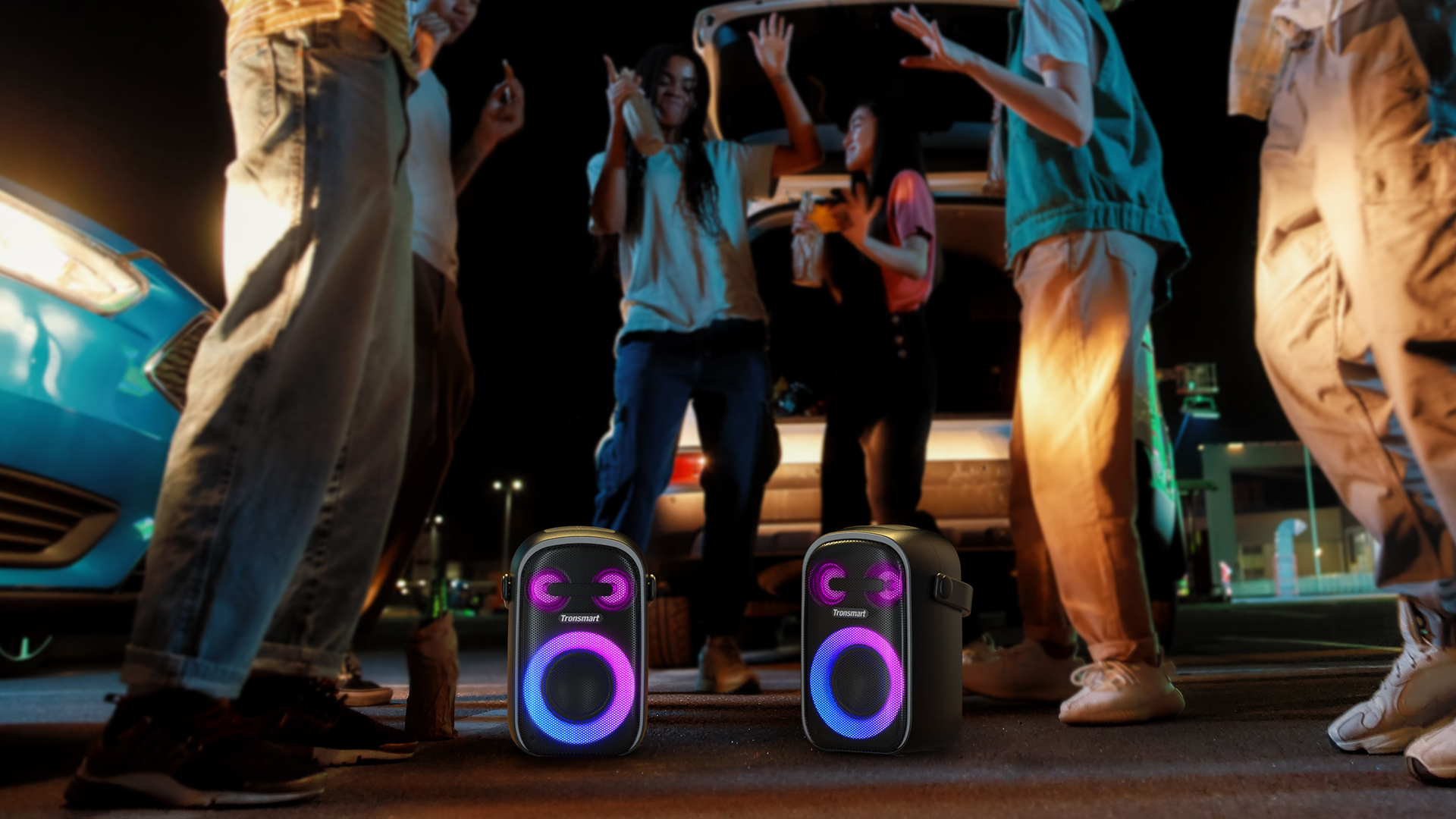 Like the Halo 100, the Halo 110 is portable, with a playtime of up to 18 hours, allowing for extended use without frequent charging. Connect two devices simultaneously with the dual audio modes, allowing partygoers to easily switch between their favorite playlists, also customize equalizers through the Tronsmart App.
The Halo 110 will be available in select retailers starting in February. For more information, please visit the Tronsmart website.