We rely heavily on instant messaging platforms like Facebook Messenger to connect with our loved ones. It runs smoothly on iPhones, but occasionally, you may have to deal with problems. Several iPhone 15 users have complained about the Facebook Messenger app crashing issue.
While the most likely reason for the iPhone's Facebook Messenger crashing problem is low resources, various other factors can also trigger this problem, such as bad internet connectivity, software glitches, or a corrupted app cache. If the problem has occurred after a recent update, the update probably contains unforeseen bugs, causing conflicts with Facebook Messenger.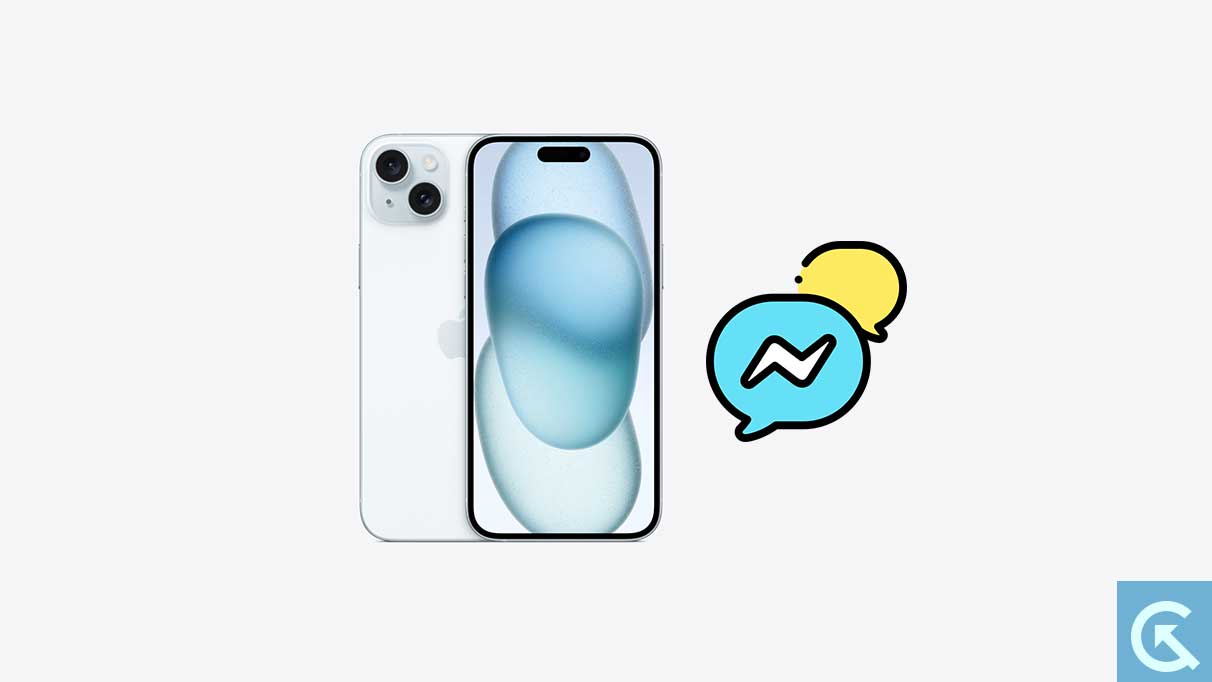 You wouldn't be expecting problems on your latest iPhone 15, but the reality is that they can't be avoided. There's no need to panic if Facebook Messenger repeatedly crashes on your iPhone. You need to perform a few troubleshooting steps to resolve the crashing problem.
Facebook Messenger Crashing on iPhone 15? Here's How to Fix It
We have curated a list of effective solutions to fix the Facebook Messenger crashing issue on the iPhone 15 series. Try the solutions in chronological order until the problem is fixed. Happy troubleshooting!
Before I take you through the solution, you must ensure that your internet connection is running perfectly fine. It should be stable and decent. You can run internet speed tests to check the consistency of your connection.
1. Close Running Apps and Relaunch Messenger
The Messenger app might crash if your iPhone has a lot of background processes. They may be consuming most of the resources, leading to app crashes. Although the software smartly manages the available resources, such problems can occur.
Close unnecessary apps running in the background and relaunch Facebook Messenger.
To close running apps on iPhones, swipe up from the bottom of your iPhone screen and pause in the middle to open App Switcher. You can now see a preview of all apps running on the device. To remove an app, swipe it up. Also, remove the Messenger app if it is there.
Launch the Messenger app after removing the background apps to check if the crashing problem has been fixed. If it persists, try the next solution.
2. Restart Your iPhone
Restarting your iPhone clears temporary memory and refreshes apps. It also resolves glitches that could trigger the crashing issues with Facebook Messenger. It's a way to resolve app crashing problems on any device.
How to restart your iPhone 15:
Press and hold the power button until the slider appears.
Drag the slider to turn off the device.
Wait for 2-3 minutes.
Press and hold the power button until the Apple logo shows up on your screen.
After your iPhone 15 boots up, connect your device to the internet and launch Facebook Messenger to check if the issue is resolved.
3. Check Your iPhone Storage
If your iPhone 15 is running very low on storage, it can face lagging and app crashing issues. When the device does not have sufficient storage, some functions won't operate normally, causing problems with other apps. My strong recommendation here would be to never keep your iPhone's storage filled up.
To check the available storage on your iPhone, go to Settings > General > iPhone Storage. If your iPhone's storage is almost filled up, check out these ways to free up some storage.
Backup photos & videos: You can easily back up your photos and videos from iPhone to iCloud. You can delete the backup photos to save some storage.
Optimize iPhone storage: The iPhone 15 models have an Optimize iPhone Storage feature that stores smaller photo files on the device to save storage. The original files are backed up on iCloud, which you can download them as needed.
Remove unnecessary media: You should remove unnecessary photos and videos from the device.
Delete unused apps: Apps can consume a lot of storage. If you have unnecessary apps on your device, uninstall them.
Backup to an external storage: If you don't want to lose your photos, videos, and other important files, move them to an external storage.
4. Offload the App
If the Facebook Messenger app is still crashing on your iPhone 15, it could be a result of a corrupted app cache. Apps on your device store cache to improve the app performance. But, if the cache gets corrupted, it can cause app launch failure or crash, among other issues.
Clear the cache for the Facebook Messenger app on your iPhone 15 and see if it resolves the problem.
Here are the steps involved in the process:
On your iPhone, go to the Settings app.
Scroll down to General and tap on it.
Select iPhone Storage.
You'll see an exhaustive list of apps on your phone. Find Messenger and tap on it.
Click Offload App.
Launch the Messenger app and connect with your friends and families. If it's still crashing, you need to try more solutions.
5. Update Facebook Messenger
Facebook Messenger for iPhones is regularly updated to improve the app experience, add new features, and fix known bugs. If it has a bug causing the app to crash, updating the software should resolve the problem.
How to update apps on iPhone:
Launch the App Store on your iPhone.
Tap on your Apple profile.
Click Update All to install all pending app updates. If you just want to update the Messenger app, click the Update button next to Messenger.
To quickly go to the update section in the App Store, hold the App Store icon on the home screen and select Updates from the quick menu options.
After updating Facebook Messenger, restart your iPhone once before launching the app.
6. Check for iOS Updates
If your iPhone has a software bug conflicting with the Messenger app, the app may crash or won't launch. If so, Apple developers might be looking into it and should release a fix in the form of a software update.
In addition to bug fixing, the update may also include improvements and new features.
To update your iPhone, launch the Settings app, tap on General, and click Software Update. Download and install pending updates (if available).
If there are no updates for your iPhone, skip to the next solution.
7. Uninstall and Reinstall the App
Uninstalling and reinstalling the Messenger app on your iPhone is an effective approach to fix the crashing problem.
Reinstalling the app will remove the existing installation, along with corrupted files that could be triggering the error, with a fresh installation.
Here are the required steps:
Tap and hold the Messenger icon on the home screen.
Choose Remove App from the quick menu options.
Click Delete App to remove the app from your iPhone.
Launch the App Store and then search for the Messenger app.
Click Get to install the app.
After reinstalling the Messenger app, launch it and sign into your Facebook credentials.
8. Contact Facebook Support
I can understand your frustration if you have tried the above solutions but have not succeeded. Reach out to Facebook support to get further help. While waiting for the officials' response, use Messenger on your Mac or iPad to stay connected with your friends or family.
Wrapping It Up
App crashing issues are frustrating, especially if it is happening on a new device. But there's no need to panic, as restarting the device can quickly resolve the app crashing problem. If the issue persists, you would want to test other solutions from this guide, such as cleaning up your iPhone storage, clearing the app cache, updating your iPhone, and reinstalling the app.
We hope one of the solutions from this guide helped you fix Facebook Messenger crashing on the iPhone 15 series. If you need any help, contact us via the comment section.