GPS is a feature that came into existence with an idea to keep track of the location. However, this can be troublesome sometimes. Yes, location services are really helpful when we consider using a map-related application, weather application, food delivery, or a cab booking application. At the same time, though, it can be pretty inconvenient as it might feel like someone is keeping an eye on you. Modern parents actually do that as nowadays; there are apps that allow a parent to see where his or her kid is at. Now, if the kid is not mature enough to handle the word, then surely, this is a must-have feature. But what if it is a teenager trying to explore the world. In that case, this can be oppressive. Moreover, there is news about cyber tracing everywhere, so what if somebody is keeping track of your every movement for ulterior motives.
So yes, the GPS is helpful, but it can also prove to be very unwelcome at times. So what if there was a way to manipulate the GPS location of your device to fool someone who is trying to keep track of you? Well, fortunately, there are ways for both an Android user or an iOS user to do so. However, this is not a simple tap or click process and will definitely take some tinkering.
The GPS in your device works in a way such that it can represent the exact location as accurately as possible. It records the longitude and latitude location of the device, a record that information, and relay it over to the apps requesting the location information through the device's operating system(OS).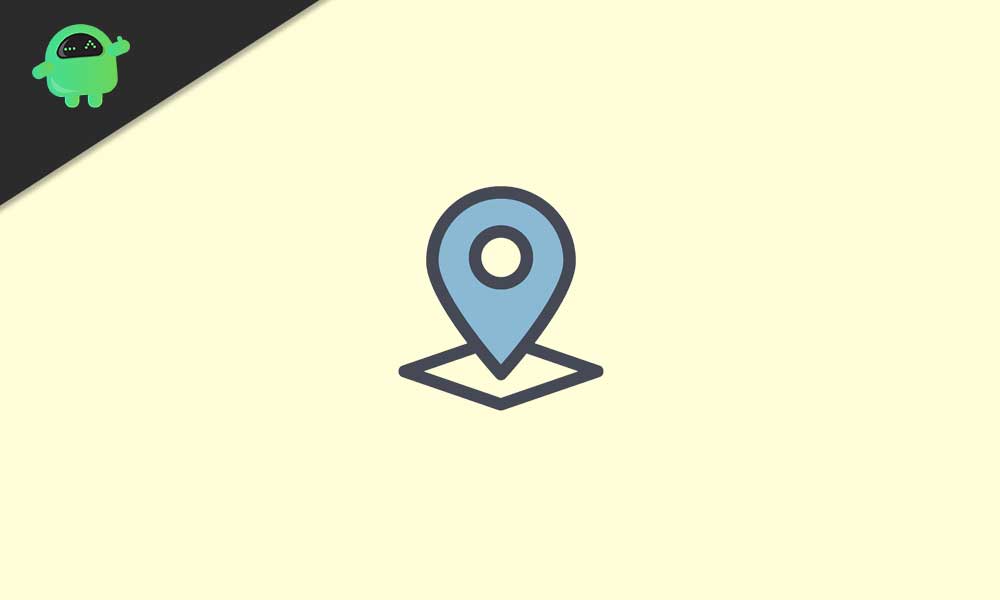 Faking GPS on an Android smartphone:
Head over to the Google Play Store and install the app named Fake GPS location-GPS joystick.
[googleplay url="https://play.google.com/store/apps/details?id=com.theappninjas.fakegpsjoystick&hl=en_IN"]
Open the app and tap on Select an option to get started. Then Tap on Set location.
Next, you will see an option that says Click here to open the map. This will open the map so that you can select any position on it to set as your fake default location. The latitude and longitude of the position that you selected will appear in the GPS joystick.
Tap on start, and you will see a prompt asking for draw permissions. It will take you to your phone's settings where you need to turn the toggle on for draw over other apps for GPS joystick.
Then go back to the app and tap on start again. Now you will see a prompt asking you to enable mock location.
To enable a mock location, you need to change the developer options of your device. For that, go to settings > About > Tap on build number 7 times > A message will pop up saying you are now a developer.
Go back to phone settings and look for developer options. In the developer options, you will see an option that says Select mock location app. Tap on it and select GPS joystick.
Go to Fake GPS location- GPS joystick and tap on start. This will do the trick for an Android user.
Faking GPS on an iPhone:
The process on the iPhone is a bit more different as a simple app cannot do the job. Plus you also need a computer for this.
Connect your iPhone to your PC via the lightning port and install iTools on your computer.
iTools is an application that enables you to fake your location. So open and click on the Virtual location button.
It opens up the map. At the top, type in the location to which you want your device to point and press Enter.
There you will see an option that says Move here, and your fake location will be set. You can tap on the map again to change your preferred location.
Now exit iTools and simply disconnect your iPhone from your PC.
A prompt may pop up on your iPhone, asking for permission to stop location simulation. Be sure to select No when that happens.
So yes, you can fake your location services irrespective of the device or the OS you are using. However, rather than going through these processes, one can simply disable GPS directly if you don't need to fake your location to anybody. For android users, go to settings > connections/security(depending upon your UI) > location. Turn the toggle off for location here. For iPhone users, go to settings > privacy > location services and then turn the toggle off. This will completely turn off GPS, though, and you will have to turn it on again if you want to use an app that requires your actual location information.