Sometimes, we accidentally delete crucial data or files from our Android device and scratch our heads, thinking about how to recover that files. Well, don't worry! Today, we will tell you about an amazing tool, i.e., iToolab RecoverGo (Android). This tool will help you recover your lost data on Android devices without losing their quality.
iToolab RecoverGo (Android) can easily recover all types of deleted data, including contacts, messages, and photos, for your Android phone, regardless of the type of data you lost. This software can also be used to retrieve deleted WhatsApp and WhatsApp Business messages, call history, and media files.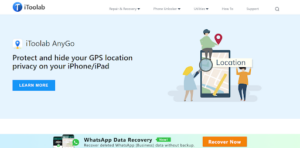 Why We Need iToolab RecoverGo (Android)?
For Android users, data recovery has always been an issue. There are numerous solutions when it comes to finding the best recovery software. But, iToolab RecoverGo (Android) is the perfect solution for them because:
It will help you recover accidental deletion of files.

Fix system crash issue.

Recover your device from water damage.

If you have forgotten your device password, you can easily recover that using this software.

Jailbreak or ROM flashing
What Are The Best Feature That iToolab RecoverGo (Android) Offers?
So, here is some best feature that iToolab RecoverGo (Android) offer. Therefore, check if it meets the requirement that you need:
#1. Save Your Android Data in Any Scenarios
You may run into several problems, such as forgetting your Android password, getting stuck on your screen, or accidentally deleting your data. RecoverGo (Android) can even retrieve your data from a broken phone.
#2. Restore Deleted Files From Internal Memory And SD Card
RecoverGo (Android) will scan both internal memory and SD cards for deleted files. It helps when we delete files without knowing where they are. Using this feature, you will be able to recover all your deleted data easily.
#3. Preview And Selectively Restore Data
It is possible to selectively recover some of the data on your Android phone, including photos, videos, music, contacts, and contacts lists, with RecoverGo (Android). It is a fast and effective method.
#4. No Technical Expertise Required
All your deleted Android data can be recovered in just three steps. The process is 100% safe and doesn't require rooting your phone.
#5. Recover Deleted WhatsApp (Business) Data, No Backup Required
Can't remember the last time you backed up your WhatsApp/WhatsApp Business message? Use RecoverGo (Android). It will create an HTML file of all the restored data that can be exported.
How to Recover Permanently Deleted Photos from Android
To recover permanently deleted photos from Android devices, you just need to follow some simple steps that are mentioned as follows:
Download the

iToolab RecoverGo (Android)

and install it on your device.

Then, launch the tool and select "

Recover Deleted Data from Device

."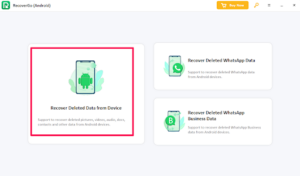 3.Your device will be detected by RecoverGo, and you will see the following screen. You can browse the files you want to restore and hit "Scan."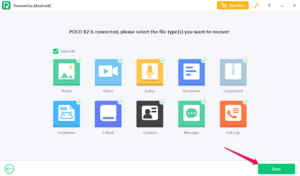 4.Using the USB cable, connect your device to your computer. To enter USB debugging mode, follow the instructions on the interface after a successful connection.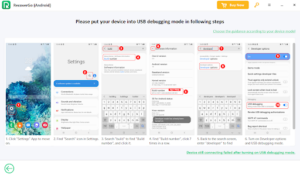 5.After you finish scanning your Android phone, the tool will attempt to recover deleted pictures and videos on your lost Android phone. Depending on several factors, this process may take a while.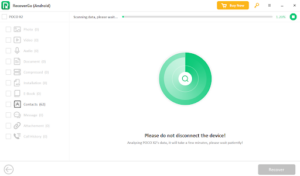 6.After the tool has successfully scanned the device, it will display all the lost data. To save them onto your computer, you can click on the Recover button after checking the data one by one.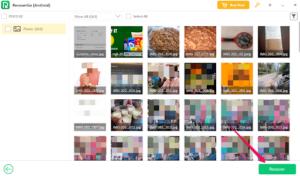 So, now you can easily recover your deleted images from an android device using the iToolab RecoverGo (Android). Meanwhile, in case you want to recover videos, then make sure to read the dedicated guide on how to recover deleted videos from an Android device.
Can I Recover Deleted Text Messages Android?
You can recover any text messages you have deleted before using the iToolab RecoverGo. Well, not only that, but you can also use this software for broken Android data recovery, which is pretty amazing.
So, that's all on iToolab RecoverGo (Android). We hope that you find this troubleshooting guide helpful. Furthermore, in case you have any doubt, make sure to ping us in the comment section.