The February 2022 cumulative update for Windows 10 is available for the general public. The recent Windows update includes improvements for both security and non-security features. This patch is going to be especially useful for those who have skipped the latest optional updates.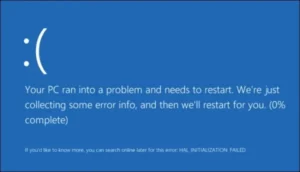 Still, the release is relatively light compared to that of January. The February update does not carry urgent patches, so admins can take their time to solve the Windows 10 patch problems. Also, take a break to test how the IT infrastructure of your organization, including apps, server and desktop OS builds, would handle the Microsoft update changes.
What's Up?
With the Windows update for February 2022, Microsoft introduces fixes for 48 general vulnerabilities. There is good news for those who had Microsoft Edge not working on Windows 10 for some reason – 22 fixes for Edge are included. Still, the patch is not that large and does not include any critical security improvements.
In particular, the release notes inform that Microsoft worked on:
16 remote code execution vulnerabilities

16 elevations of privilege vulnerabilities

Information disclosure vulnerabilities

5 Denial of Service (DoS) vulnerabilities
The servicing stack quality improvements are also added to the Patch Tuesday update, as Microsoft states. The Windows Update installation component would be improved to ensure a reliable and robust servicing stack.
With the February update, Microsoft fixed some bugs, such as an issue of Bluetooth devices refusing to function properly after you use a broken Bluetooth device on Windows 10.
Additionally, multiple bug fixes can be good news for enterprises. For instance, issues with Active Directory Federation Services (AD FS) working improperly were patched. Another trouble with the Remote Desktop screen not responding after you use Advanced Video Coding was also solved.
As for the features introduced, the February 2022 update added the "Sync Your Settings" functionality. With that functionality, Windows 10 users can quickly transfer their applications and settings to Windows 11. Moreover, by its mechanics, "Sync Your Settings" can be used as a backup function because it saves the installed Windows applications to the user's Microsoft Account.
Those who use Microsoft virtualization software might want to back up their data, apps, and whole virtual environments more reliably. To keep the data of your virtual machines (VMs) safe, consider using the specialized Hyper-V Backup solution from NAKIVO. This agentless solution can create incremental app-aware backups of Hyper-V VMs with the backup data stored on-site, sent offsite or to the cloud. Automated backup, replication, and recovery workflows can be run on-demand or by schedule. Backing up your Hyper-V VMs regularly is a solid way to maintain the functionality and continuity of your organization's infrastructure. Whenever new Windows update issues arise after the installation, recovering the affected VMs from backups directly to the Hyper-V host and resuming production can take minutes.
Recent Windows Update Installation
To install the latest update on Windows 10:
Open the

Start Menu

.

Go to

Microsoft System Center

>

Software Center

.

Hit

Install All

at the top-right part of the window.

Wait

for the updates to download and install.

Restart

your machine.
After the successful update, the build number of your operating system advances. As usual, security updates do not cause OS version changes. For example, those who have the November 2021 Update get the Windows 10 Build 19044.1526. Those still remaining on 21H1 get the Build 19043.1526 after the February 2022 update installation. Despite the varieties in build revisions, both updated versions come with the same pack of fixes.
Known New Windows Update Issues
The newest Windows 10 update problems related to the OS and included platforms are highlighted by Microsoft each month. The February Update has more issues revealed than usual, so they are worth listing separately. Check the main issues related to the newest OS builds and relevant after the February 2022 Update:
Troubles with the access to the recently received emails with the use of Outlook search. According to Microsoft, this is not an Outlook integration error. The access difficulties happen only to emails stored locally – in OST or PST files. If you're using IMAP or POP accounts, keep this issue in mind. Microsoft 365 accounts are also falling under the issue.

The use of Remote Desktop to connect to Windows 10 machines in an untrusted domain may also lead to issues because connections might fail to authenticate. This happens due to smart card authentication problems. If you are getting the following critical message from Microsoft:
Your credentials did not work. The credentials that were used to connect to [device name] did not work. Please enter new credentials.
check this Known Issue Roll-back released by Microsoft.
With the February 2022 update, you can see the Windows Update error 80070246 when you install KB5010342 on the 21H2 OS version. The error message reads:
There were some problems installing updates, but we'll try again later. If you keep seeing this and want to search the web or contact support for information, this may help: (0x80070246).
The 0x800f0900 and 0x800f0988 error messages have also been reported to appear.
These were the known recent Windows update issues an admin might want to know about. In case you are using specific proprietary apps to support your IT infrastructure, consider testing updates on a sandbox VM with the OS update installed. To keep your data safe from possible issues, do regular backups.
Wrapping Up
The February 2022 update for Windows does not carry critical patches, though has both security and non-security fixes. The Windows 10 cumulative update 1607 is useful for those who haven't installed optional updates since November 2021 yet. Microsoft worked on 48 vulnerabilities in code extension, elevations of privilege, information disclosure, Denial of Service (DoS), 22 fixes for Microsoft Edge and more.
Remember that updating your OS and apps means closing known security vulnerabilities and fixing performance issues. With the updated Windows you do not only get numerous past Microsoft update issues fixed but prevent exploiting breaches by hackers. Do not postpone updating your OS and applications, get your IT environment protected and functioning properly as quickly as possible.