As the much-awaited FIFA 21 video game has been released on October 6, 2020, by the Electronic Arts team, more & more interested FIFA lovers are trying to get into the game. While Windows users are getting multiple performance-related, gameplay-related, and graphics-related issues while launching or playing the FIFA 21 video game. So, if in case, you're one of them, you can check out the FIFA 21 PC Optimization Guide | How To Run The Game At 60 FPS in this article.
Well, it's needless to say that most of the PC video games do come with plenty of bugs and stability issues than any other console platforms. Whereas even after getting multiple patch updates, some of the games become more buggy than before with the addition of a few newer bugs. It's considered that most of the low-end PC configuration may get affected with the higher graphics settings in the game menu which should be lowered to get optimum results.
FIFA 21 PC Optimization Guide | How To Run The Game At 60 FPS
First of all, you'll require to adjust or tweak in-game settings that can easily boost FPS count which will automatically improve the gameplay experience with fewer stutters, lags, and more.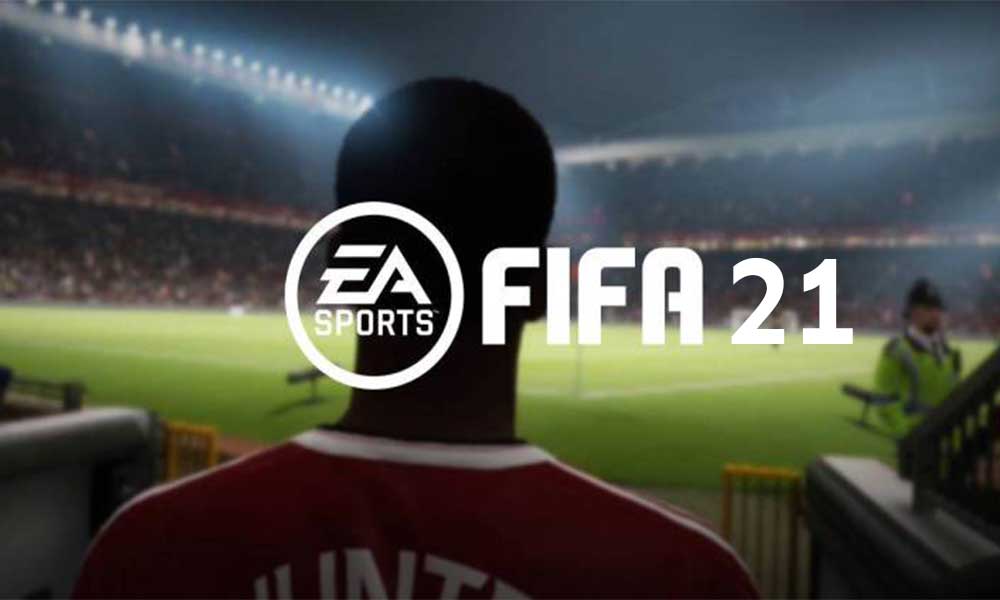 Make sure to set the Display Mode to Full Screen.
Set the Rendering Quality to Medium.
Choose MSAA Options – 2x.
Set the Frame Rate to 60 FPS.
However, if you're not getting the 60 FPS or near then try to lower the FPS limit to 30. However, it's always better to set the FPS limit to 60 from the in-game menu and adjust the rest of the options from the graphics driver application.
Launch the Nvidia Control Panel > Manage 3D Settings.
Go to Program Settings > Select FIFA 21.
Turn on 'Max FPS Limit' and set 30 FPS.
Additionally, you can reduce the Rendering Quality and Disable the MSAA from the in-game graphics options to optimize the FIFA 21 gameplay.
Some Other Teaks / Changes:
Disable Overlay Apps like Xbox Game Bar as well as the Game Mode on your Windows. Click on Start > Type Xbox Game Bar and click on it > Now, turn it off.
According to your PC/Laptop configuration, you can easily reduce the Hardware Accelerated GPU Scheduling. But make sure to enable it first from the Windows Settings (Win+I) > System > Display > Graphics settings > Turn on/off the 'Hardware-accelerated GPU scheduling' option.
Make sure to keep your Windows OS build always up-to-date. Press Windows + I shortcut to open up the Settings menu > Click on Update & Security > Check for updates. If available, just select Download and Install. Once done, restart your PC.
Also, ensure to keep your graphics drivers up-to-date. Click on Start > Type Device Manager and click on it from the search result > Click on Display adapters arrow icon to expand the list > Right-click on the dedicated GPU card and select Update driver > Click on Search automatically for driver update. If available, it'll automatically download and install the update and ask you to restart your computer to apply changes.
Open Nvidia Control Panel > Manage 3D Settings > Program Settings > Choose FIFA 21 and do some of the following changes in the options:

Set Maximum pre-rendered frames to 1.
Set Power Management Mode to Maximum.
Turn on Threaded Optimization.
Choose High Performance for the Texture Filtering Quality.
Turn on the Vertical Sync option. (Try to turn it off from the in-game settings)

Finally, keep in mind to clear some of the high CPU/Memory consuming background running programs from the Task Manager. Press Ctrl + Shift + Esc key shortcut to open up the Task Manager window > Head over to the Processes tab and check which apps or services are consuming higher memory or CPU usage (deep yellow color mark). Just click on those processes and select End Task one by one.
Once all done, make sure to restart your computer and then check for the FIFA 21 gaming performance.
That's it, guys. We assume you've found this guide very useful. For further queries, you can comment below.