Pokemon Scarlet and Violet is the newest Pokémon game for the Nintendo Switch. It was released in November 2022 by Nintendo and The Pokémon Company. Players can navigate the brand-new map of Paldea where there are a lot of new and interesting Pokemon. One is the Greninja, which you can get through Tera Raids in Pokemon Scarlet and Violet.
As you explore the massive open world of Paldea, you will see plenty of familiar faces and new ones. Poke Balls catch these Pokemon in the wild by battling them. You can also get a chance to collect rare Pokémon through Tera Raids, which are a special feature in the game. You will be able to unlock it only after you have completed the main story. So, let's find out how you can find Greninja Tera Raids in Pokemon Scarlet and Violet.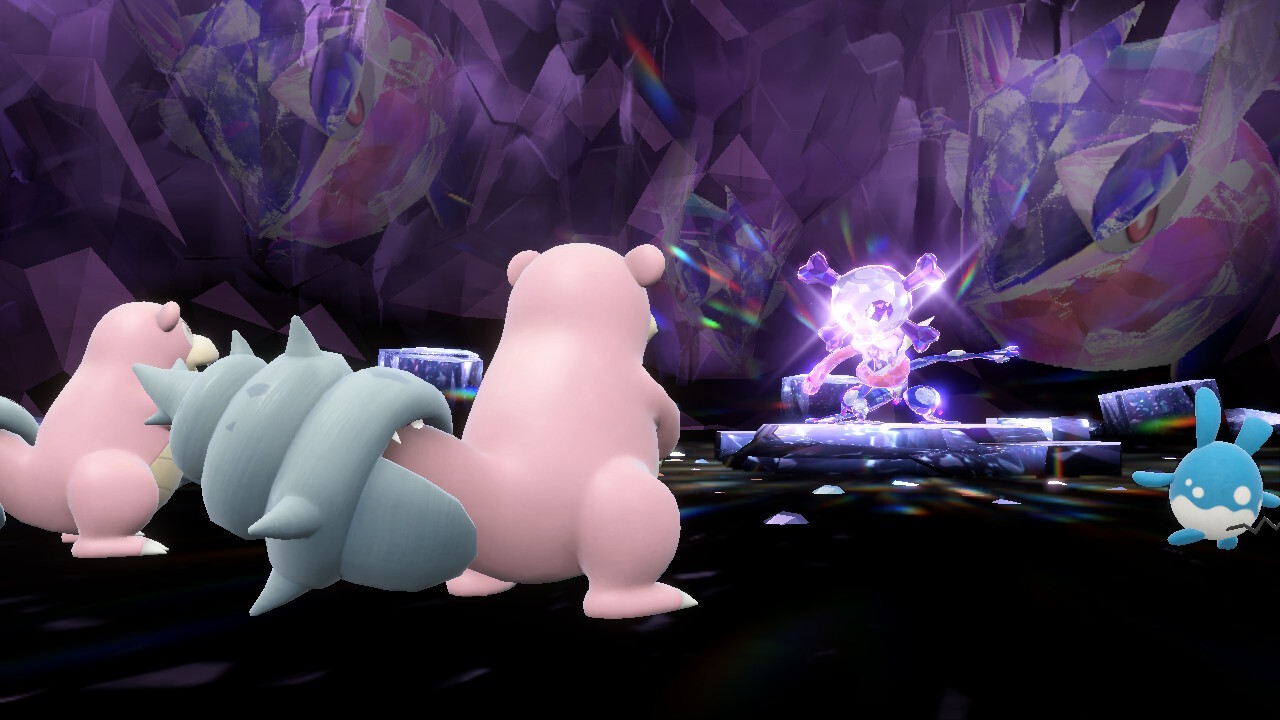 How to Get Greninja Tera Raids in Pokémon Scarlet and Violet
The devs at Pokemon Scarlet and Violet release new events every now and then to keep things interesting. These are seasonal in nature, meaning they are for a limited time. The most recent one is the Greninja Tera Raid Battle Event, where you will be able to catch some rare Pokemon.
In previous 7-star Tera Raid events, you can catch Charizard and Cinderace. And now, you can get the extremely rare Greninja, a Water and Dark Type Pokemon. Fans of the Pokemon franchise have been looking forward to it since its debut in Pokemon X and Y. It is finally available in Pokemon Scarlet and Violet through Tera Raids, so players can't wait to get their hands on Greninja.
The Greninja Tera Raids will run for two weekends, which gives players ample time to collect the Pokemon. The duration for the current event is from 27th January (Friday) 00.00 UTC to 29th January (Sunday) 23.59 UTC. Ensure you know how to complete the event, as you will only have another final chance next weekend. We will take you through the steps of where to find Greninja Tera Raids in Pokémon Scarlet and Violet.
How to Unlock Greninja 7-Star Tera Raid
You can check out the new events in your Poke Portal, where the event downloads are, and get the new Greninja Tera Raid update. Before playing a 7-star Tera Raid, you must unlock 6-star raids. So, make sure to unlock them to access the 7-star ones. They will be available for players who have completed all three storylines of Pokemon Scarlet and Violet. Also, it would be best if you had won the Academy Ace Tournament and several 5-Star and 6-Star Battles.
Once you have access to 7-Star Tera Raids, they will appear on your map, and you can check them out. After opening the map of Paldea, you can see the different Tera Raid locations. A different icon on each area of the map represents them. You need to look for the Poison Type Tera Raids, which have map symbols characterized by a pink glow. Black crystals with a white glow will appear around Paldea, the six and 7-star Tera Raids.
Alternatively, you can speed up things by being friends with a player who has already unlocked all the above steps. By getting an invite into their Pokemon world, you will be able to partake in their Tera Raids. All you need is a Link Code from the player. Once in their world, you can play for the Greninja 7-Star Tera Raid.
We hope this guide helped you to find Greninja Tera Raids in Pokémon Scarlet and Violet. Make sure to participate in the event quickly as it is for a limited time. This weekend and next, you will have to collect the coveted Greninja before time runs out.