In this guide, we've listed some methods that have helped many users fix Apple HomeKit not working remotely. In 2014, Apple Inc. launched a software named HomeKit (also known as Apple Home). This software allows its users (using the iPad OS or iOS) to communicate, configure, and control all the available smart home devices or appliances using an iPhone or iPad.
Everything was fine with Apple HomeKit. Until recently, when many users reported that it was not working when they were out of the house or using it remotely. When users were disconnected or out of range of their home, all of the devices in the HomeKit stopped responding.
It's like people in the house can easily access it, but when you are away from the house, it usually stops responding. Almost every HomeKit user is affected by this issue, which also frustrates some people who are totally dependent on it. If you are also facing this issue and wondering how to fix it, do not worry; we do have a proper guide for you.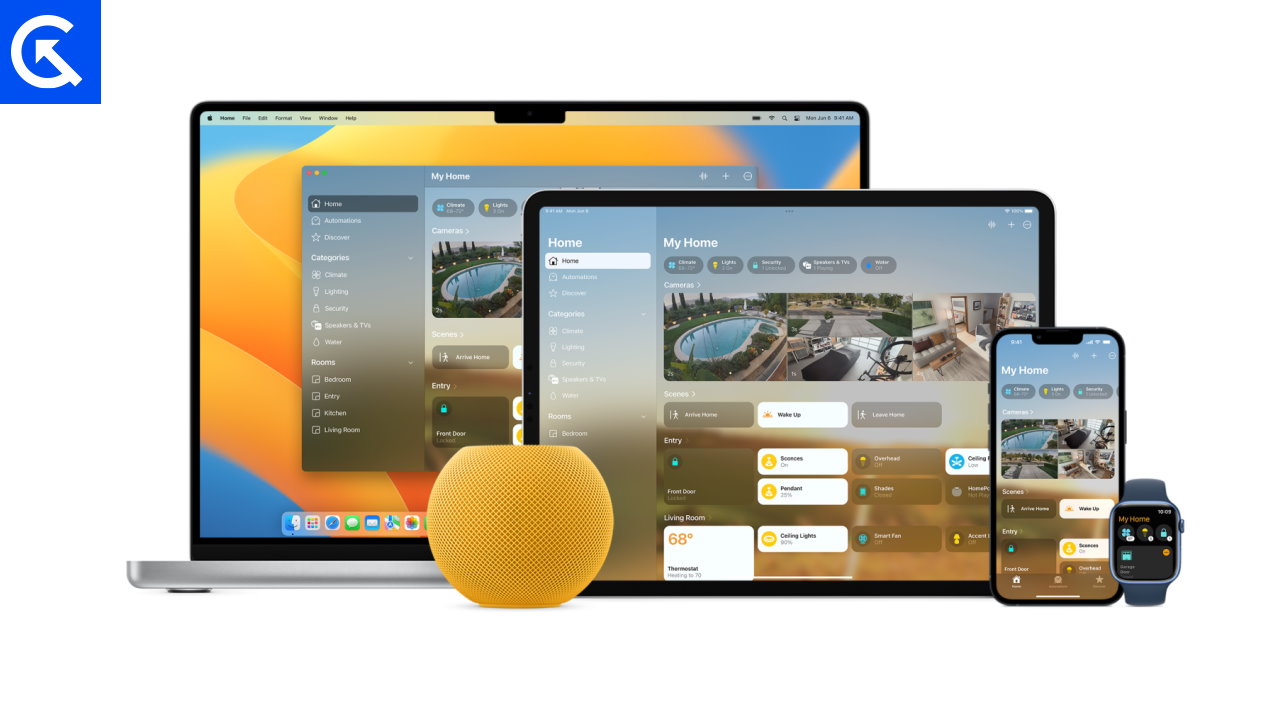 Fix: Apple HomeKit Not Working Remotely
Before we get started on methods to solve the issue of HomeKit not working remotely, you must have the following:
A decent Wi-Fi network will be essential for managing a smart home.
It is not recommended to use old routers that are outdated, as this will impact the working of HomeKit.
All your devices, like Apple devices, HomeKit hubs, and smart home products, are all running the latest firmware.
You must sign in with your correct Apple ID on your devices; otherwise, for sure, you will face some crucial issues.
Check that your devices are connected to the correct Wi-Fi network and that Bluetooth is turned on.
Assuming that all of the conditions are met, we will proceed to the steps for resolving the problem.
Method 1: Restart HomeKit
As the issue can just be somewhat technical, its better to restart Homekit devices such as your iPhone, iPad, Apple TV, Apple speakers etc. Once you restart make sure they all are connected to the same cloud account on which the Homekit operates on.
Method 2: Power cycle All Devices
There are certain cases where the Wifi or network is causing issues for Homekit to connect to other devices. This can be solved by simply power cycling all the devices but turning them off and then on again. This lies true for any devices which are connected to the internet, including your iPhone, iPad, laptop, and the Wifi router as well.
Once you power cycles the devices, it might take 1-2 hours for Homekit to register all devices again so you can operate them using the Homekit app on your iPhone or iPad.
Method 3: Enable Home Feature in iCloud
There might be a possibility the you accidentally turned off the Home feature in iCloud. This will deregister or make the currently connected devices as inactive, and you will face the issue of Apple HomeKit not working Remotely. To fix this, you need to make sure the feature is turned on in your iPhone's iCloud section. Heres how:
Open the settings app on yoru device and navigate to the iCloud section.
Now click on the iCloud section.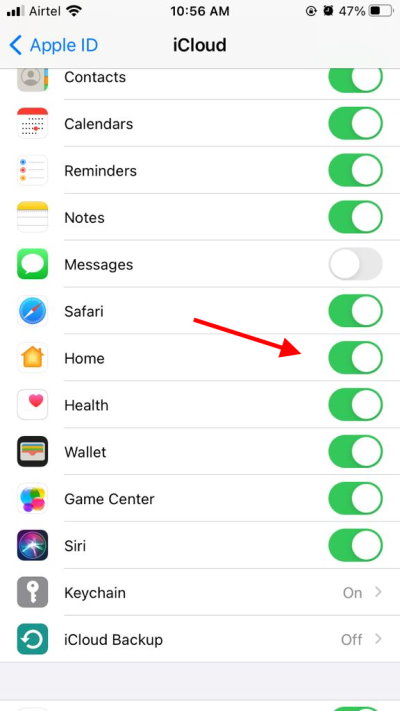 Here navigate to the Home section and make sure it is enabled.
You have to make sure all the devices have the home section enabled, including your iPhone, Apple TV, or other Apple devices, to operate seamlessly on your Apple Homekit app.
Method 4: Update Home App
Apple keeps on revamping the Homekit experience by adding new features and fixing any existing bugs. So make sure you update the Home app to the latest version, as it will fix most of the related issues automatically. Many users have expressed their issues over the Apple HomeKit Not Working Remotely problem, which was fixed after they updated the Home app to the latest version.
Method 5: Check Internet Services
Apple Homekit is a software as a service app and need an active internet connection to monitor and control your Home devices and appliances. It is important that you, along as your home devices, are connected to the internet. Often cases, you might turn off the home wifi which results in no internet to home appliances, and a result, you are not able to control them.
Method 6: Check Apple Homekit Servers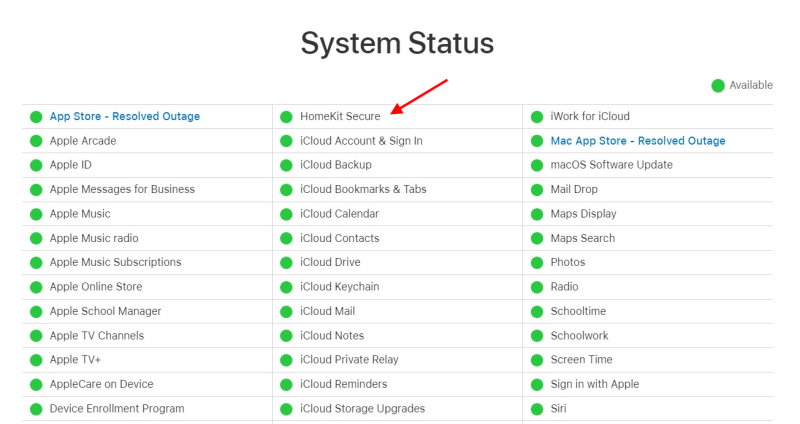 Although Apple hardly have any server-related issues, but there have been incidents in the past where users were not able to use their Homekit app and related services just because Apple servers were in maintenance mode.
If you constantly facing the issue, then please crosscheck weather Apple servers are working in your area from this link. If you find that the servers are on maintenance mode, then it's better to wait for 2-4 hours until the serves are live again.
Method 7: Troubleshoot iCloud Account
Many users were able to resolve this issue by just signing out of their accounts and signing back in. If you have multiple devices connected to your Homekit, then we recommend you to signout from them all and then sign in back again. This will fix the issue in most cases.
Open the Settings app on your device.
Click on your account name in the settings screen.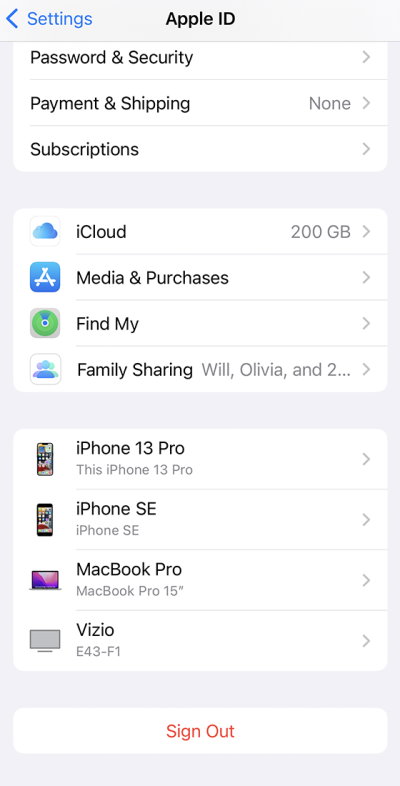 Scroll down until you reach the "Sign out" button.
Now, click Sign out and enter your iCloud password.
Next, click Next, and then Sign out.
Now you will be logged out from the device, and it's time to sign in again to resolve this issue.
Open the Settings app on your device.
Click on "Sign in to your iPhone" on the top of the settings menu.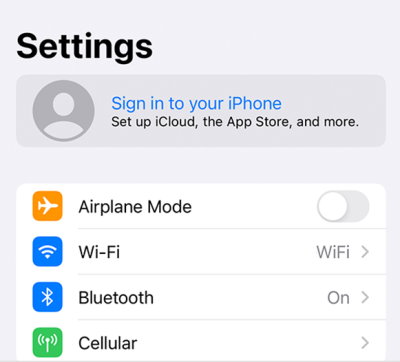 On the next screen, enter your iCloud credentials and click next.
Finally, your device should be logged in.
Note: Please keep in mind that the process of signing in and out may differ depending on the device you are using. The steps listed above are some general and fundamental steps to follow.
Now quickly head back to HomeKit and check whether your device has been enabled as a hub or not. This method has helped almost all HomeKit users until now, and it will help you also.
Method 8: Contact Apple Support
If the above method did not work for you, you should probably contact the Apple Support Team. There might be such cases that we cannot notice, but our support team can easily figure out and fix that issue, and your HomeKit will work normally.
To contact the support team, visit the official Apple support website and connect to the support team. Briefly describe the issue you are facing while using Apple HomeKit, and you are good to go. The support team will respond as soon as possible.
Conclusion
This brings us to the end of this guide for fixing the Apple HomeKit not working remotely issue. Please note that the issue is most likely to be just a technical glitch and can be solved if you restart the HomeKit and your Apple device. The above methods shall help you to troubleshoot and fix, but if not that its good idea to connect with Apple support and see help there.