Bless Unleashed is a brand-new MMORPG from Round8 Studios, and it's available now through NEOWIZ. Due to the fact that the game is FREE TO PLAY, it has grown in popularity. You may go on an adventure with a companion online, visiting many kingdoms and dungeons and fighting plenty of foes along the way. There's no way to do that if you're having problems with Bless Unleashed crashing, so we've put together this guide to acknowledge how to solve it.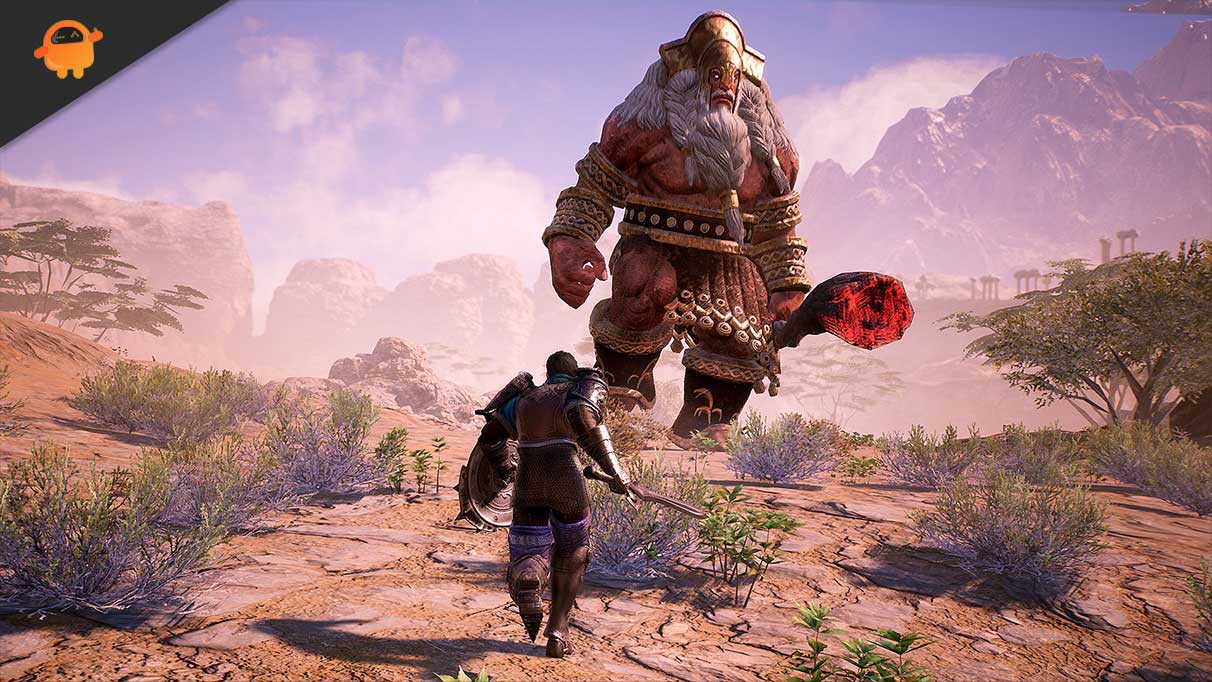 Fix: Bless Unleashed Crashing on PC
After the game's most recent maintenance and update, many users reported that the game had crashed. It used to work accurately, but now it crashes every two minutes or so. As a result, several people gave the game a poor rating. To help repair this, follow the actions listed below.
Fix 1: Validate the Integrity of the Game Files
It's conceivable that some of the game files are corrupted or missing during the download and installation process, preventing the game from launching. Steam has a free program called Verify the Integrity of Game Files that can help with this.
Launch the Steam client by opening Steam and selecting the Launch Steam Client option. When you're in the library's catalog, select "Bless Unleashed" and then "Properties." Click on "check game file integrity" and then "local files" before clicking OK to finish.
Fix 2: Turn off Steam Overlay Feature
It's interesting to note that the issue some players are experiencing has nothing to do with the game itself, but rather with Steam.
When you first launch Bless Unleashed, it may crash because of the Steam overlay.
The first step is to run the Steam client.
Go to the Steam menu and select Settings from the drop-down menu that appears.
A button labeled "In-Game Overlay" can be seen to the left of this text.
You'll be able to turn off Steam's interface overlay if you choose this option. Unchecking the 'Enable the Steam Overlay while in-game' option will accomplish this.
To finish, click OK to store all of your choices.
Close Steam after you're finished.
When you launch Bless Unleashed from now on, simply hit Shift+Tab.
You can also turn off any other overlays that are interfering with the smooth operation of your game, in addition to Steam.
Fix 3: Modify Game's Video Settings
Fancy graphics cards are causing crashes in some users' games since the game can't handle more than 60 frames per second. As a result, adjusting the game's video settings to 60FPS is preferable. In addition, instead of playing in fullscreen, switch to the game's optimized windowed mode. Next, instead of using the standard lighting settings, switch to the low level.
Fix 4: Try the Easy Anti Cheat Repair option
It's a unique strategy that has worked for a variety of folks. Follow these simple steps to get started:
New World can be found in the Games section of your Steam library by searching for it by its title. Please start the process of launching it.
Select Manage from the drop-down menu. Look through the menu that comes after right-clicking and opening the folder to see what local files are available. You can also reach them by going to C:\ Program Files (x86)\ Steam\ steamapps\ common\ Bless Unleashed and open it.
Next, go to your computer's desktop and choose the EasyAntiCheat folder.
Run the EasyAntiCheat Setup file's 'Repair Service' command. Click on Bless Unleashed > Launch Bless Unleashed to begin a new adventure.
Many gamers have had success with this strategy. Some folks have had success with this method, but others are still having issues. If these fixes do not fix the issue, they will be followed by another update/patch.
Fix 5: Run Bless Unleashed As Administrator
Right-click Bless Unleashed in your Steam library to open the menu.
Choose Properties from the Property drop-down menu.
Click Browse in the LOCAL FILES portion of the window that pops up.
Choose properties from the shortcut menu by right-clicking the game's .exe file.
Check the box next to Run this program as administrator on the Compatibility tab.
Then click OK to finish.
Final Fix: Reinstall Bless Unleashed
There's only one thing left to attempt if none of the preceding techniques work. Reinstalling the game and hoping it works properly this time.
That's all there is to it.
The game should no longer crash or freeze on you while you're playing. If you were able to fix the Bless Unleased crash using this technique, please let us know in the comments section below. Our other articles can be found here if you're interested: