Using Bumble, women can initiate conversations with potential matches and create respectful and equitable relationships. Users may face a frustrating problem, however, despite the app's user-friendly interface, innovative features, and positive reputation: not being matched. If you find yourself in this situation, don't despair because there are some things you can do to improve your odds. Here are some common causes and practical solutions for not getting matches on Bumble and how to fix them.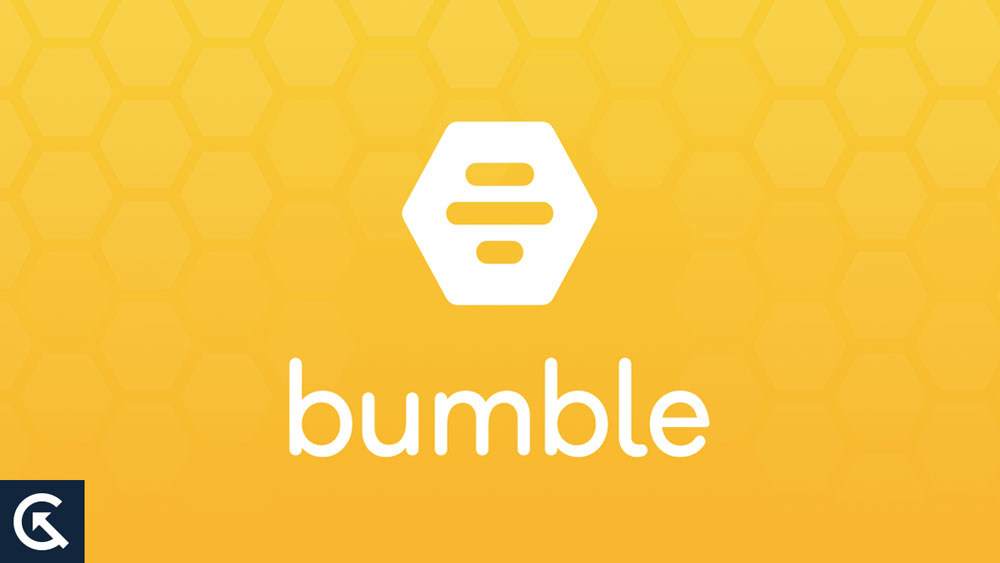 Understanding Bumble's Matching Algorithm
In order to understand how Bumble's matching algorithm works, let's review how it works. To suggest potential matches, Bumble takes into account a variety of factors, including:
Your preferences:

The Bumble app takes into account your age, gender, and location, as well as the age ranges and genders you're interested in. In the app's settings menu, you can adjust these settings.

Your profile:

To determine your personality, interests, and values, Bumble analyzes your profile pictures and bio. In order to attract potential matches, your profile should be complete, authentic, and engaging.

Your activity:

Bumble shows more people to users who are active and engaged on the app. Bumble's premium features like SuperSwipe and Spotlight allow you to express interest in other profiles by swiping right (expressing interest), sending messages, and using other features.
You can swipe through a stack of potential matches generated by Bumble's algorithm based on these factors. When you swipe right on another user's profile, a match is created, and you can start chatting within 24 hours (or 48 hours for same-sex matches). Swiping left (rejecting) a profile or having swiped left on the other's profile will prevent you from seeing each other again.
What Are The Reasons And Fixes Why Bumble Not Getting Matches?
We'll now explore some common reasons why on Bumble you might not be getting matches on Bumble based on how Bumble's matching algorithm works:
#1. Your profile is incomplete or unappealing.
It is very common why Bumble is not getting matches is just because your profile is poorly constructed or incomplete. Photos that are blurry, outdated, or unflattering, as well as bios that are generic, boring, or negative, won't entice potential matches. Bumble also offers you the chance to showcase your personality, hobbies, and values by not answering its prompts and questions. You can improve your profile by:
You should use high-quality photos that show your face, body, and interests in a positive and natural way. You should avoid taking group photos, selfies in front of mirrors, or photos that do not clearly show you.

Make your bio stand out by emphasizing your unique traits, passions, and objectives. Using humour, storytelling, or creative language can help you stand out. Don't forget to keep it upbeat, concise, and honest.

Bumble's prompts or questions should be answered thoughtfully and authentically. In addition to helping you express yourself, these prompts can serve as conversation starters for potential matches. Examples can include "Two truths and a lie" and "What's your favorite thing to cook?".
#2. Your preferences are too narrow or unrealistic.
Your preferences may also be too narrow or unrealistic on Bumble if you're not getting matches. It is important to realize that if you limit your dating pool based only on height, job, or hobbies, then you'll have a much harder time finding a partner who shares your interests. Being too rigid can lead to missed opportunities and disappointment, even if you have standards and deal-breakers. You can broaden your preferences by:
To see more potential matches, adjust your age range, distance, and gender preferences. While Bumble offers specific filtering options, such as education, religion, and political views, these may exclude otherwise compatible matches.

Don't focus on superficial traits, but rather on qualities that matter. Look for someone who shares your values, interests, or goals rather than someone who fits a certain mould. You can find similar profiles by searching for people who share similar values, hobbies, or experiences.

Keep an open mind, and don't be afraid to try new things. Swiping left on profiles that seem different from your own may prevent you from learning, growing, and connecting with others. See where the conversation might lead if you swipe right on profiles that challenge your assumptions or intrigue you in some way.
#3. Your activity level is too low.
It's possible your activity level is too low, which is a less obvious reason for the lack of matches on Bumble. Users who are active and engaged on Bumble are more likely to respond to messages, as this suggests they are serious about dating. You're losing out on potential matches and lowering your visibility if you're only logging in to Bumble once in a while. In order to become more active, follow these steps:
Regularly and consistently use Bumble. Send daily or every other day messages to your matches, swipe through their profiles and check your matches' profiles. Make a goal or set a reminder to help you stay motivated.

Focus on your swipes and swipe with intention. Spend a few seconds evaluating each profile and deciding whether you're genuinely interested in that person before mindlessly swiping right or left. Not only will this increase your chances of getting matches, but it will also improve their quality.

Make use of Bumble's premium features strategically. Several paid features on Bumble can boost your visibility, including SuperSwipe (which demonstrates your strong interest) and Spotlight (which puts you at the top of the stack). When you're truly interested in someone, however, use these features sparingly and only when they're available.
#4. Your account has been flagged or banned.
Your account may be flagged or banned for violating Bumble's community guidelines if you aren't getting matches on Bumble. Users who violate Bumble's policies may be suspended or deleted if they engage in harassment, hate speech, or create false profiles. Your account may have been flagged or banned if you suspect that it has been:
Ensure that your behaviour does not violate Bumble's community guidelines. If you use inappropriate language, share explicit or offensive content, pretend to be someone else, or harass or threaten someone else, you will be banned.

Get in touch with Bumble's customer support team and let them know what happened. You can contact support by selecting "Contact Us" from the settings menu, scrolling down to "Support," and providing as much information as you can. Please be polite and respectful in your communication.

Please wait for Bumble's response and follow their instructions. You can contact Bumble's customer support team with any questions you may have regarding whether your account has been wrongfully flagged or banned. In such a case, your account may be reinstated, and you may have apologized for the inconvenience. You will have the option to appeal or create a new account if your account is suspended or deleted.
Also Read: Fix: Bumble Not Showing Who Liked Me
Conclusion
Despite the frustration of not getting matches on Bumble, there is hope. The chances of getting matches and building meaningful connections are enhanced if you understand how Bumble's algorithm works, make improvements to your profile, are more open-minded, increase your activity level, and adhere to Bumble's community guidelines. It's important to remember that dating apps like Bumble are only one tool in your dating toolbox and that real-life interaction is equally important. Anyway, that's all we have for you today. We hope this guide has helped you. Furthermore, comment below and let us know.