Every one of us likes to stream and indulge in binge-watching our favorite TV series and movies. However, sometimes the video content refuses to stream smoothly. Obviously, it is utterly disappointing for entertainment lovers. At times, the visual won't show but the audio would sound. Some viewers may see nothing at all, no video or audio. In this guide, I will tell you how to fix Fire TV stick issues.
There can be many reasons for this glitch. The associated Android apps may be requiring some updates to a new version. The older build of the app may be facing some bugs. The HDMI port connection may not be properly set up. A user could be facing any one of these issues leading to Fire TV stick not streaming content. I have put up some easy solutions that any user can try out to fix the TV stick he uses. So, check out the guide.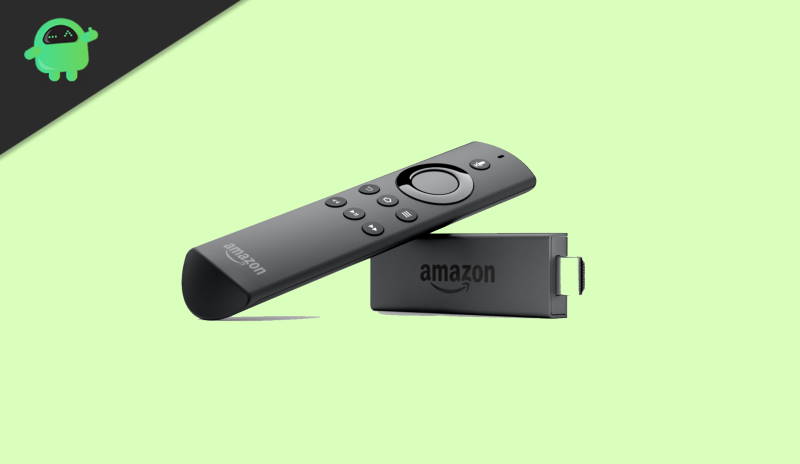 Related | How to Get Netflix Beta on Android Device Even Though its Beta program is Full
How to Fix Fire TV Stick Not Show­ing Picture
We will check out the solutions one-by-one.
Check HDMI Connection is Properly Set or Not
First, check whether the TV stick's connection to the HDMI port of TV is properly done or not. Lose connection can result in no video and audio. Otherwise, the HDMI port of your TV may also have some problems. So, to check whether there is an issue in the port insert the TV stick in another HDMI port(if the TV has more than 1 port).
Note
Do Not insert the TV Fire Stick directly into the HDMI port of the TV. It may lead to overheating. Make sure to use the HDMI adapter with the stick to put it into the HDMI.
Restart to Fix Fire TV Stick No Picture/Video issue
One of the most followed troubleshoot includes restarting the gadget. So, we can try that to fix the Fire TV stick as well.
Go to Settings of TV Stick
Select My Fire TV
Under that Select Restart > to confirm select Restart again.
In most cases, this itself should solve your problem and you can now stream your content seamlessly.
Update the Streaming Apps
Normally, viewers, these days have a habit of trying out various streaming apps available on the internet. So, instead of manually updating each and every app, why not upgrade them automatically.? Let's see how we can do that.
On TV Stick Settings > go to Applications
Select on App Store
Check whether Automatic Updates is set to Off. Change and turn it to On.
Keep in mind that when you enable auto-update, it will consume your data more. I mean it will install updates right away when it becomes available. If it installs updates for all streaming apps at one go, it will affect the data. So, keep checking the notifications panel. Whenever, a new update arrives for any app, then you can individually install it.
Do You Know | How to Enable Screen Lock Feature on Netflix
Does your Fire TV Stick Require A Update
Users missing out on software updates of their gadgets is nothing new. The same can happen with the TV stick as well. So, check whether a new update for FireOS is pending.
Go to Settings > My Fire TV
Then go to About
Now select Check for Updates
The system will automatically download the new available OS update.
You should see an option to install the update. Select Install
The installation will take a few minutes.
Clear Cache of the Streaming App
Depending upon whichever app you are using for streaming, if that app has some clutter then it may affect the viewing. So, the solution is to clear the cache of that app.
Open TV Stick Settings > go to Applications
Select Managed Installed Applications
Select your Streaming app which you whose cache you wish to clear
Click on Force Stop
Next click on Clear Cache
As you are doing it, you may try it for all the apps as well.
Reset the Fire TV Stick
The last resort to solve the no audio/video/image issue on Fire TV stick is to reset it. Resetting will cause all the installed streaming apps to be uninstalled. All the app data stored about your viewed contents will be lost. Your accounts with the streaming apps will also get terminated. So, keep this troubleshooting entirely to the last. Only go for it when all other methods of troubleshooting fail.
Read | How to Type in Foreign language Using Gboard App
So, if you have been facing the issues with viewing content on your Fire TV Stick, this is how you can fix it. I hope that the guide was useful to you.
You May Also Like,