Is your laptop battery not charging on windows 10 as it used to do? If that's the case, it can be a Windows, battery, or adapter issue for sure. If you are using an old laptop, it might be the case that a replacement of the battery is required. Battery issues are prevalent nowadays. This may cause many problems with the Laptop. Speaking of subjects, we are here with some of the standard battery problems, which are when Laptop Battery won't charge issues on Windows 10 laptops with the latest update. So today, we will discuss how to fix a Windows 10 laptop that's plugged in but isn't charging. Or else you can check for issues before installing a Windows 10 update, but even then, you might still experience a hiccup during the process.
Finally, we found out that this problem was not uncommon and would occasionally arise after a Windows update. And more thankfully, there is an easy fix available for it. We have not been able to duplicate it since it occurred two years ago, but the Device Manager in Windows 10 has not changed since then, so our fix is worth trying if you encounter the same problem. Here's how we got a solution to this problem of Laptop's battery back to charging when it is plugged in.
However, you will not need to replace the battery for a new Windows 10 laptop. Battery not charging on windows 10 is a case we are familiar with hearing nowadays. Every 6 out of 10 people are complaining about this issue. And this came into our ears, and that's how we are out with a solution. This is how you can fix a windows 10 laptop, not charging issues.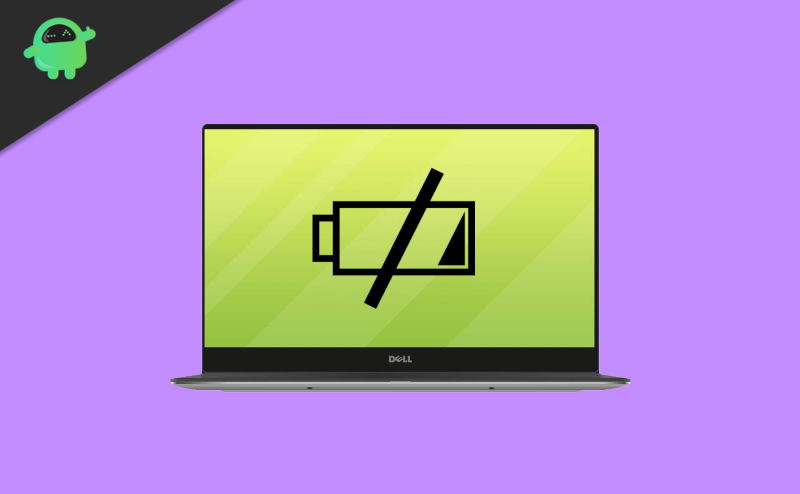 Why is My Laptop Battery Not Charging On Windows 10?
Battery issues can cause many problems on the Laptop. There are numerous factors that result in the problem – Laptop battery not charging on Windows 10 issue. And here are some of the common laptop battery problems that users reported:
The laptop battery is not charging, but the Laptop works perfectly with a power adaptor. This means that the life of your laptop battery has come to a halt, and it requires a replacement as soon as possible. Visit a service center for a proper replacement.
The laptop battery is plugged in and not charging- According to users, sometimes the battery won't charge even if the device is plugged into the power socket. If that is the case, try updating your battery driver and check if the problem is solved
The laptop battery is not charging in Windows 7 –These issues can appear in older versions of Windows as well. Even if you don't have Windows 10, you can use most of our solutions since they are fully compatible with Windows OS as well.
How to Fix If Laptop Battery Won't Charging On Windows 10?
Now, this is not a specific problem, so we need to do some troubleshooting here. Go through these troubleshooting solutions and see which one works for you.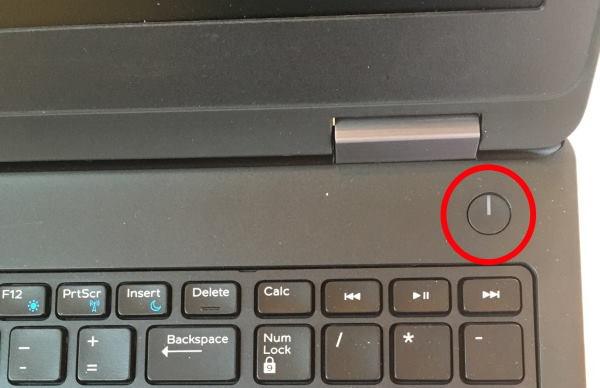 According to us, people might be able to fix this problem simply by turning off the Laptop and removing its battery. Also, make sure to disconnect any power source such as a charging dock or laptop charger. After doing this, turning on the device might work properly.
You can also try removing and reinserting the battery & it solves the problem most of the time. But this does not apply to the one having a laptop with a non-removable battery compartment. For them, we have more solutions in the queue.
Provoking the Battery Reset Key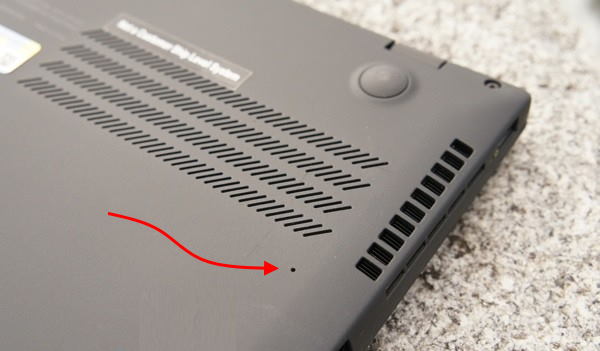 Not all but many manufacturers provide a battery reset button at the bottom of the Laptop or some time at the right side beside the USB port. Provoking that button might be a little difficult but can be quickly done with the help of a SIM EJECTOR PIN or a SIMPLE PIN, which is thin enough to go inside that slot.
This key is mostly present on Acer, Lenovo & HP laptops. This key is still not found in Dell yet, so if you use Dell laptops, better check out other options.
Manually Clean Power Adapter and Pins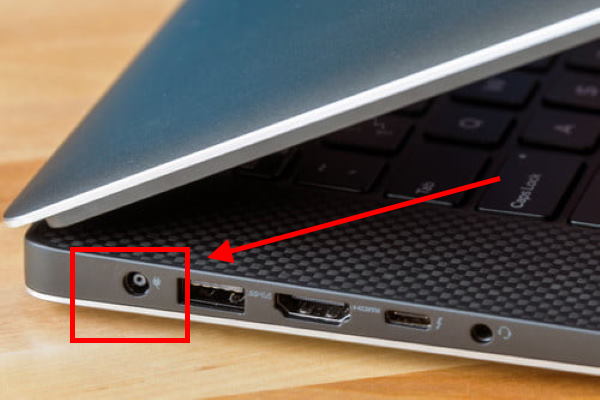 Do you have a small brother & sister? There are times when someone just starts playing with the power adapter input and inserts small pieces of paper or candy wrapper and what not. Well, children are naughty what we can say!
So make sure there's no foreign material in your laptop charging port. Check for any debree, piece of cloth, or candy wrapper. Simply use an old toothbrush to clean the port gentry and blow air inside to remove any dust particle or degree.
Clean Battery Connector Pins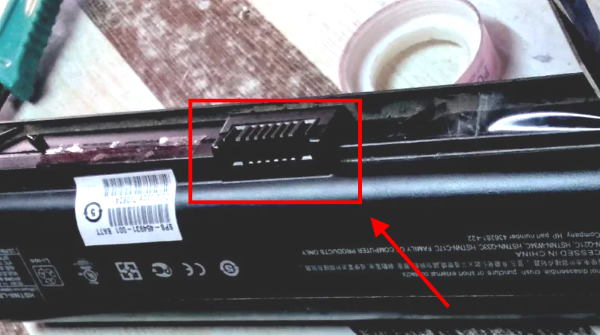 Battery connector pins are the main point of contact of electricity transfer. And sometimes they get a little dusty and sometimes get corrosion as well. So simply open up the battery portal. And clean it with a brush. You can use your old toothbrush, nothing fancy is needed.
Check if the device is overheating
Laptops can sometimes become quite hot, and sometimes the heat can affect the battery. And in many cases, the laptop I/O controller might stop charging to prevent from overheating. In such cases, remove the laptop from any charging socket and let it cool for 15 minutes. Then you can again charge.
Note: If you're facing such issues again n again, then make sure to avoid doing any heavy work (video editing, playing games, etc. while charging your laptop battery.
Run the Power Troubleshooter program
The easiest way to fix this problem is by running Windows Power Troubleshooter. This option is present in all major laptops, and you can access it via:
Press Windows Key + S and enter the troubleshoot menu. Select Troubleshoot from this menu.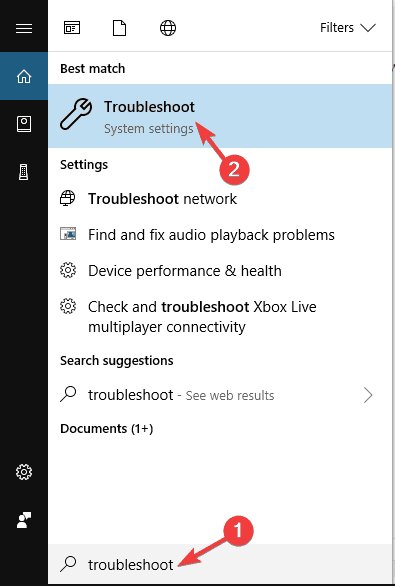 Select Power from the right panel and click on Run the troubleshooter button.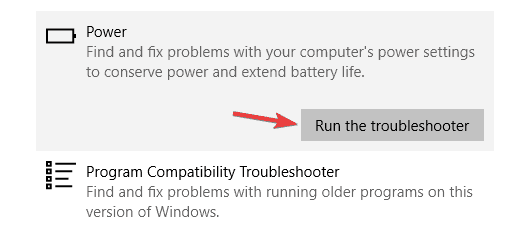 Now follow the instructions which appear on the screen. Once the troubleshooting is finished, check if the problem is solved.
Note: This solution mostly solves most of the modern-day to day problems related to Power and battery. If your question isn't solved, move on to our next solution.
Completely Drain the Battery and Recharge it again
Finally, entirely draining the battery and fully recharging it will also do the work. So leave the Laptop on until the battery has entirely drained out. Then let the Laptop fully charge for a few hours.
These are a few fixes that will get the laptop battery charging again. If not, then you might need a replacement for a fading or ending battery. You can always get a battery replacement from the original manufacturer or some third-party companies as well.
Update the Battery Driver
Press Windows Key + X & select Device Manager from this list.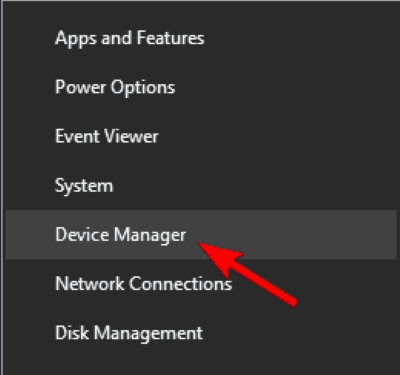 Now click Batteries option in the Device Manager window.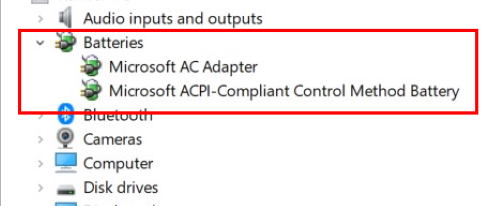 Now right-click the Microsoft ACPI-Compliant Control Method Battery. Select Uninstall from the drop-down menu.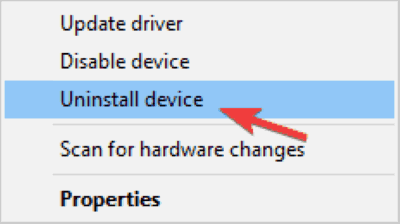 Click on Action and then select the Scan for hardware changes from there.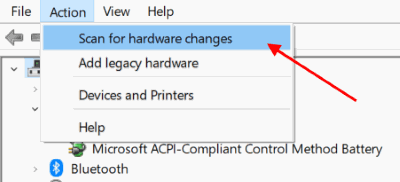 Select Batteries and right-click on Microsoft ACPI-Compliant Control Method Battery again.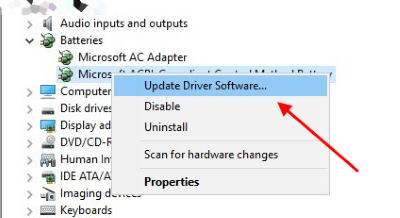 Select the Update Driver Software option from the context menu.
A popup window will open to search for driver updates.
Note: Some users did report that they did not have the Microsoft ACPI-Compliant Control Method Battery available in the list of devices. In that case, make sure to uninstall the device in your battery section in Device Manager first and then reinstall its drivers. After doing that, the battery issue must be resolved entirely.
Update your BIOS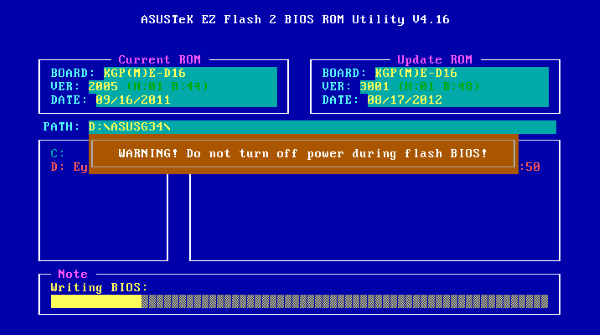 If the laptop battery isn't charging, then the problem might be with the BIOS. As we all know, BIOS is in-charge of the motherboard and hardware, and it may be one of the main reasons for malfunctioning of battery in a Laptop
To update the BIOS, first, we need to remove the battery and connect the computer to a charger. If the Laptop works without the battery, then we can proceed with updating BIOS.
Keeping in mind that this is crucial for the Laptop, it stays on during the BIOS update process. Before we start, test the Laptop for a couple of minutes, and be sure that it works properly without a battery.
If the Laptop doesn't work while connected to a charger, or if it suddenly shuts down, it may cause permanent damage. Navigate to update options and update BIOS accordingly.
Note: The process of manual updating of BIOS is different for each laptop vendor. So make sure to google stuff before playing with BIOS settings!
Schedule an Appointment with your Laptop Service Provider
There are things that you can't fix on your own. I know it sucks, but you have to call your Laptop service provider and let them know the issue. They will send their representative who will check for any hardware faults. In most cases, if all the other methods don't work, then you have to change the battery. Because after the battery life cycle is complete, it stops charging.
Conclusion
There are undoubtedly numerous ways to take care of the battery, and many solutions present to cure them. But between the wall outlet and the Laptop, there are several steps and parts that can miserably fail. Some are easy to fix yourself with a software tweak or a new battery. And with a little commonsense, you can fix such problems. We recommend you try these solutions and tell us if they work on your laptop or not. In case you have any questions or queries in general, then you can comment down below.