There was a time when people wanted such services to keep track of their family members. In 2008, Life360 Inc established itself and started providing location-based services, such as sharing, notifications, etc. Users can access their services through an Android, iOS, and Windows app. Family administrators can share locations with their members with this app.
Additionally, the family admin can set a geofence for a specific member once it has been set up on the phone. Admins will be notified when a member exceeds such a fence location. The service is so dominant that 43 million users actively use it. Some users also raised help requests regarding "Life360 not showing members". Here's how to fix it.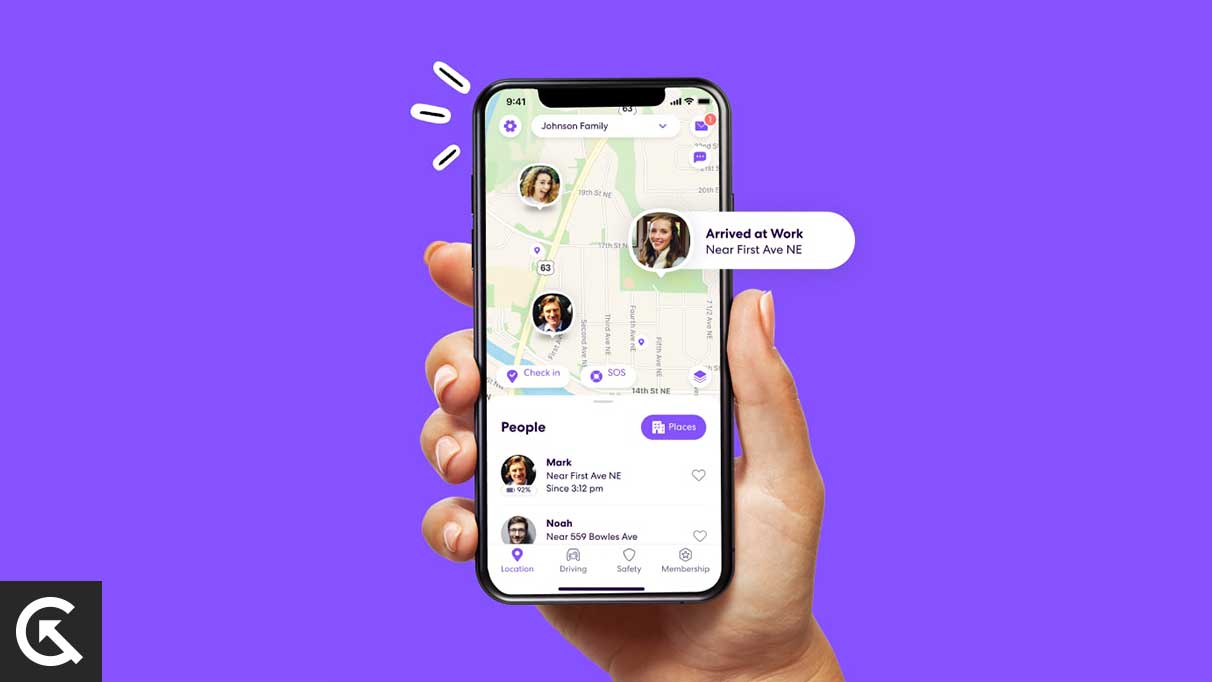 Fix: Life360 Not Showing Members
Adding any member in Life360 is as simple as tapping on the add button and verifying the membership with the code sent to the member's phone. Remember, the entire process is based on user consent. As you can see, you have considered all the basic things that are needed for using Life360. The Life360 App still not showing members, which means the issue is from the developer's end.
There is no official acknowledgement that the member is not showing any problems. It means the issue is mostly on the user's end. Sadly, being an innocent user, you can't evaluate the issue with your Life360 so it causes members not to show an error. For this concern, we started our analysis to determine what users can do to cause such issues. Decide on the best fix for the problem after evaluating the reasons.
Ensure a stable internet connection
The Life360 app serves location services. For this, you will need a high-speed internet connection. Also, it has been observed that if your network signals are less than two bars, Life360 will no longer be able to provide its service. Like here, you can't see the members. For this reason, ensure you have a high-speed internet connection to resolve the issue. More specifically, your phone network should have at least two signal bars.
Disable VPN or Mobile Hotspot
The majority of VPNs are used to hide location. But being a Life360 subscriber, you need to disclose your real location. If you use a VPN or mobile hotspot while using Life360, ensure they are disabled. If you frequently use a VPN or mobile hotspot, the app will not work properly and you may not be able to see your members. So, disable those things.
Update your Life360 App
See, an application works much better when updated to the latest version as pronounced by developers. If you use an outdated version of any app, the app stops functioning. Or it will malfunction if it is working. The same thing may happen to you. You could have an outdated app because the Life360 app is not showing members. In this case, update the app to the latest version. The following steps will help you update if you don't know how.
Open the Google Play Store/App Store.

Search for Life360 and tap on the top result.

Tap on the update button and wait for a few minutes.

That's it, Life360 will update in a moment.
Clear Life360 App Cache
Cache files are needed to speed up the application's functioning and accelerate the user experience. But when such fast memory (cache files) appears corrupted. Shows or acts that are similar to destruction. As a result, the app may malfunction and may not show members. In such a scenario, you must clear the Life360 app cache files. To do that, follow the instructions below.
Open your phone settings.

Go to the Application Management section.

Under there, find Life360 and tap on it.

Now tap on the Clear Cache option.

That's it. The cache files will be clear shortly.
Enable Life360 Permissions
Remember that any app running on a phone needs your permission to function. In any case, if you mistakenly block that app then it will not work properly. Lack of permission is probably another reason you cannot see the other member here. So, To fix it, make sure to allow the required permission to Life360 and resume the app functioning. To do that, follow the steps given below.
Open the Settings app on your phone.

Scroll down to Application Management.

From there, Choose the Life360 app.

Now scroll down and tap on the permissions option.

Allow the app to grant different permissions.

That's it; you are done.
In conclusion, Life360 not showing members isn't a big deal unless you're experiencing problems. As we have mentioned, the probable mistakes a user can make that result in such issues. You have likely tried these fixes and received a green light from them. Even after attempting the above fix, if you still have the same problem, please get in touch with official support. If you have any questions about the above fix, please comment below.