Outriders title is the latest cooperative role-playing shooter video game that's available for consoles and PC. As usual, the game has full of bugs and errors that plenty of players are experiencing at startup or during the gameplay. Players are getting stuck signed in screen and can't even go back. If you're also facing the same, check how to fix Outriders Stuck on Signed In Login Screen.
Now, if you're really getting the issue where you stuck in the login screen for some unexpected reasons, there is a temporary solution available. Square Enix has acknowledged this issue and confirmed that they're working on it. Although we can expect a patch fix update for Outriders very soon, the affected players can follow the step below to resolve the issue as of now.
A big thanks to one of the Outriders subreddit users u/Nathan2kGaming for reporting this particular issue. Square Enix team has also replied on that thread "We're looking into this! As some users have reported, waiting a little while should eventually let you log in."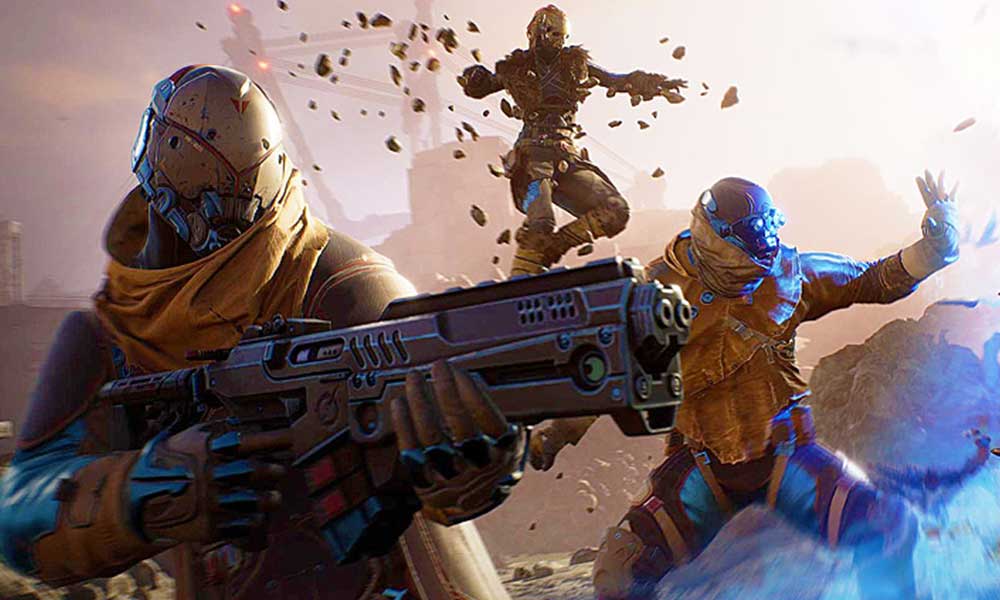 Fix: Outriders Stuck on Signed In Login Screen
Well, the fix for this bug is very simple. Just reboot the Outriders game to quickly resolve this stuck issue. Plenty of players have mentioned that rebooting the game multiple times has fixed the issue for them. This trick should work for all players across all devices.
Whereas it's also recommended to wait for around a couple of minutes or so and try playing the game again. This trick has also found useful to some affected Outriders players whatsoever. Some of the reports are also coming out that due to the server overload in specific regions at a peak time, it may also possible that the Outriders game can take some time extra to get past the sign-in screen.
However, the estimated waiting time maybe around 5-10 minutes. If the Outriders game still fails to load even after 10 minutes then keep restarting the game a couple of times to check for the issue.
It's also worth mentioning that PS5 users can bring the console's Activity Cards to skip the screen easily. It basically allows players to skip back to their last checkpoint in the game. So, if you get stuck in the login screen, you can use the console's Activity Cards to bypass the process.
As of now, there is nothing to do from your end except for waiting until the patch update arrives. Till then stay tuned for more info and comment below for additional queries.