The launch of the Google Pixel 6 has attracted ate attention of several users who were looking to own a powerful smartphone. In the present time, many people are using this device and because it is in its initial phase of use, several users are complaining about minor issues. Although we are sure Goggle will be paying parallel attention to address them all, there are a few errors that you can easily eliminate without relying on the official fix by Google. Here is how to fix the Pixel 6 screen randomly waking up even if AOD is disabled.
Well, this is actually a minor issue and is one among those common Android problems that arrive initially when a smartphone is made available to the general users. Thus, there is no need to worry about anything. Google Pixel 6 has some features such as "Tap to Wake", "Always on Display, as well as Life to Wake. A few users are complaining that their device screen randomly wakes up even when all these features are disabled.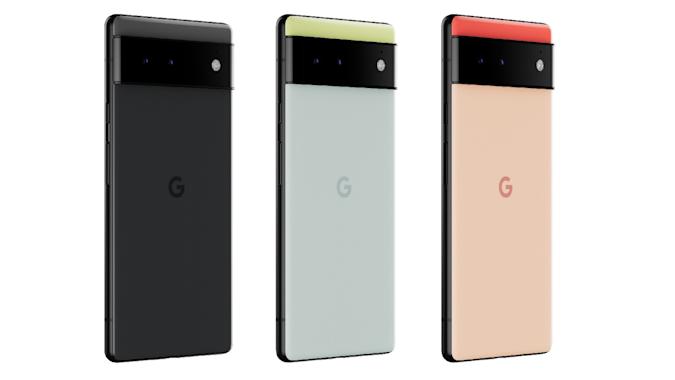 A possible reason for Google Pixel Screen random wake up
Well, according to experts, this is happing because of the fingerprint scanner of the device. Google has integrated the same in the display. There is no doubt the fingerprint scanner on this device has got some negative reviews in the past. Even upon random movement of the hand, it wakes the device screen. Some users suggest it's happening because of the extreme sensitivity of the scanner which light-up the screen realizing.
The best thing is you can fix the Pixel 6 screen randomly waking up even if AOD is disabled with the help of this guide. Simply follow the information listed in the coming section.
First of all, you need to make sure the doze_quick_pickup_ gesture is disabled. This can be done through an ADB command. Here is exactly what you should do in this regard.
Install Android SDK
Simply install Android SDK Platform Tools on your computer/laptop. Make sure you proceed with the official ADB by Google to avoid any error that declares its presence at the last minute. Keep it at a known location on your device as the same will be required at multiple stages during this guide.
Enable USB Debugging
This will help your device to get recognized by the computer/laptop it is connected within ADB mode. After doing this, you can simply execute the ADB command. For this, Open device settings and tap on the "About Phone" option. You now need to tap on the Build number 7 times. After doing this, close the window and open the settings again. Now simply tap on "System" and then on Developer Options" and finally tap on "Enable USB debugging"
Check ADB connection
After USB debugging is enabled, connect your Pixel 6/6Pro to the PC through a cable. Now click on the tools folder. Type CMD in the address bar you see and click Enter post which you see command prompt will be launched. Type "abd devices" in the window to check ADB connection is established or not. (If you see the device ID on the screen after doing this, it simply means the connection has been established)
Disable Doze_Quick_Pickup_Gesture Flag
Now execute the following command
adb shell settings put secure doze_quick_pickup_gesture 0
Once executed, you can simply fix the Pixel 6 screen randomly waking up even if AOD is disabled. Scroll down and post a comment below if you wish to know anything else