Anything that stops you from playing your favorite games is frustrating, and so is the Roblox Error Code E01. The error message can show up when you're in the middle of the game. It can also appear when trying to launch a Roblox game. No matter when it occurs, it's always a frustrating experience. If you are also getting the Roblox Error Code E01, don't worry. In this guide, I will take you through effective troubleshooting techniques to get this issue sorted out quickly.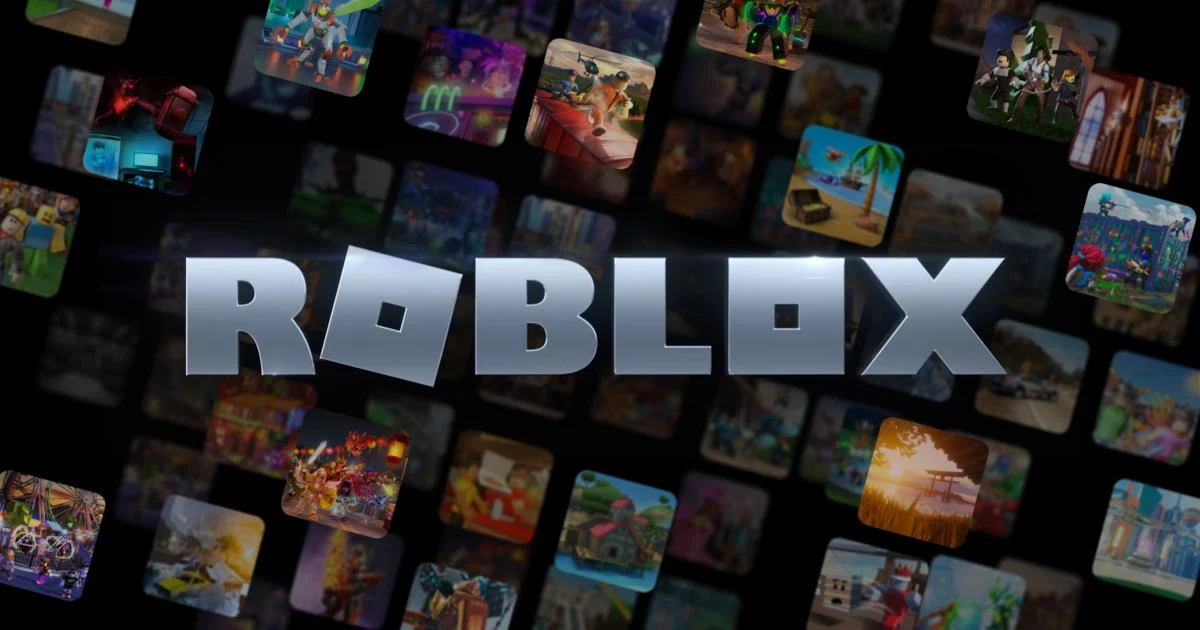 Roblox is a hugely popular online gaming platform. It has over 40 million games and over 43 million daily active users. Although Roblox has a robust gaming engine, it can sometimes run into various problems. If you keep getting Roblox Error Code E01, there could be an issue with Roblox servers. The error could also occur due to an unstable internet connection, corrupted cache, or your antivirus or firewall blocking Roblox services.
If the Roblox servers are working fine, one of the solutions from this guide should resolve the Roblox Error Code E01. So, start applying the solutions and get back to gaming.
Here's How to Fix Roblox Error Code E01
Before we move on to solutions, I want you to restart your computer. It's a quick and effective method to resolve glitches, which could cause problems with Roblox. Once done, try to launch a game in Roblox and see if the error message is gone.
If restarting your device does not help, try these solutions to fix the Roblox Error Code E01.
1. Check Roblox Server Status
You must check if there are technical issues on Roblox's end. Open the Roblox status page in your web browser (Google Chrome, Firefox, Edge, etc.). If the services are affected, that could be causing the Roblox Error Code E01.
If Roblox has ongoing problems, you can't do anything from your end. Wait until the developers fix it. You can visit the status page again to check if the issue has been resolved or try launching a Roblox game in an hour or two.
2. Make Sure You've Got a Stable Internet Connection
Since Roblox is an online gaming platform, it requires constant access to a reliable internet connection. If your connection is unstable or sluggish, the game may not launch or show errors. You must ensure a fast and stable connection before launching Roblox.
To test your connection stability, run multiple internet speed tests via speedtest.net or fast.com. If the results are similar, you have a stable connection.
You should reboot the router to potentially improve your connection speed and stability. To do this, disconnect the router from the power source, wait 2-3 minutes, and connect it to the power supply. Now, connect your PC to the internet and try playing your favorite Roblox game.
3. Update Your Graphics Drivers
The Roblox Error Code E01 could be a result of outdated or corrupted graphics drivers. Hence, updating the graphics drivers is a potential fix to this Roblox error code.
There are multiple ways of updating drivers on Windows computers. Let's go with the Windows built-in driver update method first.
Press Windows + X and select Device Manager from the available options.
Expand the Display adapters section by double-tapping on it. You can also do it by clicking the arrow on the left.
Right-click on your graphics driver and choose Update driver.
Tap on Search automatically for drivers.
Wait for your computer to search for a new driver. If an update is available, follow the on-screen instructions to complete the process.
You should regularly update all the drivers on your PC. If it's a challenging task for you, I recommend one-click driver update software like Driver Easy and Outbyte Driver Updater.
If you get the Roblox Error Code E01 after updating your graphics driver, the latest driver may contain a severe bug. You should roll back the driver to its previous version. To do this, right-click on your graphics driver in Device Manager, choose Properties, and select the Roll Back Driver option. Follow a couple of on-screen instructions to complete the rollback process.
Remember to restart your computer before launching Roblox again.
4. Disable Antivirus and Firewall
Windows has a built-in firewall that sometimes blocks the connection between the game and its servers. To ensure the firewall is not causing any problems, disable it temporarily or allow Roblox through it.
How to disable Windows Firewall:
In the Windows search box, type Windows Defender Firewall.
Choose Windows Defender Firewall from the search results. [Do not select Windows Defender Firewall with Advanced Security.]
Tap on Turn Windows Defender Firewall on or off.
Under Private network settings, select the Turn off Windows Defender Firewall option. Select the same option under Public network settings.
Click OK at the bottom to save changes.
After disabling the Firewall, launch a game on Roblox and check if the problem has been fixed. If yes, you should allow Roblox through the firewall (more on that below), as I don't recommend keeping the firewall disabled all the time for your device security.
Here's how to allow Roblox through the Windows Defender Firewall:
Open the Windows Defender Firewall again.
Tap on Allow an app or feature through Windows Defender Firewall.
Click Change settings.
Scroll through the list to find Roblox and check both the Public and Private boxes next to it, if they are not already.
If Roblox is not on the list, click Allow another app and tap Browse.
Get inside the Roblox folder and select the Roblox.exe file.
Tick both Private and Public boxes for Roblox and click OK.
If allowing Roblox through the firewall does not fix the Roblox Error Code E01, try disabling all antivirus on your PC. Although antivirus software is essential, it can occasionally block game files, causing multiple issues. If you can't temporarily disable antivirus, add Roblox to the whitelist.
5. Clear the Roblox Cache
If the cache for the Roblox software has corrupted, it can cause many problems, including the Roblox Error Code E01. For those uninitiated, cache stores frequently accessed data or instructions for optimized resource utilization, resulting in an improved app experience.
Clearing the Roblox cache ensures that your PC has no corrupted cache.
Press Windows + R to open the Run dialog box.
Type %localappdata%\Roblox\logs and hit the Enter button.
Press Ctrl + A to select all the files and delete them. [Don't worry these files are safe to remove.]
6. Run Roblox As an Administrator
Run Roblox as an administrator to ensure that Roblox Error Code E01 is not occurring due to any restrictions. It gives Roblox additional permissions and access to all system files on your PC.
Running Roblox as an administrator is an easy task. Just right-click on the Roblox icon and select Run as administrator. If you want to run Roblox permanently as an administrator, right-click on its icon, click Properties, tick the Run this program as an administrator box, and click OK.
7. Uninstall and Reinstall Roblox
If you have the aforementioned solutions but have yet to succeed, uninstall and reinstall Roblox as a last resort before reaching out to Roblox support. Reinstalling Roblox removes all your data from the device. With this disclaimer in mind, let's see the steps involved in the process:
Type Control Panel in the Windows search box at the bottom and hit Enter.
Tap the dropdown next to View by and select Large icons or Small icons.
Select Programs and Features.
Right-click on Roblox Player and choose Uninstall.
Roblox should be removed within a few seconds. Once done, go to Roblox download page to download the latest app version. Install it, sign into your account, and play your favorite games.
8. Contact Roblox Support
If you are still struggling to fix the Roblox Error Code E01, there could be problems with your Roblox account. In that case, reach out to Roblox support to get everything checked. They'd help you with additional troubleshooting methods to eliminate this error.
Wrapping It Up
Roblox errors are disheartening as most of them won't let you enjoy your gaming session, one of them being the Error Code E01. But you should be able to fix them by following effective troubleshooting methods. I hope this guide helped you fix the Roblox Error Code E01 on your computer. If you have any questions or feedback, write them in the comments section below.
Check out our Roblox section to read awesome Roblox tips, tricks, and troubleshooting guides.