Bought a Samsung Galaxy device and facing WiFi and Cellular Data issue? Then, here in this guide, we will try to fix the Samsung Galaxy WiFi and Cellular Data Problem.
Nowadays in this techie world, WiFi and Cellular data problems became a main headache for the users. As a Samsung Galaxy user, you are fortunate to have a Problem-solving missionary. A smooth network connection is the trademark of a smart Smart Phone. Samsung Galaxy ensures you various wonderful characteristics including a cool Network System. The network connection is an inevitable part of our life. So it's much more important to have a smooth network connection in your Android phone.
So in this Article, we aim to guide Samsung Galaxy customer to solve the WiFi and Cellular data problem on their phone. The troubles regarding the WiFi and Cellular data is one of the most irritating ones. While you are doing a work and suddenly if the connection lost's it can spoil your work as well as your mood. So be cool, this article is going to a true guide for you to solve the problem by yourself.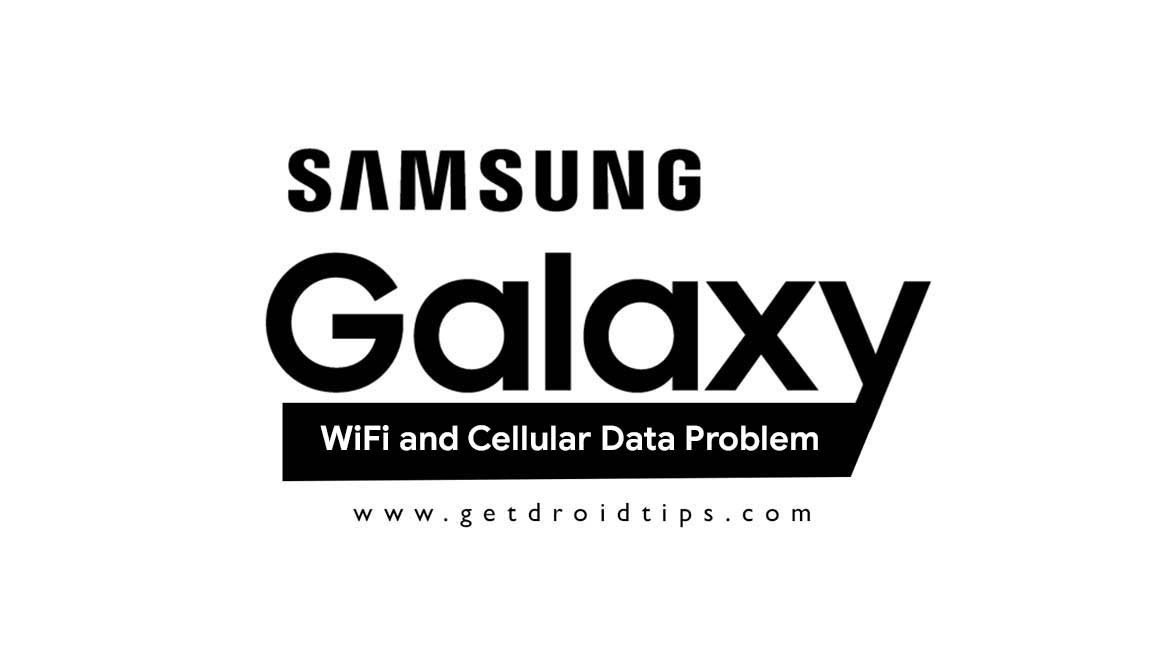 Samsung Galaxy WiFi and Cellular data Troubleshooting Tips
1. If you are waiting for the WiFi and Cellular data connection on your phone from a device, there are some basic things to be noted or to be ensured. And these basic things lies on your Notification Bar. So first pull down your notification bar and toggle certain icons.
WiFi or Cellular data Icon – make sure that your WiFi or Cellular data Icon is on.
Airplane Mode – The aeroplane mode should not be active. If the Airplane mode is active it can create hindrance to the WiFi and Cellular data connection.
Bluetooth – Put off the Bluetooth. Bluetooth also can disrupt your smooth WiFi or Cellular data connection.
Power Saving Mode – WiFi or Cellular data is popular for power draining. So WiFi or Cellular data connection won't work when your phone is on power saving mode.
Time and Date – Check the date and time on your phone. If the time and date are incorrect it can also be a reason for your lost connection. So make it correct.
2. The normal procedure to connect WiFi or Cellular data network from a wireless device to your Android phone is so simple. Go to the settings of WiFi or Cellular data and connect to the network. The troubleshooting tips for that are the following:-
Make sure that you connect to the right device. For that check the name of the connection.
Check the password. If the password you gave is incorrect, you won't get connected to the WiFi or Cellular data connection.
Authentication failed or Error Message. This happens because of the problem regarding the password. So make sure that the password you enter is correct.
Obtaining IP Address. This problem can be solved by giving a static IP address.
3. If the above-said options are not working you can go for some other options. And they are the following:-
Reset your phone. So you have to power off your phone and then remove the battery from your Android phone. Then reset it and power on.
Forget Network. As another solution go-to the settings> WiFi or Cellular data > select your wifi network then tap forget. And reconnect the same.
We trust that you got clear about Troubleshooting tips we had discussed throughout this article. Enjoy a Smooth Network connection with Samsung Galaxy. If you have any queries, feel free to ask via comment or contact us page.