Sony makes the Sony Pulse 3D headset specifically for PS users, but PC users can also make the most of this headset. If you are someone who games on a PC, you can use it as your default pair of headsets. But despite its versatility and features, the device is still not free of faults. Many Sony Pulse 3D users have complained on forums that they can't get the headset working no matter what device they are using.
There are several reasons why your headset might not turn on, and in this article, we will look into all the possible solutions. We have included answers for both PS and PC users. So depending on your use case, try the solutions mentioned below. So without any further ado, let's get into it.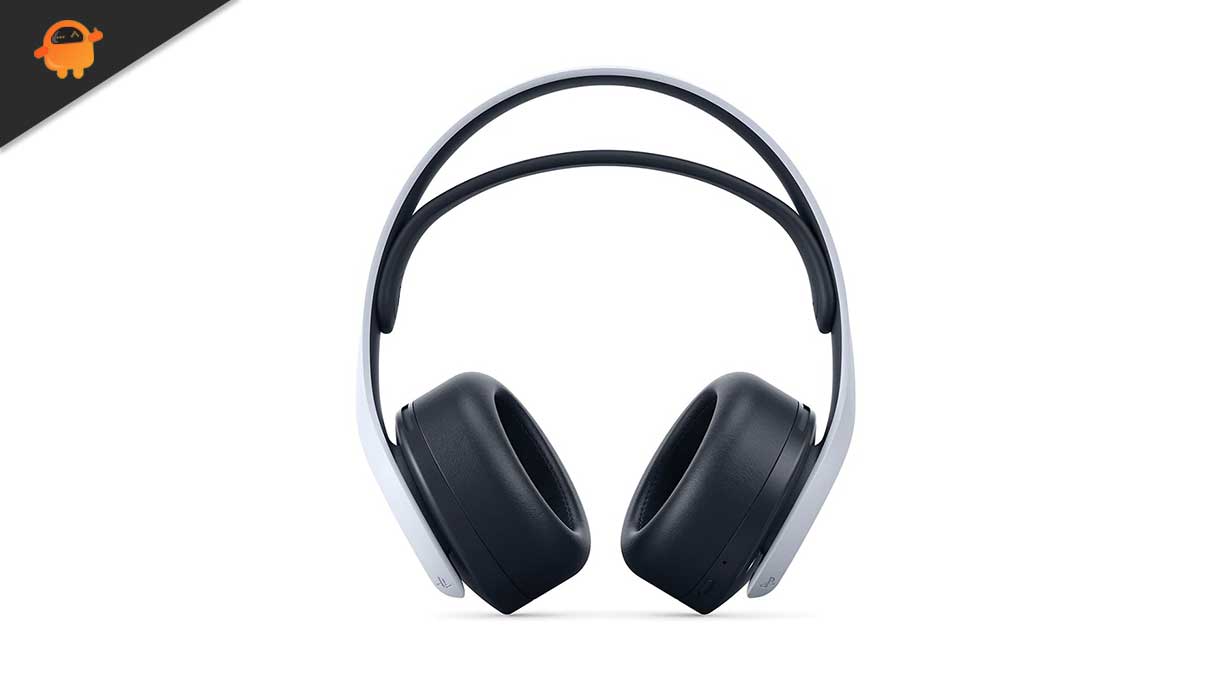 How to fix Sony Pulse 3D Not Turning On Issue?
We will start with solutions for PS users and then move on to PC users. If a particular solution does not work for you, give other solutions a try as well until you find one that works for you.
The problem with the headset not turning on is not limited to the headset alone. In some cases, the device you are connecting your headset to could also be the cause. So here in this article, we have mentioned hardware and software solutions for your headset not turning on issue. Your headset may turn on if connected to your device via a wire, and you run the fix on your console or PC.
Check the battery percentage:
If the battery on your headset is empty, it won't turn on no matter how much you try to do so.
Different indicator mechanisms show information about the battery percentage on this headset. Let's first understand how that works.
If you press the Chat button + Volume Down button at the same time. You will hear beeps, and a purple or orange light will blink depending on the battery percentage. If the purple light blinks three times and you hear three beeps, the headset is fully charged. Again, if the purple light blinks twice and you hear two beeps, the headset is medium charged. Now, if the purple light blinks three times and you hear one beep, it indicates a low battery. Finally, if you see an orange light blink fast and hear one beep, the headset immediately requires a charge. The battery is completely drained.
If your battery is drained, you need first to charge it to use it. But if it's any of the cases besides that, you should try the other solutions.
Check if it is charging:
Another possible scenario could be with the charging mechanism itself. If your battery is showing up as empty, and it isn't changing much no matter how much you charge it, the problem could be with the charging cable or port.
Change the USB port you are using while connecting the charger, and opt for a different cable entirely. Just do not use a cable with no proper power certification.
There is a simple workaround too that many users are using to charge their headsets on PlayStations. This is a trick specifically for users with trouble charging their headsets usually.
Connect the headset to your PS5 or PC.
Plug in the charger.
Then turn off the headset while it is plugged and connected to the PS5.
This should get your headset charging normally again.
If the headset is not turning on even after it is completely charged, try the next solution mentioned below.
Turn off 3DAudio Settings:
The latest PlayStations come with a specific component tempest engine. This component is not present on older models; in these models, the Sony Pulse 3D is working abnormally or not working at all. To fix this, you need to turn off 3D Audio Settings. Let's see how we can do it.
Go to the main menu on your PlayStation.
Select Settings.
Then go to the Sound option.
Here, select Audio Output Tab.
Unmark or deselect the Enable 3D Audio option and then save the settings.
Now, try turning on the headset while it is connected to your PlayStation. If it still does not turn on, try the next solution.
Disable Rest Mode:
The PS5 has a rest mode that works actively to control battery usage. When the headset is connected to the console, it is attached as an accessory, and usually, rest mode disconnects or limits the accessory's functionality. So if it is turned on in your PS5, it is time you disable it. Let's see how you can do that.
Open up Settings on your console.
Go to System.
Now, go to Power Saving.
Select Feature Available in Rest Mode.
Here, set the Supply Power to USB ports to Always.
Now, try turning on the headset while it is connected to your PlayStation. Try the next solution if even this does not solve your problem.
Reset the headset:
If none of the above solutions worked for you, try resetting the Pulse 3D.
Turn off the headset.
Connect the USB wireless adapter to your console.
Insert a pin or toothpick into your wireless adapter's hole surrounding the reset button.
Push in for at least a second and then release it. This will reset the headset.
To hard reset your headset, you need to follow additional steps.
Keep the headset set to Off.
Press and hold the Chat and Volume + buttons on your headset.
While holding the Chat button and the Volume + button, slide the headset's power switch on.
Now, try turning on the headset while it is connected to your PlayStation. If it still does not turn on, try the final solution.
Update the audio drivers:
This solution is specifically for PC users. Occasionally, problems with the mic and Sound can be resolved simply by updating the audio drivers. Windows need up-to-date drivers to stay compatible with every possible device out there. So if you are on outdated drivers, update the audio drivers immediately.
There are three ways to update a driver. You can do it automatically, manually, or using a third-party application.
To do it automatically, you can use Windows device manager.
Press and hold Windows Key + X and choose "Device Manager" from the list of options.
Expand Audio inputs and outputs in the device manager window and right-click on your audio device's name.
Choose "Update Driver."
Choose "Search automatically for updated driver software."
Follow the on-screen instructions and install the driver update that shows up.
You must visit the Sony support website for the manual process and look for the driver setup file. It will be like any other software installation file. Once you find the setup file, install it on your computer as with any other application.
Besides these two methods, you also have a third option. You can install a third-party driver utility tool on your computer, automatically scanning your computer for outdated or missing drivers. It will also install the latest drivers on your computer with a simple click. However, these utility software tools usually have a price tag. But the price is well worth it as you don't need to worry about drivers on your computer again.
Now, try turning on the headset while it is connected to your PC. It should turn on usually.
Contact support:
If none of the solutions mentioned above worked for you, there is a possibility that the device on your hands is a faulty unit. It can happen in some rare scenarios. So take it to the nearest Sony service and inform them about your problem. They will undoubtedly help you with the situation.
So these are the solutions you can try from your end to fix the Sony Pulse 3D not turning on issue. If you have any questions or queries about this article, comment below, and we will get back to you. Also, check out our other articles on iPhone tips and tricks, Android tips and tricks, PC tips and tricks, and much more for more helpful information.