Forspoken is an action RPG that was released on 24th January, and players have a lot to say about it. If you've been following the Square-Enix showcase, where in 2012 they unveiled a tech demo for next-gen console gaming, you probably know what they're saying. But the question remains – is Forspoken a good or a flop Game?
Developed by Luminous Productions and published by Square Enix, the FPS game has received a mixed bag of reviews. The production team involves the makers of Final Fantasy 15, so players have had high expectations of Forspoken. The demo presented more questions than answers, and it was hard to tell what the game was about, until its release. There are some positive aspects to Forsaken, but the negative ones might just outweigh it all. That's what we're here to discuss.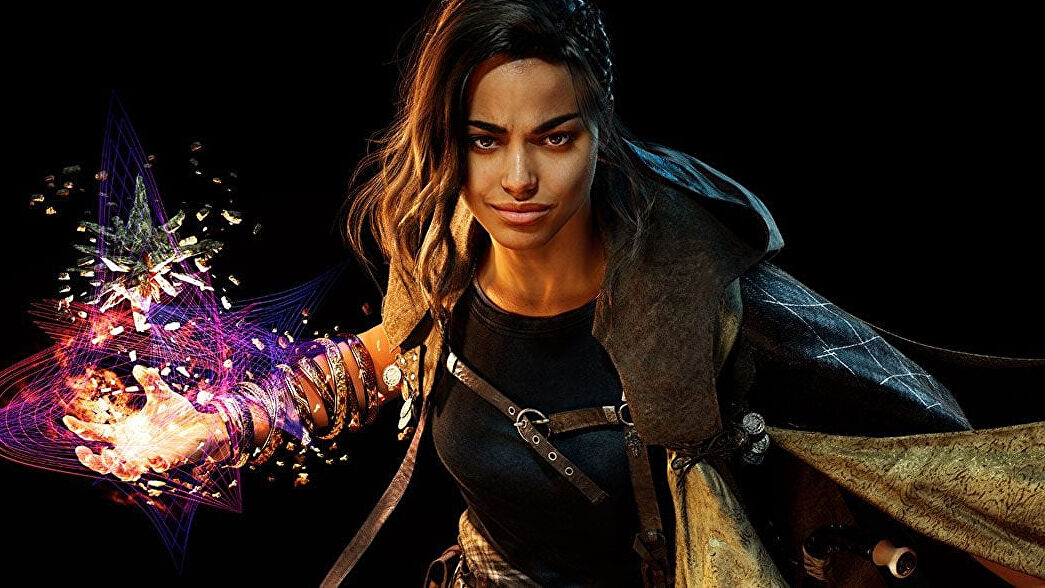 Forspoken 2023: Is it a Good Game or a Flop?
Square Enix's latest game Forspoken has been released for Windows and PS5, after a faulty demo and confusing pre-release materials. Nevertheless, hardcore fantasy RPG lovers were looking forward to the game which was supposed to take advantage of the graphical capabilities of the PlayStation 5.
The release was initially set for May 24, 2022, and then October, but the game was finally released in January 2023. According to the devs, Forspoken was designed to be a narrative-driven adventure, with an open-world format focused on terrain fluidity. Expectations were sky-high as Final Fantasy 15 makers made up the newly formed Luminous Productions – and Forspoken is their first project. It was originally called Project Athia in the early developmental stage.
Athia is a fantasy world where the protagonist, Frey Holland, gets transported to New York City, and gains magical powers through her journey. With the help of her companion, Cuff, she needs to survive the tyrannical rule of the Tantas, and make it back home. You'll come across many other characters in the game as you explore the world and unlock your connections to it.
This would make for a great fantasy RPG, so what went wrong? We will be starting with the bad news, so let's discuss the negative points first.
Negative Points
While the game is 5th on the list of best-reviewed PS5 games of 2023, that's only because there are only five games out so far. So, it's doing pretty badly. Let's look at some numbers from critics. Forspoken Metacritic score is 68, which puts it at around the late-130s spot of PS5 games released in 2022. And there were 168 games released for the PS5 in that year.
Some claim that High on Life, Justin Roiland's ingenious creation, too received a similar poor rating on Metacritic. Yet, it was eventually lauded by fans with a 9/10 rating on Steam. This is perhaps because of the support received from Rick and Morty fanbase – so essentially humor and the comedic elements of the game saved it. While Final Fantasy 15 devs may have built Forspoken, it contains no such inherent advantage.
Too Expensive
While it was advertised that the game would have pre-release review codes, it seems to have been missed. The publishers have not sent any to major outlets for some reason. This means that players cannot get a sneak peek at the full game unless they buy it. And it's not a cheap purchase – the game is $70 on PS5 which makes it an expensive commitment.
Poor Optimization
Players who have actually bought the game have complained about the underwhelming graphics, which range between 20 and 30 FPS. As the game was due to be optimized for the console, this is rather disappointing, especially in 2023. The PC requirements are no joke either, as they require the highest hardware system, and yet, the game falls short on output.
Disappointing Graphics
The updated demo, besides the confusing UI, looked like it badly needed some graphics optimization. Players have criticized the indirect lighting where the environment simply doesn't look right. There seems to be too much of a contrast in outside areas, while indoor lightly is heavily undersaturated.
Plus Points – Can They Stop Forspoken from Being a Flop Game?
The positives are few, and there isn't much to talk about. Loading is lightning fast. The game boots up in less than a second, which is the next-gen vision that players have been buzzing about. The rendering of graphics, especially in the outdoors, can sometimes be breathtaking. This is mostly when not it's not too cluttered around the player's surroundings. You will be able to see into the far-off distance on a bright day, without any setbacks. While character rendering is highly realistic and impressive, it only extends to primary characters.
As promised, there is fluidity in the traversal capabilities of the players with intricate terrain. Players will be able to fully immerse themselves in the foliage while exploring, as full touch bending is incorporated. As for combat, each step seamlessly connects to the other, creating an effective combination of environment and character movement. The casting of spells and explosions are quite realistic and create a powerful atmosphere of an authentic fantastical element.
Ultimately, the game is still 21st on Steam's Wishlist and 2nd on Amazon's list of Bestseller PS5 Games. The marketing strategies and the leg-up the game received from being created by the makers of Final Fantasy 15 are letting it sail. It is currently at a 49% rating on Steam, and it looks like it's on a decrease, so that might answer your question. However, no matter if it's a flop or a good game, some fanatics will be purchasing the game at all costs, or for the sake of trying it out. Only time will tell if Forspoken 2023 will survive – or be forgotten in the place where bad games go, to bite the dust.