Fortnite Chapter 2, Season 3 is live now, and things are quite different this time around. This time Fortnite has flooded the map of Battle Royal. This change is per the new Aquaman theme of Season 3. And the new season also comes with a bunch of challenges for the players to complete. It will boost the XP of the players, and as a result, they will get a boost towards their Battle Pass.
Now most of the challenges right now on Fortnite are quite easy and straight forward. One such challenge is opening a vault at the Catty Corner location on the battle royale map. To open up a vault, all that you need is a key, and you can find these keys when you defeat NPCs. An NPC also guards the Catty Corner vault. So, where will you find the vault in Catty Corner? What do you need to do to get the keycard for accessing the vault? Let's take a look at it in this article.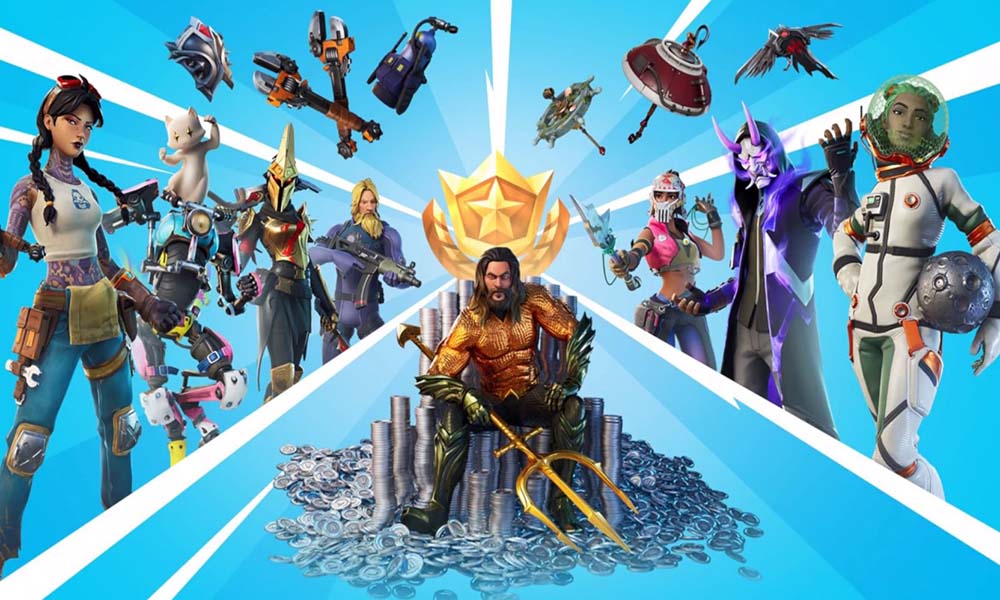 Where to find Catty Corner Vault?
Catty Corner is at the southeast of Lazy Lake and southwest of Retail Row. But remember that you won't be the only one looking to complete this challenge in Battle Royal. Other players will also try to open that vault, and you might encounter someone in the way. Again, to complete the challenge, you need to be equipped well with some firepower as you will meet NPCs in Catty Corner Valley. The best thing to do here is to land in a place close to Catty Corner and equip yourself with some artillery. Then you can head over to the location to complete the challenge.
Once you get to the location, you will be greeted by the Kit boss and his henchmen. So kill them all without taking much damage to yourself. You will notice that the Kit boss after death will drop a keycard. This is the card you will need to get into the vault. Pick up that card and then look for the vault in the nearby location. It is just lying there in the open, so finding it won't be much difficult. Once you find the vault, use the card in the panel outside the vault, and it will open up. Instantly, your challenge will be complete, and you will get a boost of 35,000 XP.
Inside that vault, you will find a load of high-tier loot to collect, and you can use that to your advantage in the rest of the Battle Royale match. Now, if you are having trouble finding the location or finding the vault in it, then take a look at this video from HarryNinetyFour. And to give you a better idea of where is Catty Corner, look at the picture below.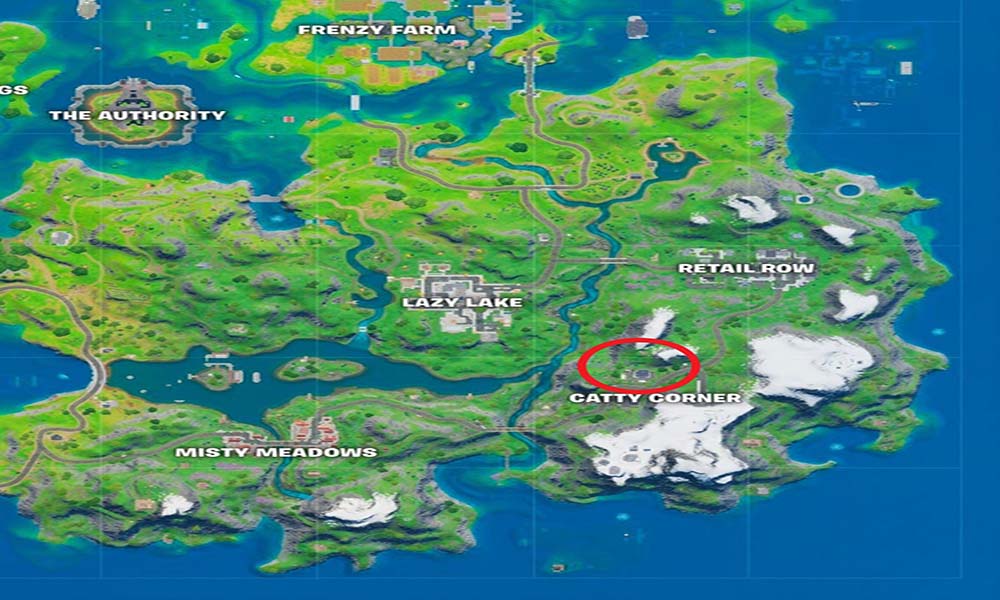 Completing challenges weekly is the best way to level up in Fortnite. This will later result in you unlocking Special Aquaman themed cosmetics exclusive for only this season. You will also see a unique skin of this DC character dropping in on the game in the future. So get leveled up to earn or get all that the new season from Fortnite has to offer.
If you have any queries with this guide, then comment down below. Also, be sure to check out our other articles on iPhone tips and tricks, Android tips and tricks, PC tips and tricks, and much more for more useful information.