Forza is a popular racing simulation franchise that has recently released Forza Motorsport for Xbox consoles and Microsoft Windows that allows players to emulate the car driving experience and handling to win races. In the all-new career, players can race with friends in multiplayer events to compete in over 500 cars including cutting-edge AI, advanced physics, fuel strategy, and more. However, players are facing the Forza Motorsport Microsoft Account Login or Sign In Issue on the PC.
As of now, the game has received slightly mixed reviews on Steam for the PC version due to terrible career experience, poor AI experience, optimization issues, and more. Apart from such issues, it seems that unfortunate players are having problems with account login-related conflicts while getting into the multiplayer mode. Now, if you're also one of the victims to encounter such an issue then don't worry. Here we've shared with you all workarounds to fix it.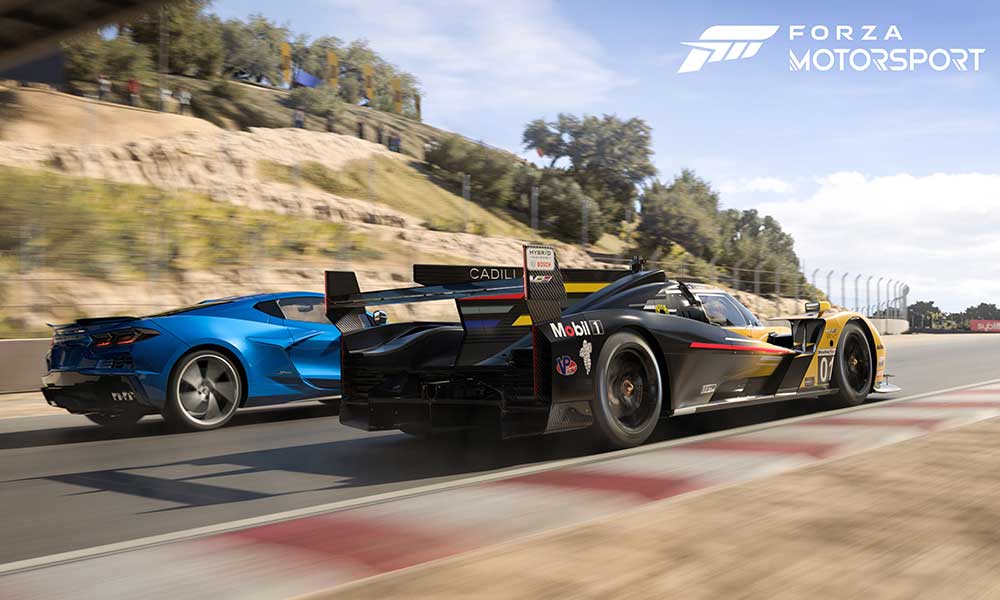 Fix: Forza Motorsport Microsoft Account Login or Sign In Issue on PC
The Forza Horizon 5 Sign In needed issue might occur due to several possible reasons while trying to purchase any vehicle or perks. Well, it can happen on both Microsoft Store and Xbox Game Pass platforms which definitely frustrates players. However, players can eventually play this racing simulation game which is a good thing. To be precise, game server issues, incorrect account log-in issues, an outdated game version, corrupted game files, lack of admin access, internet issues, and more.
Luckily, you can check this troubleshooting guide to easily resolve such an issue. Make sure to follow all methods until the problem has been fixed. So, without further ado, let's jump into it.
1. Restart the PC
You should restart your PC to check if the problem has been fixed or not. Sometimes rebooting the system might fix temporary glitches or cache data issues up to some extent.
2. Login using the same account
Try signing into the same Microsoft account multiple times to check whether purchasing items in the game store has been fixed or not. Even if you're not having success in signing into the account, trying to log in multiple times might help.
3. Run the Game as an Administrator
You should run the Forza Motorsport game application as an administrator on the PC by following the steps below. It'll ensure the game application will run with the UAC (User Account Control) permission. Not running the application with admin access might trigger several issues.
Right-click on the Forza Motorsport executable from the installation directory.
Click on Properties > Click on the Compatibility tab.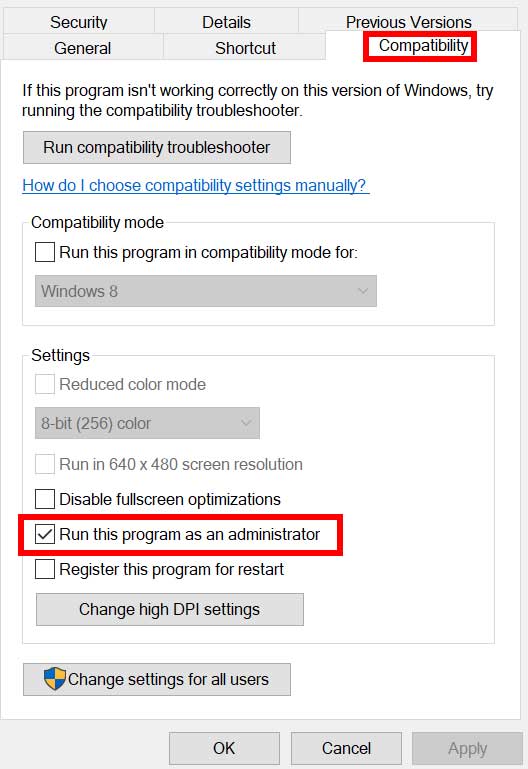 Click on the Run this program as an administrator checkbox to enable it.
Once done, click on Apply and then OK to save changes.
Finally, run the game, and check for the issue again.
4. Update Forza Motorsport
Ensure to update the Forza Motorsport game to the latest available version periodically to fix compatibility issues. An outdated game patch version can become buggy or unstable over a period of time. Whereas a new patch update comes with multiple bug fixes, improvements, new features, and more. To do so:
Launch the Steam client on the PC > Go to Library.
Click on Forza Motorsport from the left pane.
Now, the game interface will open.
If there is an update available, it'll show you the Update button.
Make sure to download and install the update straight away.
Once done, you can click on the Play button to launch the game and check for the issue.
5. Verify and Repair the Game Files
Corrupted or missing game files may trigger some issues with the game account login. Make sure to verify the game files and repair them via the Steam client by following the steps below:
Open the Steam client on the PC and log into the account.
Head over to Library > Right-click on Forza Motorsport from the left pane.
Click on Properties > Click on the Local Files tab.
Then click on Verify Integrity of game files.
Now, wait for the process to complete, and close the Steam client.
Finally, restart the PC to apply changes.
6. Restart Required Services
If the issue persists, try restarting the required services by following the steps below. All the mentioned services might be stopped or disabled which can eventually cause several issues.
Press the Win+R keys to open the Run dialogue box.
Type services.msc and hit Enter to open Services.
Now, search for the following services one by one and double-click on them.
Click on Automatic from Startup type > Click on Start and then OK.
IP Helper

Xbox Live Auth Manager

Xbox Live Game Save

Xbox Live Networking Service

Gaming services

Windows Update

Microsoft install service
Once done, restart your computer to apply changes.
Finally, run the game to check for account login issues.
7. Try Using a Different Account
Another thing you should do is use a different Microsoft account to log into Forza Motorsport while purchasing items. It might help in fixing several issues with the server access and other issues.
8. Remove XBL Login
Make sure to remove the XBL login details from the Microsoft Account Credential Manager to avoid account sign-in errors in most cases.
Open Control Panel from the Start menu > Go to User Accounts.
Click on Credential Manager > Select Windows Credentials.
Expand the XboxLive tab > Click on the Remove button.
Next, restart your PC to check if the problem has been fixed or not.
9. Check Your Internet Connection
In several cases, the chances are high that somehow your internet connection is troubling you a lot due to poor connectivity or slow speed. If that's happening to you then make sure to contact your internet service provider for the same and ask to increase the speed. If required, you can also upgrade the package and change your existing IP address to a new one for a stable experience.
Well, it's also worth recommending switching your internet connection from wireless (Wi-Fi) to wired (ethernet) or vice versa to cross-check the issue. Sometimes switching the internet connection manually can resolve multiple issues in a jiffy.
10. Check Forza Server Status
Last but not least, you can check the Forza Server Status by visiting the third-party DownDetector Forza Motorsport website and following the official Forza Support Twitter handle to ensure there is no server downtime or outage at that moment. If there is a server downtime or outage present then make sure to wait for a couple of hours and try again later.
That's it, guys. We assume this guide was helpful. For further queries, you can comment below.