Portable Document Format (PDF) is a specific file format by Adobe that is considered to be a document containing texts, links, images, audio, video, form fields, etc. PDFs can be electronically signed for multiple purposes and can be shared or downloaded in most scenarios. To make a PDF more secure or avoid copyright, some firms or users may put a watermark on it. So, if you've ever received a PDF file containing watermarks, check this guide to use 3 free methods to remove watermarks from PDF online.
Well, watermarks on PDFs can be frustrating and distracting in the long format or getting a PDF file ready for educational & commercial purposes. If that's the reason, you may have noticed that plenty of websites do offer online PDF converters but they literally put watermarks on the exported PDF file. So, it's a better idea to remove the watermark from a PDF file using a couple of reliable online websites. There is also a possible way to remove watermarks by using MS Word or Google Docs.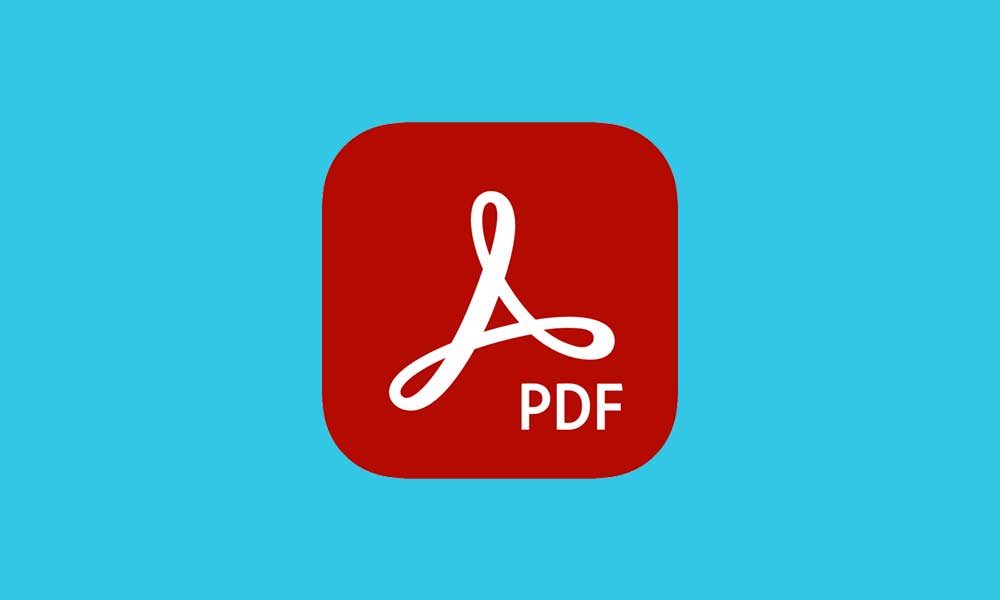 3 Free Methods to Remove Watermarks from PDF Online
Though you can use some premium versions of PDF converters online, they cost some bucks to pay. Now, if you have a minor PDF work or don't have that extra money to go with a premium version then you can follow this useful guide to easily get to know 3 free methods. So, without further ado, let's jump into it.
1. Soda PDF Online
Soda PDF Online is one of the free-to-use powerful online PDF editors that doesn't include any watermarks which is a really good sign. As it's a free tool, it allows you to convert, merge, compress, split, resize, rotate, modify, and more options to do with PDFs. Now, if you want to create or convert a PDF file online without any kind of watermarks then you can use Soda PDF Online as a primary option. Visit this link to use the website. To do the steps:
Go to Soda PDF Online and click on Open in the left toolbar. You may have to create an account if you don't already have one.
After uploading the PDF file, go to the toolbar at the top of the page and click on Edit.
Locate the watermark you want to remove and click on it. This will select the watermark.
Now, simply press the Delete key on your keyboard, and the watermark will be removed. You can also edit the watermark text.
When done, click on the hamburger menu button in the top-left corner and click Save.
You can also simply click on the X button next to the filename on top of the screen, then click Yes when prompted to save changes.
This tool is available in eight different languages, including English, German, and French. To view the other language options, simply click on the gear icon.
2. Microsoft Word
Microsoft Word is one of the most popular word-processing tools on the planet. You can also use it to remove watermarks from PDFs by first converting the PDF to Word, removing the watermark, and then saving the document as a PDF. This works with almost all PDF editors.
Go to the Foxit website and scroll down to the footer section.
Click on PDF to Word under the Online PDF option.
Now, drag and drop or upload your PDF file.
Then click on Start Conversion.
You'll see a success message popup > Click on Download your file.
Open the converted Word file in Microsoft Word on your computer.
MS Word application might give you a warning about compatibility issues when converting your PDF to Word.
Make sure to review it and click on OK.
Click on Enable Editing.
Go to the ribbon area > Click on Design.
Then click on Watermark in the right-side corner.
Once done, go to the bottom right side > Click on Remove Watermark.
Click on the watermark and select Delete > The watermark has been removed successfully.
Finally, save the PDF file without the watermark. Enjoy!
3. Google Docs
You can use Google Docs to create, edit, and process documents. You can also add a watermark to Google Docs, as well as use it to remove a watermark from PDFs.
Sign in to your Google Drive account and click on the + New button.
Click on File Upload and select the watermarked PDF file.
You'll see an "…upload complete" notification in the bottom-right corner of your screen. Click on the filename.
A preview will be generated. Click on the Open with drop-down at the top of the page.
Click on Google Docs.
If the watermark is not automatically removed, click on it > select it > press Delete on your keyboard.
Click on File, select Download, then click on PDF Document and your watermark-free PDF will be saved to your computer.
Please Note: If a PDF file is encrypted, you'll need to unlock it before you can remove the watermark.
BONUS: DocHub
DocHub is another free-to-use online platform where you can easily edit, send, and sign PDF documents online and even remove watermarks from a PDF quite efficiently. To remove watermarks, you can check the steps below.
Add a file to DocHub using the Drag & Drop area.
Use the toolbar to Remove Watermarks from a PDF.
Whatever changes you require, you can do to the document.
Click on the Download/Export icon on the top right side.
Select the download location for your file on the device.
Next, click on Download/Export.
If you want to send the edited file directly from the editor, you can click on the Share or Send icon instead of Download/Export. You can easily select the preferred sharing method via a link, an attachment, or an electronic signature request.
That's it, guys. We assume this guide was helpful to you. For additional queries, you can comment below.