Boot loops are the result of system files not knowing how to function during the initial start-up phase and can be caused by a variety of things, from downloading new apps to accidentally changing system files. Are you too facing a bootloop issue with your Galaxy A50? then follow the below simple guide to fix the Boot loop Problem on Galaxy A50.
Usually, the device will boot fine. But sometimes, there will be some sort of error that prevents booting. This is a lot harder to handle than a program crashing when someone is using the device since a boot error affects the whole system—you can't just force-close the program since the program, in this case, is supposed to run the whole device. So, instead, you might decide that in this situation the device should reboot: turn itself off and back on, starting the boot process over again. Or maybe the reboot isn't even your choice and results from some issue with the device's electronics that automatically triggers a reboot. So boot loop means when a device isn't able to boot and instead reboots itself over and over again. The device will keep rebooting, never once reaching a usable state, until either it loses power (is unplugged or uses up its battery) or the error is fixed.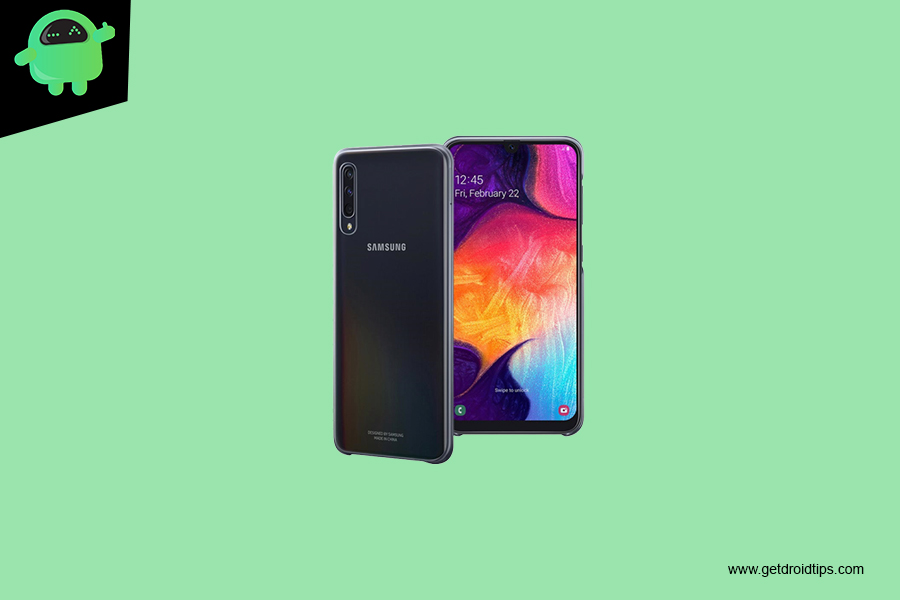 Why Boot Loop?
Android boot loop error might seem weird and unexplainable but it occurs because of some specific reasons.
Firstly, please understand that it is a misnomer that boot loop error occurs only in a rooted device. Boot loop Android error can also occur in a stock device with the original software, ROM, and firmware. In a rooted device, changes made, such as flashing a new ROM or customized firmware that are not compatible with the device's hardware or existing software, can be blamed for the boot loop problem.
Moving on, when your device's software is unable to communicate with the system files during the start-up process, the Android boot loop problem may arise. Such glitch is caused if you have recently updated the Android version. Also, corrupt App update files may cause the bootloop Android issue. Apps and programs downloaded from unknown sources bring in a particular type of virus which prevents you from using your device smoothly.
Fix, Galaxy A50 won't boot up after update
Forced reboot
Try restarting it normally first by pressing the Power button to access the boot menu. Then, select the Restart option and see if that works.
Another way to restart the device is by pressing and holding the Volume Down button and the Bixby/Power key at the same time for 10 seconds or until the device's screen turns on. This simulates the effect of having disconnected the battery from the device.
Press and hold the Volume Down button.
While holding it down, press and hold the Power key.
Keep the button held for 10 seconds, it will be restarted automatically.
If this doesn't work then head to the next method.
Rebooting your device regularly at least once every week can be beneficial. If you tend to forget things, we suggest that you configure your phone to reboot on its own. You can schedule it to do this task by doing these steps:
Open the Settings app.
Tap Device Care.
Tap the 3-dot at the top.
Select Auto restart.
Wait for Battery to Die and then Charge it
The next thing that you want to do is to allow the battery to drain. Depending on how much is the remaining power, you may be looking at a few hours to days.
There's no way to hasten the phone's battery drain rate so all you have to do is wait. Turning off the device is a requirement to perform the rest of the suggestions below. After turning off the phone don't attempt to power it back on for a minute.
Then now charge it. If charging the device is successful and your Note10+ restarts normally, make sure to recalibrate the OS and battery. Here's how to do it:
Drain the battery completely. This means using your device until it powers down on its own and the battery level reads 0%.
Charge the phone until it reaches 100%. Be sure to use original charging equipment for your device and let it charge up completely. Do not unplug your device for at least two more hours and also don't use it while charging.
After the elapsed time, unplug your device.
Restart the device.
Use your phone until it completely runs out of power again.
Repeat the above steps.
Boot to Safe mode
In case you don't know what is safe mode, in safe mode, the system temporarily disable all third-party applications you installed on your device. By doing this we can figure out which app is occurring the problem. Follow the below step to turn Safe Mode on:
Turn OFF the device.
Press and hold your device's Power button till the model name screen.
When the SAMSUNG logo appears on the screen, release the Power key.
Immediately after releasing the Power key, press and hold the Volume down key.
Continue to hold the Volume down key until the device finishes restarting.
Safe mode will display in the bottom left corner of the screen.
Release the Volume down key when you see Safe Mode.
Safe Mode may be a useful trick in checking for a problem but it won't pinpoint the exact app. In order to identify which of your apps may be behind the problem, you'll have to do a process of elimination. Here's what you need to do exactly:
Boot Galaxy to safe mode.
Check for the problem.
If the issue returns or once you've confirmed that a third-party app is to blame, you can start uninstalling apps one by one. You'll need to do spend some time doing this if you have plenty of apps installed. We suggest that you begin with the most recent ones you added.
It's important that you only uninstall a single app at a time. After removing an app, restart the phone to normal mode and check for the problem again.
Keep in mind that there's no shortcut to knowing which app is bad or buggy. Just be patient and keep repeating the cycle above if the problem returns after removing one app.
Try to Boot into Recovery
In case you don't know what is recovery, the first thing the bootloader rings up is the recovery. Recovery Mode refers to a special bootable partition, which contains a recovery application installed in it. And you can fix some problems with your phone. Follow the steps to boot into recovery mode:
Press and hold the power/Bixby and volume down button simultaneously until the Android logo pops up.
When the green Android logo displays, release both buttons.
The Recovery screen menu will now appear
If your phone boots to Recovery Mode successfully, make sure to try wipe cache partition first. If that won't work, then you can factory reset the phone by selecting Wipe data/factory reset.
Wipe Cache Partition
The Recovery screen menu will now appear
Use the Volume button to go to Wipe Cache Partition then press the Power button to confirm the selection.
Wait until your device wipes out all cache or temporary data from the system partition.
Press the Power button again to reboot the device.
Wipe data/factory reset
The Recovery screen menu will now appear
Use the Volume Down button until you are highlighting 'Wipe data/factory reset.'
Press the Power button to select 'Wipe data/factory reset.'
Use Volume Down to highlight Yes.
Press the Power button to confirm the action to clear your phone data.
Visit the Service Centre
Although it's rare, some cases of the issues on Samsung Galaxy devices may have bad hardware as the origin. If a factory reset won't help in fixing your issue, visit your local Samsung store or Service Center so a qualified Samsung technician can examine the hardware. If needed, they may send it in for repair or replacement.
Conclusion
Boot Loop occurs when a specific change or damage to the computer's hardware or software happens. So try not to anything of which you don't know. And I hope your bootloop issue with OnePlus 8 Pro has been solved when you are reading this.
If it is yet not solved then there might be another issue, check and fix that issue from our Samsung Galaxy A50 Troubleshooting Guide. If you still can't get through the issue then there might be another issue that can only be cured by a certified technician.
Do you own a Galaxy Device, or any Android device and need these types of simple tutorials? Then stay tunned to GetDroidTips' Android Tips & Tricks column because many simple tutorials for Galaxy are coming soon.

If you have any queries regarding this, the comment section always available for you.